In this article, I'm sharing four important tips to help you sleep better at night in your campervan bed, including how you can find the best campervan mattress.
Campervans are the ultimate symbol of freedom. They allow you to explore the world in your own tiny home, giving you the opportunity to embrace the great outdoors in ways you simply couldn't if you were staying in a hotel. I converted my own campervan a while back, so I'm speaking from ecperience!
Whether you have a self converted campervan, or a ready-built campervan, one thing that will be on your mind after a long day of exploring is a comfortable night's sleep.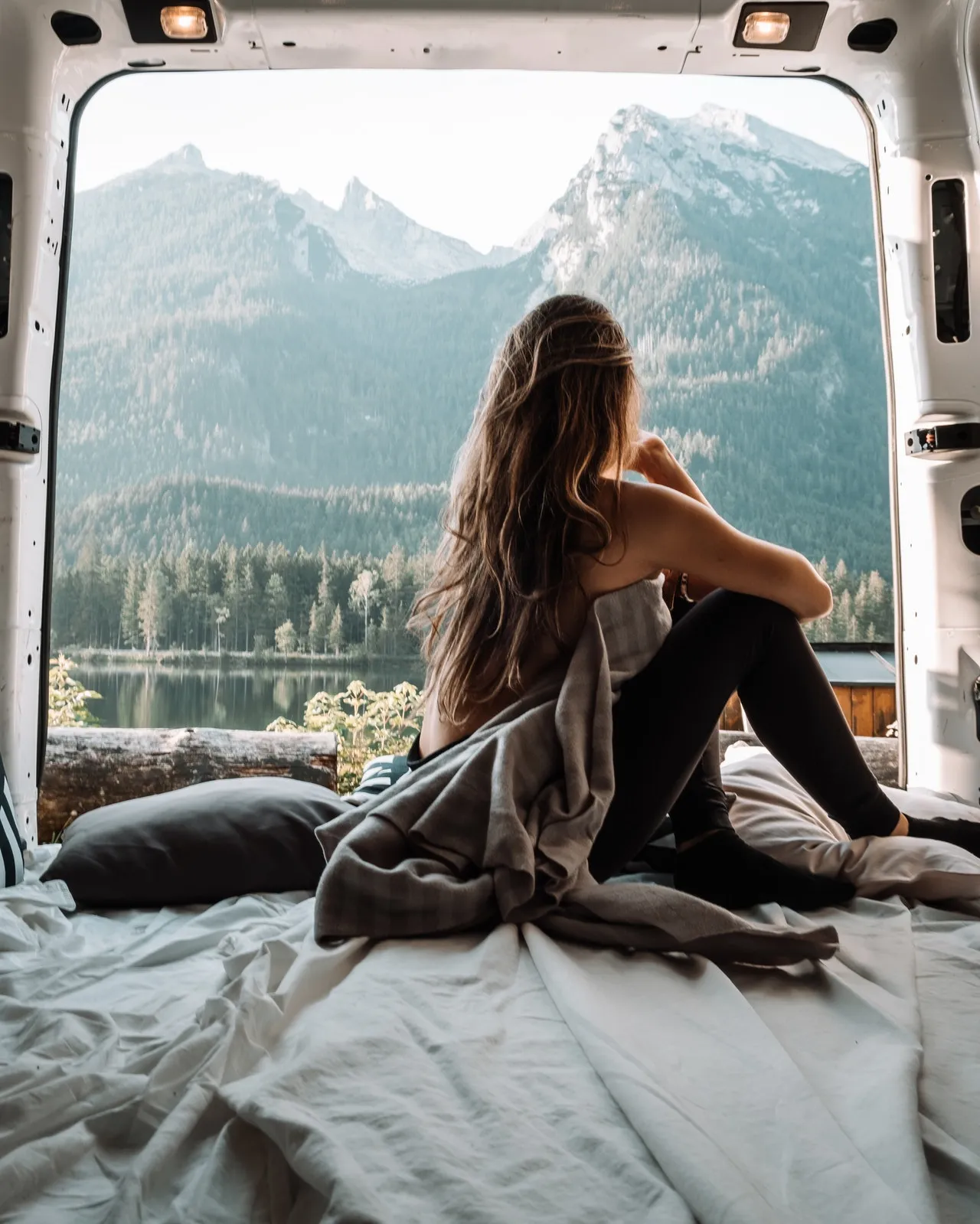 Keeping Your Campervan Warm In Winter
The temperature can drop at night, and despite most campervans being seen as cosy and inviting, keeping them warm during the night can be difficult.
Attaching a heated blanket to your bedding will use the smallest amount of electricity. This is one of the reasons having a leisure battery is so important. A heated blanket can make a BIG difference on a cold winter's night!
This will help to keep you warm and toasty through the night as you sleep and can heat the campervan slightly too.
This isn't the only option when your campervan is in sub-zero conditions.
The other (arguably better) option is to use a portable oil-free electric radiator. This option is better if you like to stay up and read or chat during the evenings, as it will heat the whole van.
Still feel like you could be warmer? If there are two of you in the van then this cotton flannel-lined double sleeping bag will keep you super toasty! You could also consider purchasing some throws and faux fur blankets to layer up your campervan mattress.
Opting for a quality campervan mattress
For many campervan owners, their van is a source of pride and joy, and being able to sleep on a quality surface is key.
Many campervans and motorhomes come with sleeping pads that can be really stiff and hard to sleep on. In this case, mattress toppers and mattress protectors can be handy as they help to soften out the bed giving you a more comfortable night's sleep.
However, the best way to ensure a comfortable night's sleep is to purchase a custom-sized campervan mattress, which are widely available online. Linthorpe Beds, a bed and furniture company, offers campervan mattresses in a range of different shapes and sizes, including split horizontal, split vertical, corner cut, and even toppers for VW rock 'n' roll beds.
Using a topper is undoubtedly the best way to make a rock and roll bed more comfortable, so it's well worth splashing out on.
You can also choose custom campervan mattresses, which is particularly useful as they are made to measure. This is perfect if your campervan layout is oddly spaced. They can design and manufacture a campervan mattress specially for your van.
All you need to do is measure the space you want the mattress to go, choose the mattress shape and add dimensions. They can be made in any shape and you can choose from foam, memory foam, pocket sprung or open coil depending on the sleeping position you lay in. What's more is that Linthorpe Beds offers 6 years warranty and free delivery across the UK with old mattress disposal so you can rest easy knowing they take care of everything. 
Keeping it Dark During the Night
You're undoubtedly more likely to get a good night's rest if your campervan is completely dark during the night. This is particularly important during the summer when the sun can come up early and stream in through your windows.
Campervan blackout blinds are the best solution for blocking out light. The best thing about using these blinds is that you can keep your windows open slightly in the summer for ventilation if you need to.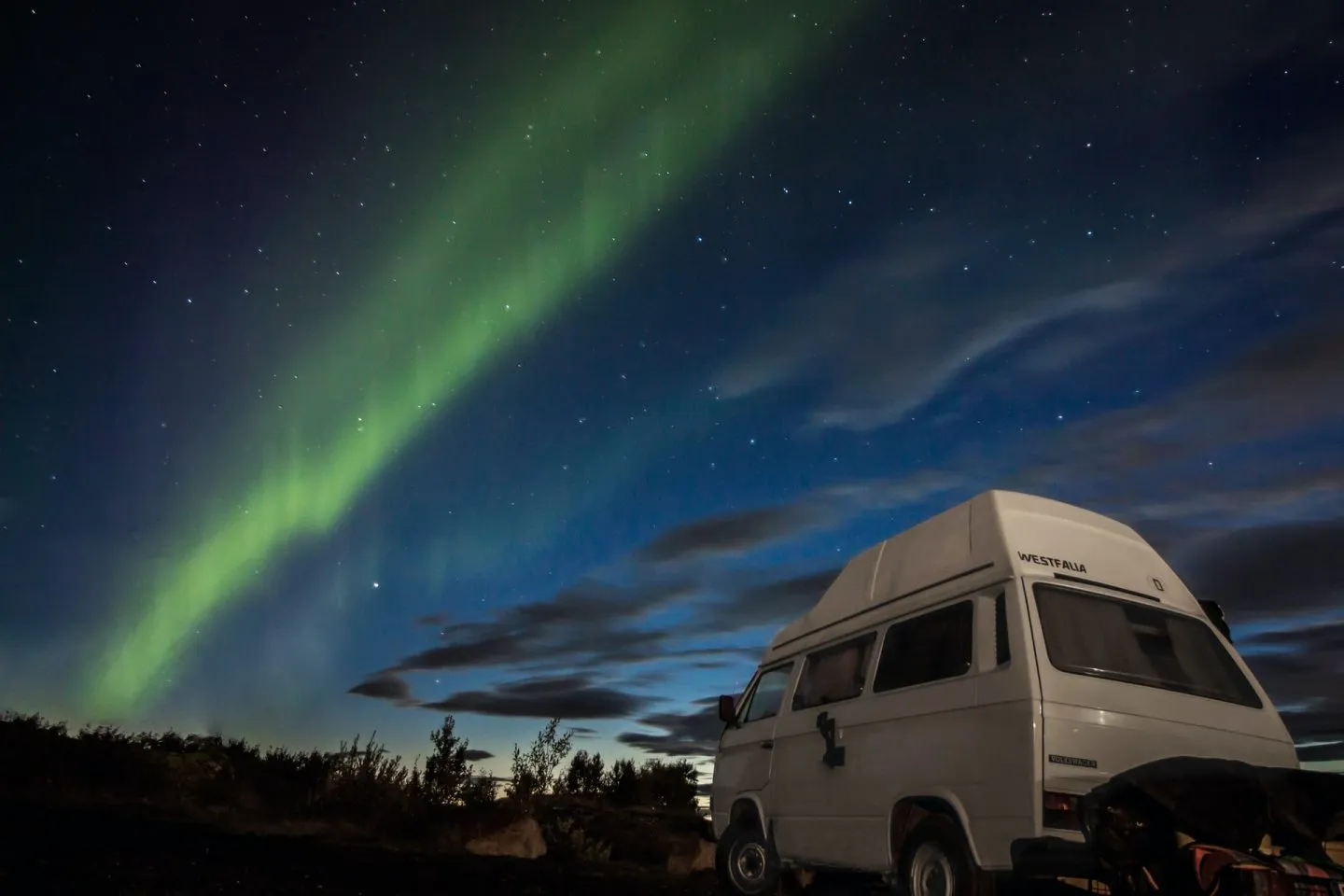 Location is important
When you are looking for a good place to park your campervan for the night, make sure to choose a spot that is quiet and away from the facilities used by the public. Trust me, you don't want to be woken up by people flushing a toilet or getting up really early to get breakfast.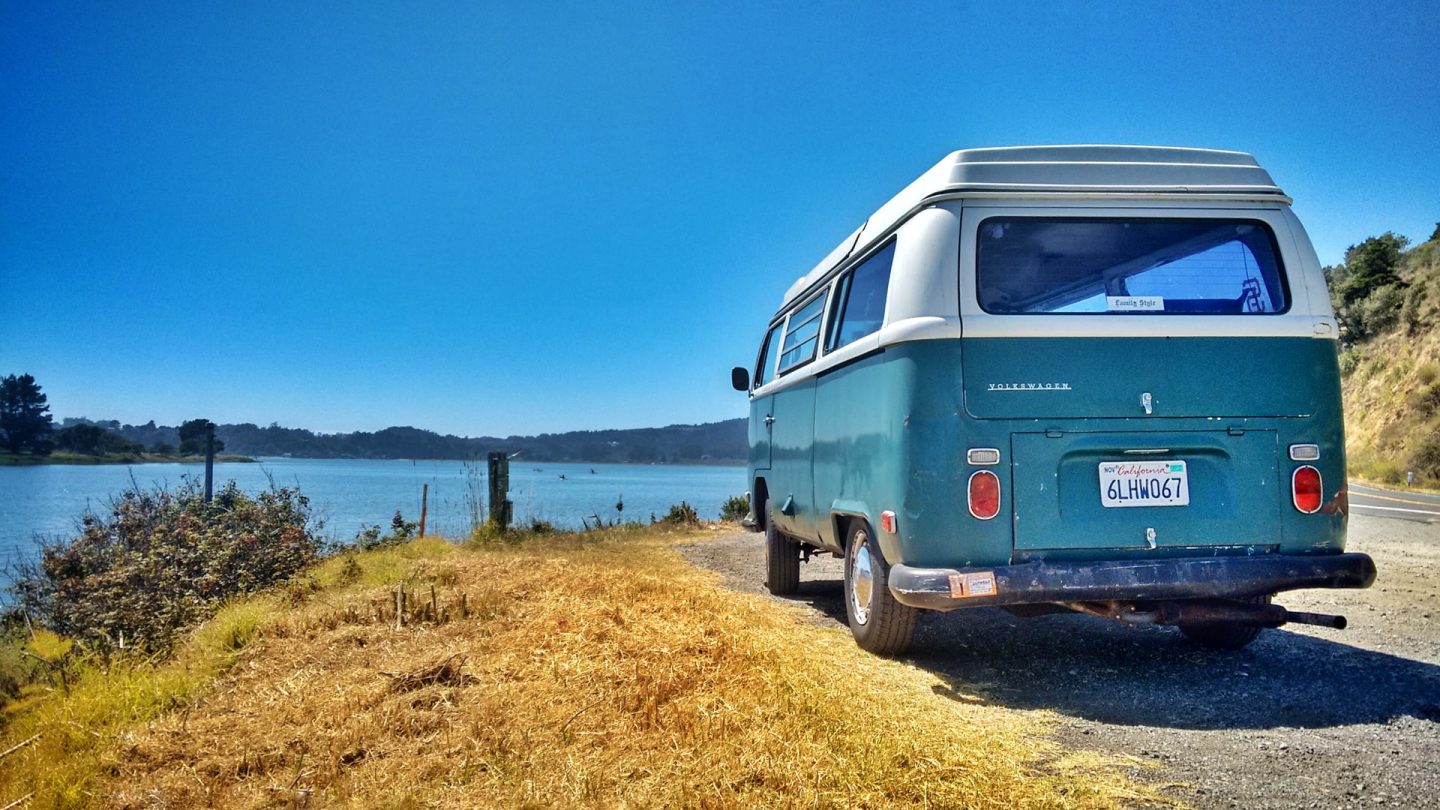 Try and park somewhere flat if possible. If you've parked up on a slope, you will need to level your van so that you don't roll out of bed (literally), as this may also prevent your fridge from operating properly. 
Disturbances can be a real pain for everyone, so do be sure to be mindful of those around you as they would be when it comes to everyone else. If you have children or pets with you, take into consideration the levels of noise that may come from your campervan as you wouldn't want to disturb other people's sleep.
It's also an idea to check if your neighbors have any children or pets before you get settled. If they do, you might want to consider pitching elsewhere to get a quiet night's sleep. 
Final Thoughts…
Now that you have the important details for getting a good night's sleep in your campervan, you're set and ready to sleep like a baby. Be sure to take into consideration these do's and don'ts as they have been tried and tested, meaning they make a world of difference when you really want to spend your time away fully in rest mode.