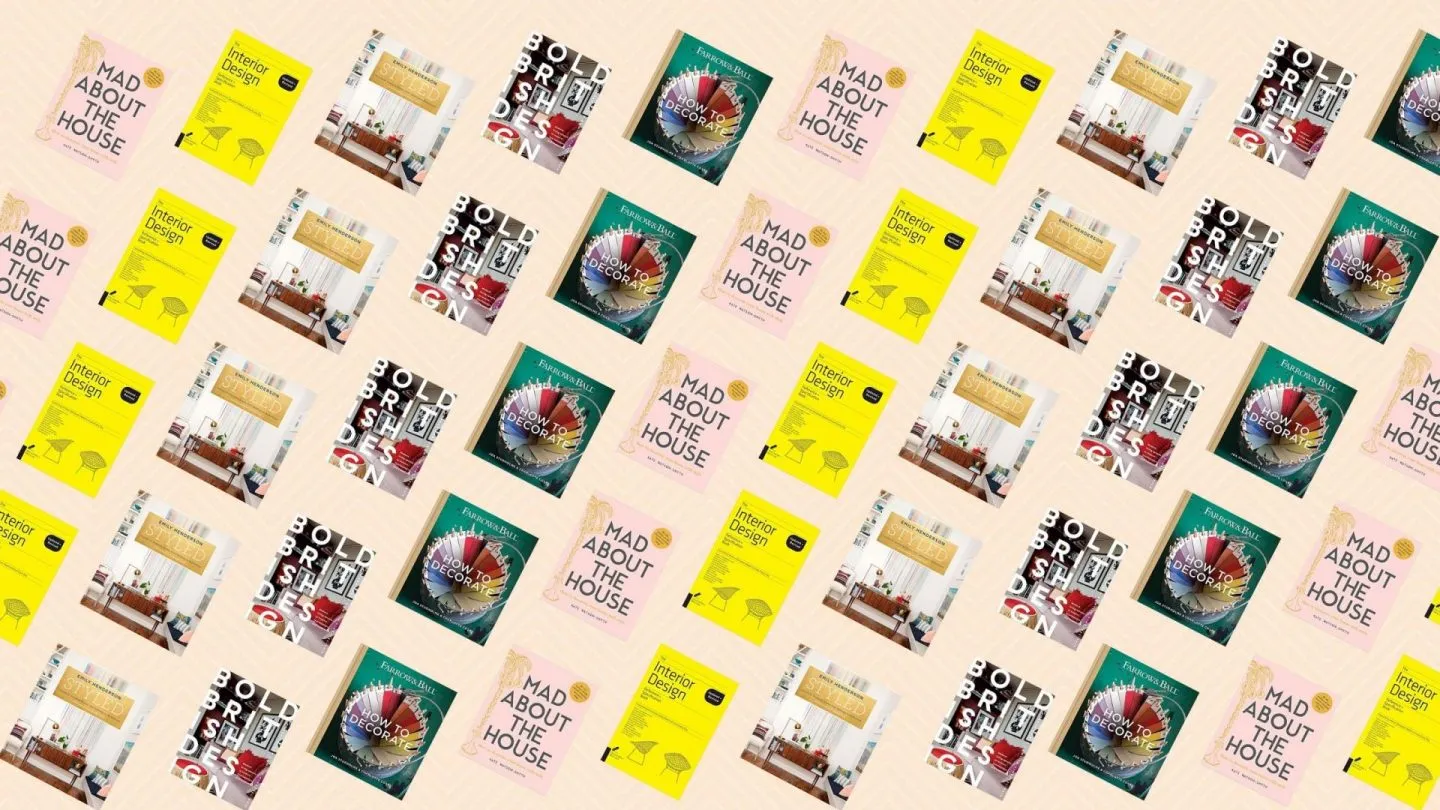 If you're renovating your home or looking to get into Interior Design as a profession, then you will no doubt be looking for some great books to give you ideas and inspiration. In this article I'm going to be sharing the best interior design books for beginners, to educate and inspire you, and give you the confidence to dive head first into your next project.
Whether you need a practical guide to the technical aspects of designing a space, or you are simply looking for different styles and inspiration, you will find it here!
STYLED: SECRETS FOR ARRANGING ROOMS, FROM TABLETOPS TO BOOKSHELVES
Styled, by renowned interior designer, Emily Henderson, shares all Emily's secrets for designing and styling an interior space, as well as her ten easy steps to styling any space. From editing out what you don't love to repurposing what you can't live without to arranging the most eye-catching vignettes on any surface, you'll learn how to make your own style magic. This comprehensive guide features over 1,000 home decor ideas, so if it's inspiration you are looking for, you are sure to find it here. 
Click here to buy Styled on Amazon
MAD ABOUT THE HOUSE: HOW TO DECORATE YOUR HOME WITH STYLE
Kate Watson-Smyth is a property and interiors journalist based in the UK. She also writes her award-winning interiors blog, Mad about the House.
Her latest book, Mad about the house: How to decorate your home with style, is a must have for anyone taking on an interior design or home decor project. Kate shares her experience on how to make the most of any space, large or small, and catering for any budget. 
As well as featuring Kate's top 10 interior design hacks, this handbook is packed full of tips on everything from lighting, to how to choose the right colour combinations, and even the rules of rug layouts! This is one of my personal favourite coffee table books.
Buy Mad about the house: How to decorate your home with style here.
THE INTERIOR DESIGN REFERENCE AND SPECIFICATION BOOK: EVERYTHING INTERIOR DESIGNERS NEED TO KNOW EVERY DAY
This one may sound… boring, BUT, it's an essential handbook for anyone starting a design or decorating project. The Interior Design Reference and Specification Book gives you all the data you need to plan and execute the perfect design. 
This book will tell you everything you need to know about space planning, measurements and specifications, accessibility, understanding drawing conventions, art, colour lighting, sustainability, and much more. It sounds like a lot of information, and it is, but the good news is this pocket-sized book is small enough to go everywhere with you!
Buy The Interior Design Reference and Specification Book here.
A HISTORY OF INTERIOR DESIGN
If you are serious about a career in Interior Design, then this book is an absolute must. A History of Interior Design covers over 6,000 years of design styles in domestic and public spaces. Interior design is a field that includes construction, architecture, furniture, decoration, technology and product design, so this book is truly an encyclopedia for designers and decorators alike.
This one is a must for anyone who wants to truly understand Interior Design and its rich history. You can buy A History of Interior Design here.
BOLD BRITISH DESIGN: CREATING A FEARLESS, MODERN LIVING SPACE
Bold British Design shares the best of British interior design, with tips and advice from top UK designers enabling you to confidently create your own bold interiors. This book features the homes and studios of artists including furniture designers Sebastian Cox and Bethan Gray, ceramicist Hitomi Hosono, interior designer Lucy Hammond Giles, names to watch Yinka Ilori and Hal Messel and antiques dealer Guy Tobin. Bold British Design shows how a new generation is making waves in the world of interior style and decor.
Click here to buy Bold British Design on Amazon.
ELEMENTS OF STYLE: DESIGNING A HOME AND LIFE
Elements of Style by Interior Designer, Erin Gates, is a practical interior design master class that showing how designing a home can be an outlet of personal expression and an exercise in self-discovery. The author, Erin draws on her ten years of experience in the interior design industry, combining useful and practical design advice and gorgeous professional photographs and illustrations with personal stories about the lessons she has learned while designing her own home.
The book is organised by rooms in the house, giving readers a view into Erin's own home as well as homes she has designed for clients. Fresh, modern, and colourful, it is brimming glamour and style as well as advice on practical matters from choosing kitchen counter materials to dressing a bed with pillows, choosing furniture styles, and decorating a nursery.
Click here to buy Elements of Style on Amazon.
FARROW & BALL HOW TO DECORATE, TRANSFORM YOUR HOME WITH PAINT & PAPER
This is one of the best interior design books for anyone who wants to experiment with colour in their interiors. It's easy to play it safe with neutrals when decorating your home, especially if you're not already confident with colour, but Farrow and Ball's 'How to Decorate' will empower you with the knowledge of how to be bold (or not) by using colours together in the right way. Whether you are looking for calming bedroom colours, or trying to choose the best colour to make the most of a North facing room, this decorating bible will have the answer.
Click here to by Elements of Style
What's your favourite interior design book? Are you thinking of making a career out of interior design, or are you renovating your home? Let me know in the comments!