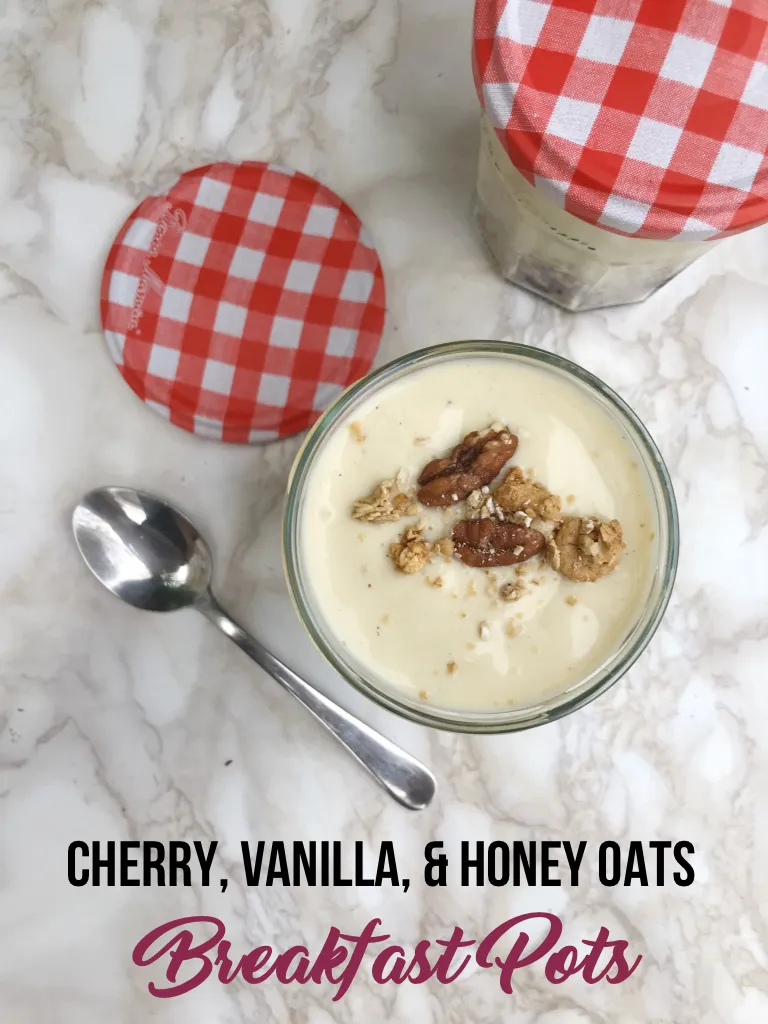 If you're not a morning person, and have a sweet tooth like me, you will LOVE these easy cherry and granola breakfast pots. They only take a couple of minutes to make, and you can make a few at a time and store them in your fridge for later in the week.
They. Taste. AMAZING. 
I first tried making these when my son was just a few weeks old, because I knew I needed a nutritious breakfast, but could never be bothered to make anything healthy in the morning. I made up a batch every three or four days for the days ahead, and having a delicious, filling, and nutritious breakfast ready for me every day made a big difference to those tired mornings. 
Ingredients
Frozen Dark Sweet Cherries
Crunchy Oat Cereal, (I'm using Sainsbury's Maple & Pecan Crisp Cereal) or another oat cereal of your choice
Alpro Vanilla Yoghurt Alternative
You will also need some jars. I'm re-using old 'Bonne Maman' Jam jars here as they are the perfect size (370g/13oz). You can use any jars for this as long as they have a lid, so just choose a size that works best for you and your appetite.
How to Make These Tasty Cherry and Granola Breakfast Pots
Step 1: 
Add 7 of the frozen sweet dark cherries to the bottom of your jar.
Step 2:
Top up your jar to ¾ full with the crunchy oats.
Step 3:
Use a teaspoon to scoop the Alpro Vanilla yoghurt alternative on top of the oats. Press it down into the oats so it soaks into them, and keep topping it up until you can't get any more into the jar.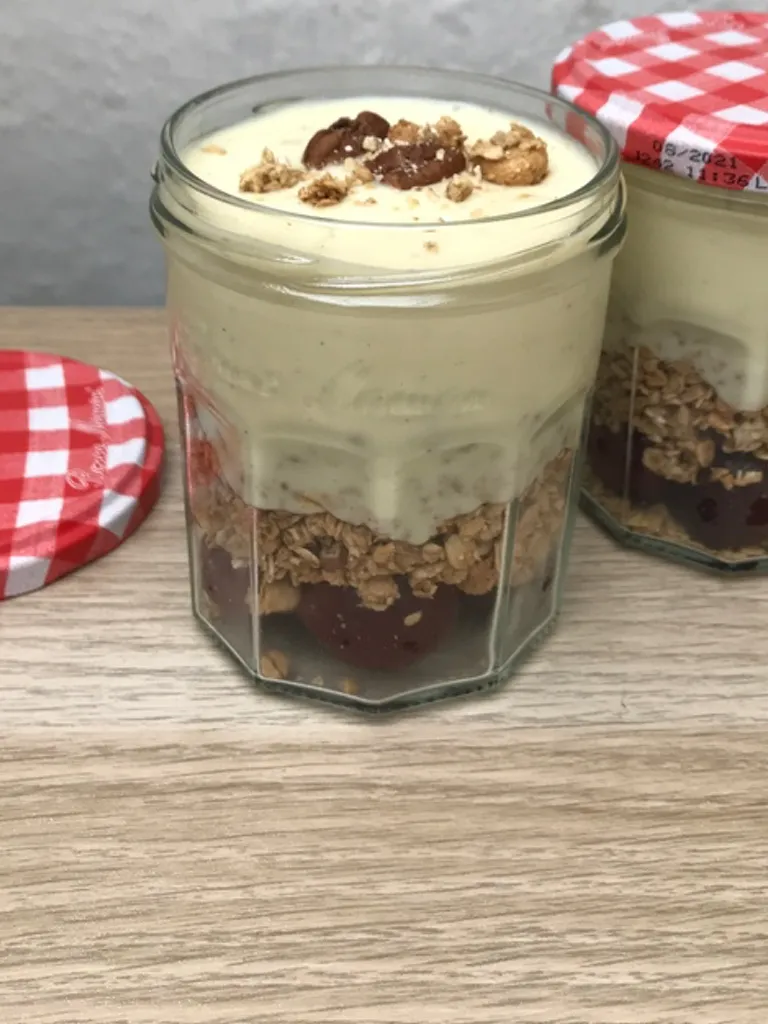 That's it! These taste better when the oats have had a chance to get a bit soggy from the Alpro, so leave them in the fridge overnight (this gives the cherries a chance to defrost too), or even better- two nights for extra deliciousness!