1. Pampadour Chair by Urban Upholstery
A bright, unique chair that has been lovingly restored by Urban Upholstery 
2. "Paradise Punch" 
I love upholstery, and the brighter the better!! 
This beauty has been re-upholstered in a bold Trina Turk fabric.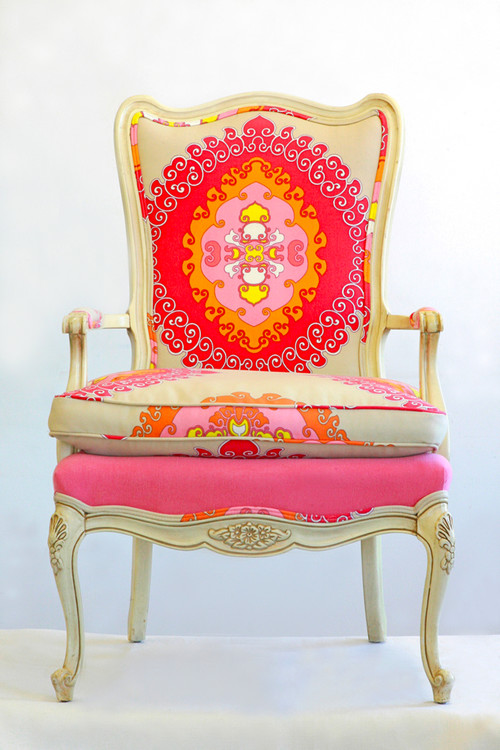 Products by Philadelphia Furniture and Accessories Wild Chairy
3. "Pretty Vintage Chairs"
I saw this chair on Absolutely beautiful things and the bright floral pattern on the fabric just brought a smile to my face!