*This is a sponsored post, written in collaboration with Yellowpop Custom LED Neon Signs 🙂*
If you've been looking for custom LED neon signs, you have come to the right place. I LOVE neon signs. They work so well in most spaces, whether it's in an office, in your home, or in a shop or restaurant; they are guaranteed to lift the spirits of everyone they shine on.
I've talked about neon lights on my blog before, but today I wanted to share something new with you… LED Neon lights! They are much easier to install and maintain than traditional neon lights, making them the perfect wall accessory for your home.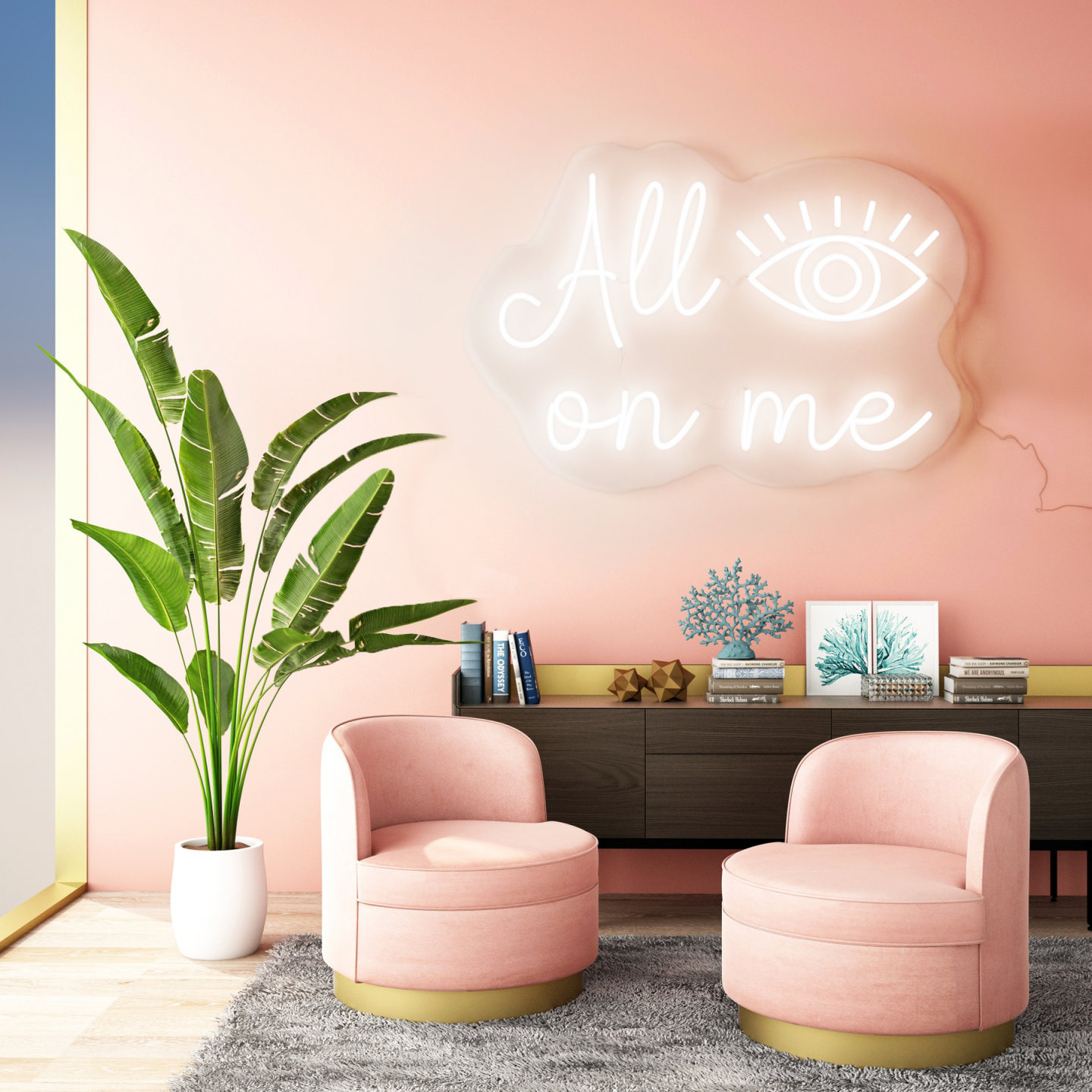 LED vs Neon – Which is Better?
Traditional Neon signs have been around for over 100 years now, and although they look amazing, they can be a PITA to install and maintain. The glass tubes are very fragile, and one small crack will break the whole thing. They also use a LOT of power, which isn't ideal when most people are trying to reduce their energy consumption, and they can be tricky to make if more than one colour is needed.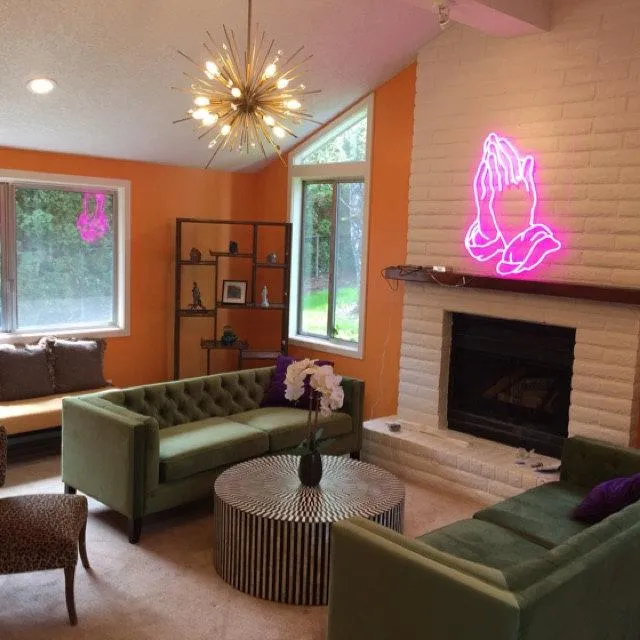 LED neon signs, on the other hand, look just as good as traditional neon signs, but they don't get hot, they can't break, and you can install them easily by yourself. They can also be made in a huge range of colours, and the bulbs have a very long life (usually over 50,000 hours) so you can guarantee they won't break any time soon. The fact that they don't get hot means you can install them anywhere in your home, even in spaces used by children, such as a playroom on nursery.
Let's take a look at some of the amazing LED Neon signs Yellowpop have to offer…
California Love LED Neon Sign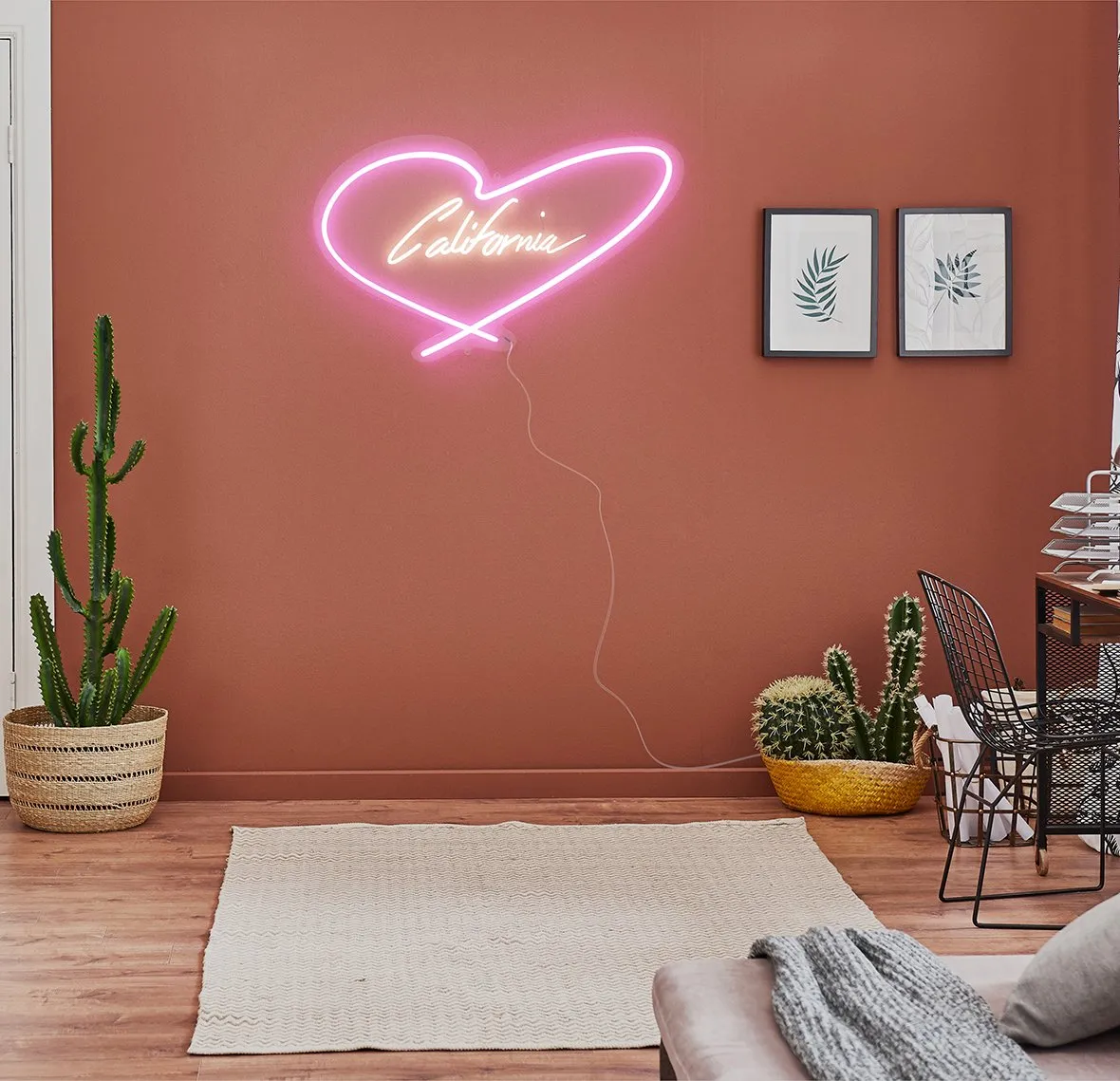 This California love neon light is just so cool. It has massive summer vibes, and it goes really well against the terracotta colour of the wall!
East Side Neon Sign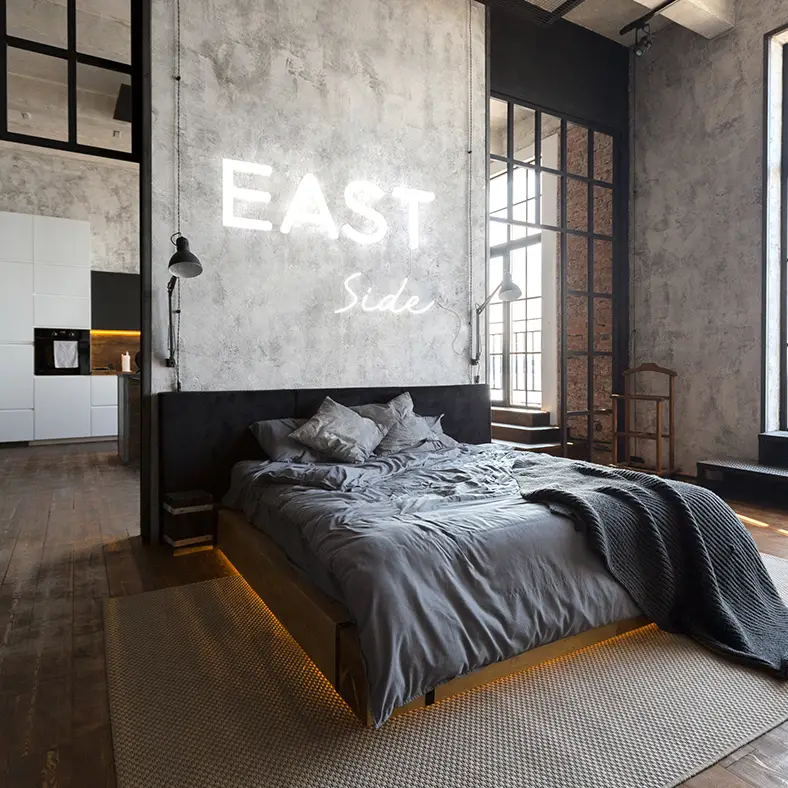 Dope Custom LED Neon Sign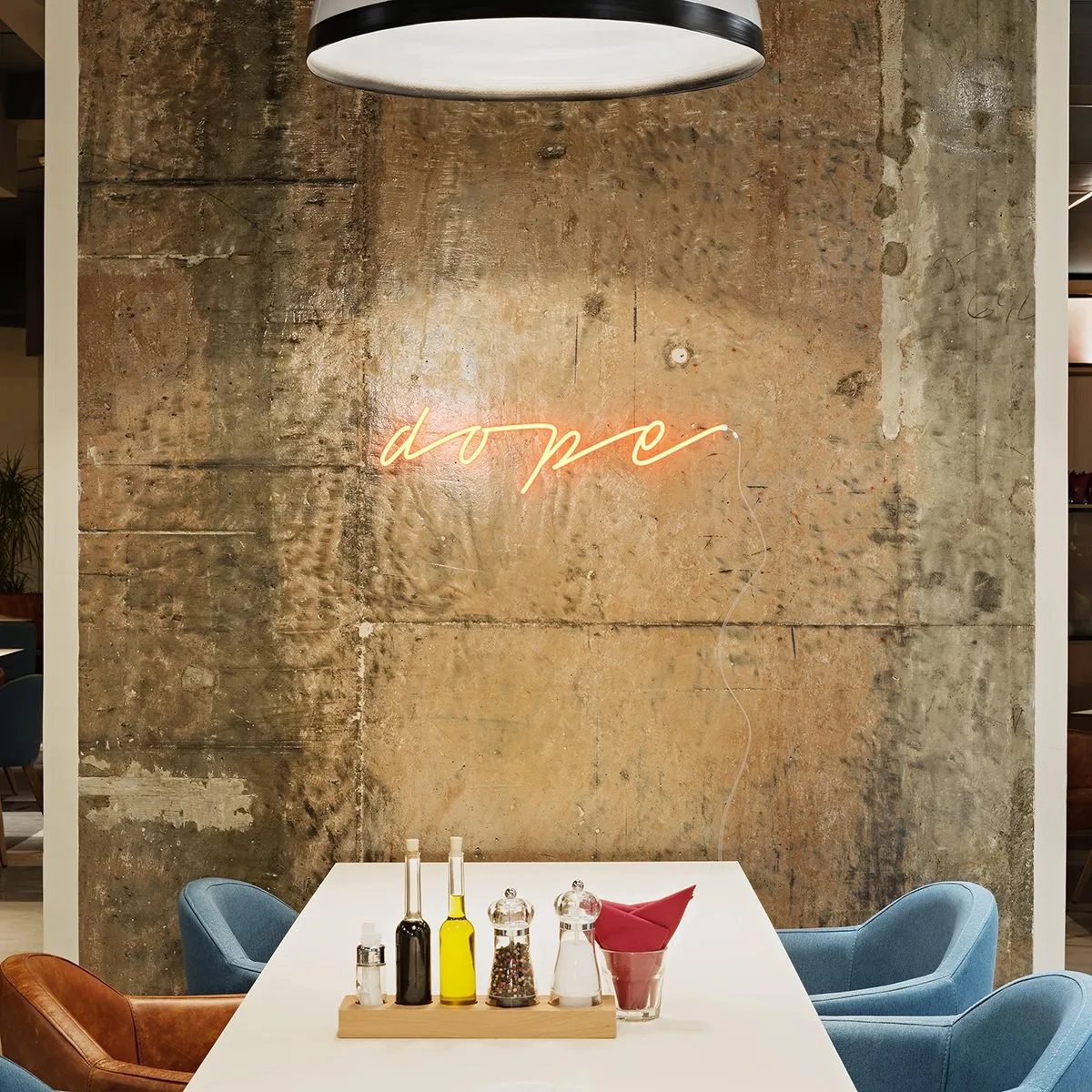 Good Vibes Only Neon Sign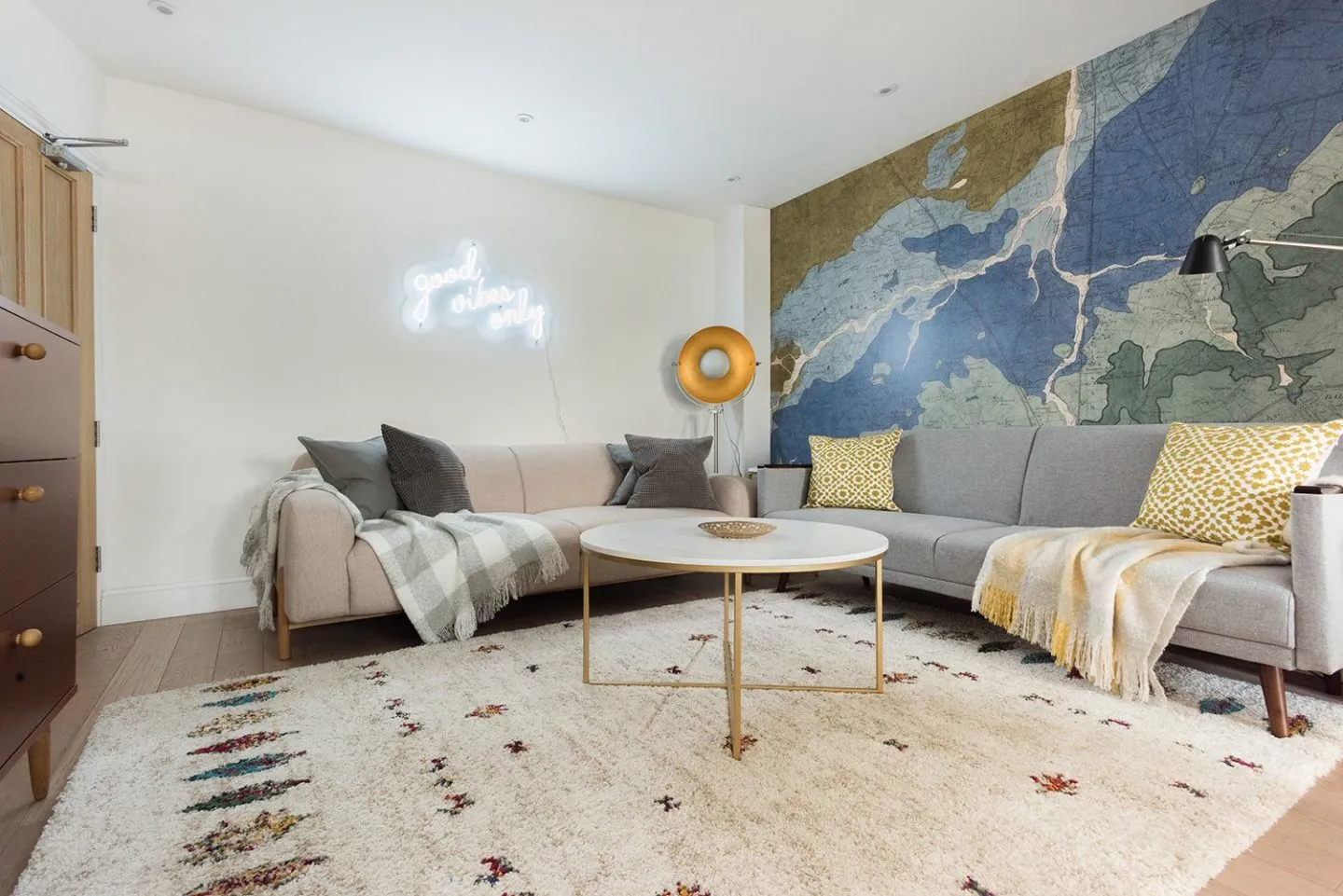 This Good Vibes Only Neon Sign looks perfect in this living room setting. It brightens up the room and adds a bit of playfulness in this otherwise plain setting.
Pretzel LED Neon Sign
I love this Pretzel Neon Sign! It's the perfect wall accessory for any bakery or even your own kitchen at home. So cute!
Yellowpop was founded by Reuben and Jeremy, who created the brand out of their fear of empty walls (#FOEW) and white spaces. They found that Neon Signs were the perfect way to fill a room with warmth and joy, and general good vibes. You can view their entire collection here.
Customised LED Neon Signs
Yellowpop can make completely customised neon signs for a fraction of the price of traditional glass neon nights. As you can see, they look pretty damn good. I honestly don't think you can tell the difference without touching them! 
You can design your own LED neon sign neon sign in a matter of minutes with their sign builder, and have a quote back instantly for text based signs. (use my code 'EMILY15' for a $15 discount on your order)
Here's how it works:
Choose your font. Type the text you want to use into the website so you can see how it will look in each font. There are 21 fonts to choose from so you can pick the one that best fits the vibe you are going for.
Select the tube colour. This determines what the light looks like when it's switched off. You can choose plain white, or pick a colour if you prefer.
Select the size you want. Choose any size from 82cm – 3metres wide!
Select the backing you want. Next, choose whether your neon light will be mounted directly to the wall, or mounted on a backing.
See it on a wall! You can see how your custom LED neon sign will look and different wall settings, such as behind a sofa or over a bed- you can even take a picture of your own room to see exactly how it will look.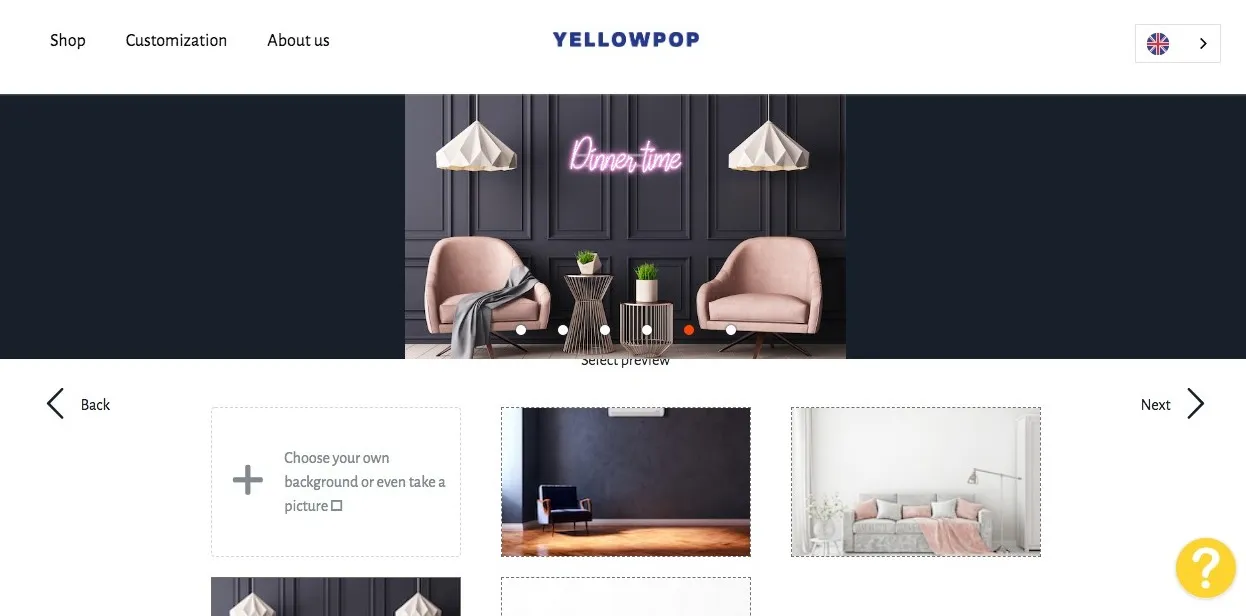 That's all there is to it. In a few minutes you will receive a quote for the cost of your custom neon sign. When you are ready to buy it you can checkout online with PayPal and have it delivered to your door in just 2 or 3 weeks.
Check out these custom LED neon signs people have made!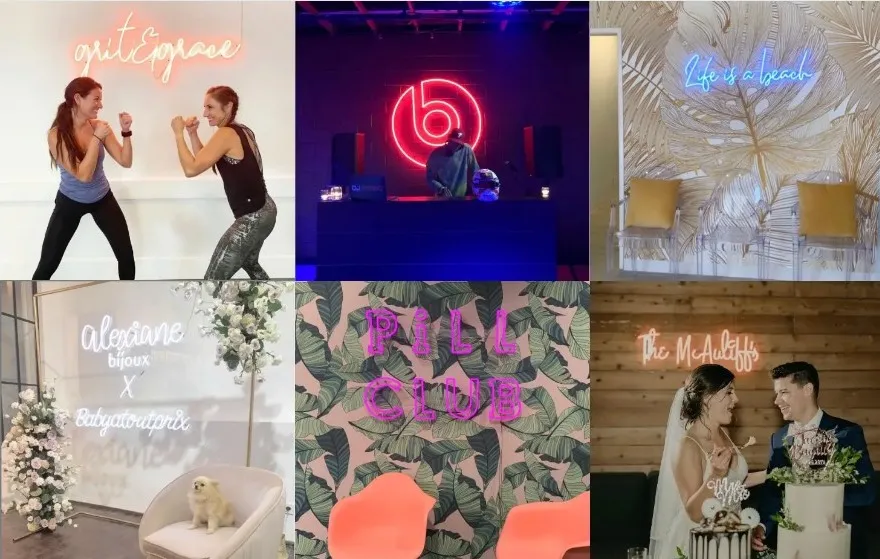 How much do custom LED neon signs cost?
Custom neon signs start at $200, but obviously the price depends on the size of the piece you are ordering. You can get an instant quote for a text based sign on Yellowpop's website, and if you need something more complex like your logo or another image, you can fill in a form with your requirements and Yellowpop will get back to you with a quote. They will also give you a mock up of how your custom neon sign will look so you can see it properly before you decide to buy it.
Are Yellowpop Reliable? Customer Reviews
If you're wondering whether Yellowpop are trustworthy, and whether their products are any good, you can check out their customer reviews here on Trustpilot. They score an impressive 4.8 stars out of 5! This is classed as 'Excellent' out of a total of 175 reviews, 97% of their reviews were rated 'Great' or 'Excellent'. Most of the reviews are complementing the great service and quick delivery, with lots of customers saying their products arrived faster than expected, and that they were easy to install and look great!
So there you have it. If you're looking for a Custom LED Neon Sign, to fill your walls with warmth, joy, and fun, Yellowpop are the guys to go to. If you decide to buy a sign, you can get $15 off with my code 'EMILY15'.
Have a great week! x