Getting your first apartment is a milestone worth celebrating. It is often one of the first signs of independence and 'adulting.' But having your own apartment also comes with a fair share of new challenges, like figuring out how to pay rent and how to design your apartment. No need to worry, though! We've got you covered because this article presents ten timeless designs to spruce up your new apartment.
Of course, we know not everyone has an unlimited budget, especially first-time apartment owners. So, we made sure these designs are budget-friendly, even for those who are closely watching their expenses. 
Create Timeless Designs with Symmetry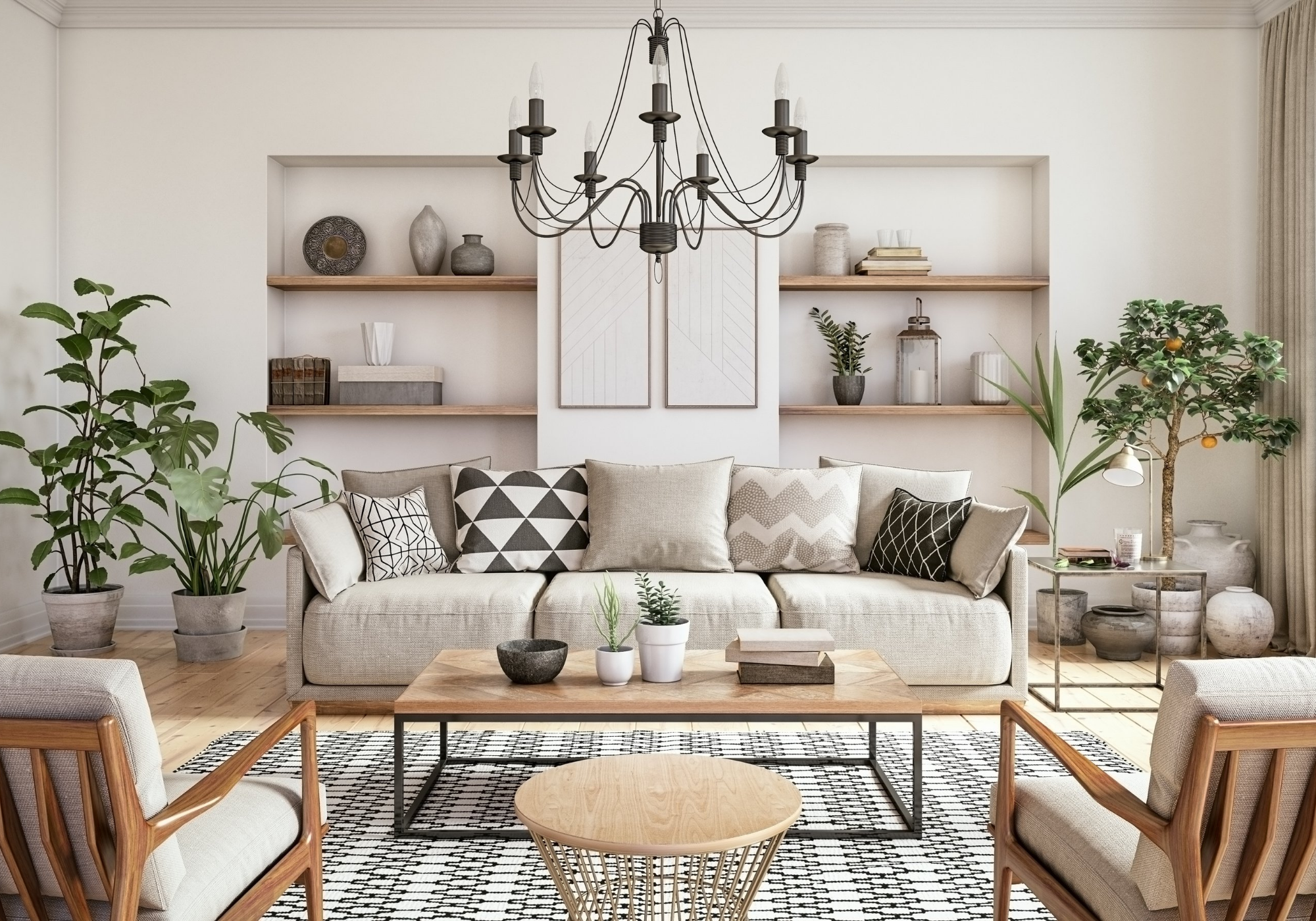 Balance and symmetry are always appealing to the eye, or if we borrow from the old adage, "beauty is symmetry." While buying two pieces of an item can often do the trick, this isn't always necessary or appropriate. For instance, you can choose to hang two works of art side by side or just put one painting in the center. But generally, when aiming for symmetry, a good strategy is to have a centerpiece and then create two mirror images. For example, put two matching chairs on either side of your sofa. 
Create a Focal Point
Just like symmetry, having a focal point is naturally pleasing to the human eye, as it provides a resting place for your eyes. Some rooms have built-in focal points like a large window or a fireplace, but there are times when you need to create your own focal point.
To do this, scan the room you are decorating and figure out where your eyes are resting. Once you have done this, arrange your furniture so that your eyes are directed towards that point. If not, you can also place a large painting or plant in the area you want people to be drawn towards. Just remember that there should only be one focal point in a room.
Don't Compromise Quality and Comfort
To decorate smart, you must understand that good furniture doesn't have to break the bank. Though it might be tempting to buy a cheap piece of furniture, it will usually end up costing you more in the long run. This is because you will need to keep replacing it, as it may not last as long as better quality furniture will. 
Additionally, make sure that you purchase a high-quality bed because you'll spend at least a third of your life lying there! The same goes for your living room furniture, as your guests will be spending their time there, and you don't want them to feel anything but cozy. Consider a sturdy bed frame, or a dreamy sofa, an investment piece. A piece to splurge on while you're still waiting to increase your buying power and upgrade all your furniture. 
Choose Classic Patterns and Neutral Colors
You can never go wrong with choosing calming colors for your rooms. White beddings, bathrooms, and kitchens never go out of style. Neutral colors are not only easy to pair with linens and furniture pieces, but they are also timeless. Speaking of going classic, you can apply this tip when choosing your wallpaper-favor classic patterns like plaids, stripes, damasks, and botanicals. Trendy patterns like animal prints tend to go out of style after a while.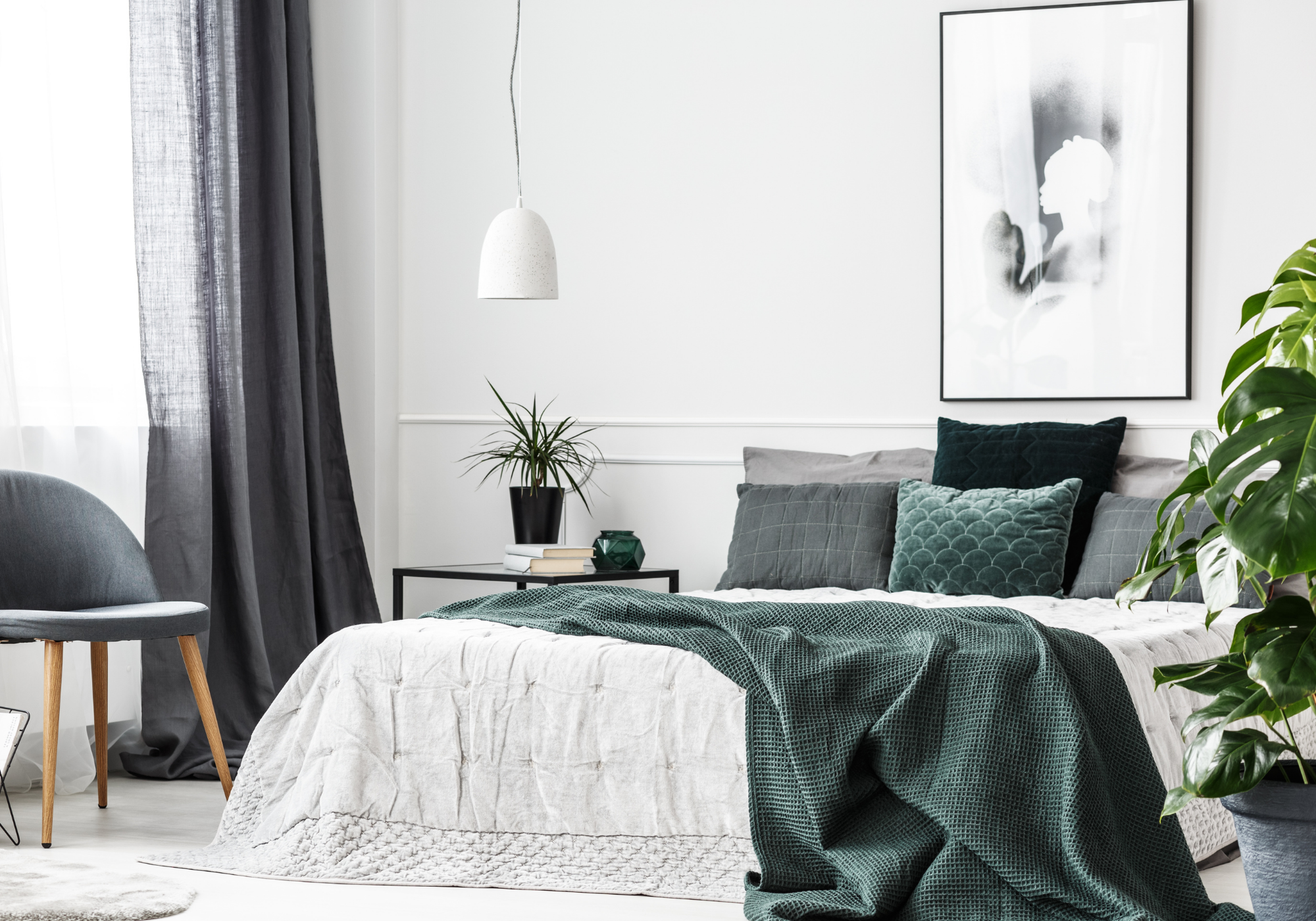 Make your Design Functional
Keeping it simple does not only apply to writing or fashion. Quiet confidence is the attitude of timeless designs. Timeless interior design is both functional and stylish. An oversized piece or over-decorated wall will not cut it, which is why taking the size of your space into account is necessary when buying decor and furniture. Essential items like a comfortable couch, elegant draperies, and antique tables can be the foundation of your apartment's design. Add trendy accent pieces to bring out your character and freshen things up. 
DIY is in
Do you have any hand-me-down pieces or decorations you found at a flea market or thrift shop? Don't throw them away, even if they may have a worn-out appearance. Do-it-yourself designing and redesigning are popular nowadays. You can easily sand and repaint old wooden furniture to give it a fresh new look. You can also add a trendy lining to make the inside as beautiful as the outside.
Put Thought to Transitions
Your entryway welcomes not only you but your guests. So, make a good first impression by being organized. Have a coat rack and tray at the ready so that you and your visitors can walk in and out of the door with ease.
Hallways and other transition areas might not be on top of your priority list, but they should not be overlooked. These small spaces can be great for overflow storage with a small table or dresser. Lay down a tasteful rug, and you're good to go. Make sure the colors and patterns match the areas connected by the transition space.
Think About Storage
Storage is vital to first-time apartments because they are usually smaller. After you've covered the basics, think of how to expand your space. Pieces like media centers, tall bookshelves, and dresser and drawer units can provide extra storage while also improving your apartment's appearance.
Upgrade Your Rooms with Good Lighting.
Interior designers everywhere agree that optimized lighting can upgrade any apartment. Replace out-of-date lighting fixtures with newer ones and layer up on lamps to create or elevate the ambiance. If you work from home, invest in lighting up your workspace so that you can work more comfortably. 
Add Art and Accessories
Art and accessories are an important part of making your first apartment feel like home. Although for a first-time homeowner it can be expensive to buy accessories all at once, it's totally possible to do this on a budget. Check out these budget wall decor ideas for more inspiration!
You can even get a lot of elegant accessories from thrift stores or relatives. With a bit of cleaning and tweaking, you can make these pre-loved pieces your own. 
Creating Timeless Designs For Your First Home
When it comes to interiors, timelessness comes with sturdiness and simplicity. In other words, most designs that stand the test of time are practical and reliable, not just pretty. Even on a tight budget, you can make your first apartment look cozy and classy if you give importance to symmetry, focal points, quality, neutral colors, functional design, DIY, transitions, storage, lighting and accessories.
About the Author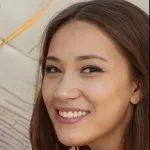 Sophia Young recently quit a non-writing job to finally be able to tell stories and paint the world through her words. She loves talking about fashion and weddings and travel, but she can also easily kick ass with a thousand-word article about the latest marketing and business trends, finance-related topics, and can probably even whip up a nice heart-warming article about family life. She can totally go from fashion guru to your friendly neighborhood cat lady with mean budgeting skills and home tips real quick.