Deciding to redecorate is always exciting because there are so many options to choose from. One of the big decisions to make alongside the colour is which paint brand to choose—there are so many to choose from! In this article, we're sharing some of the best paint brands currently available in the UK.
Farrow and Ball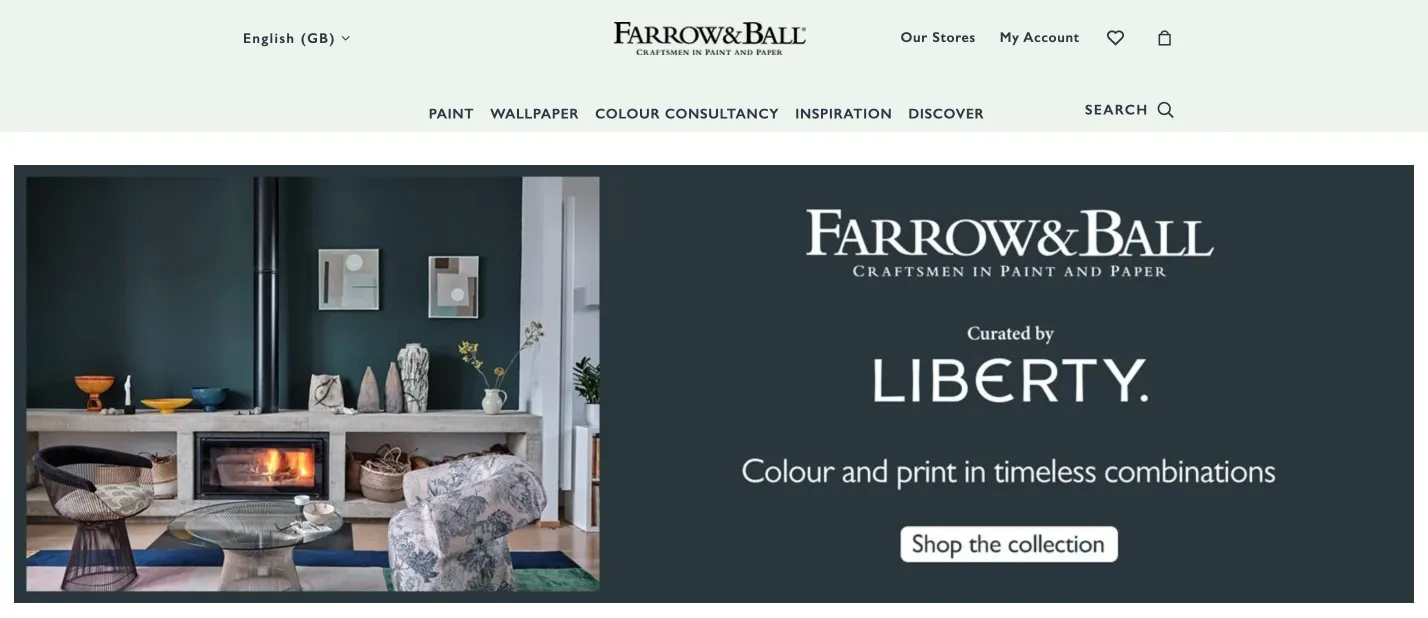 Farrow and Ball are one of the most well-known paint brands in the UK. They have a wide range of beautifully curated colours and offer both interior and exterior paint. If you need a unique paint colour then Farrow and Ball is your best bet.
The UK-based paint brand is known for highly pigmented colours with distinctive names such as Hague Blue, Cinder Rose, Calamine, and Elephant's Breath.
Farrow and Ball reviews online are actually mixed – some people swear by it, and others can't stand it. Some customers have complained that the paint isn't as durable as other paints. This is true when it comes to their estate emulsion (it's very difficult to clean if you have young children) but they offer a great alternative with their Modern Emulsion. This is a matt emulsion paint with a washable and durable finish.
Farrow and Ball are known for being eco-friendly, having been the first brand to move into a water-based paint. The paint also has low VOCs, meaning it's non-toxic and almost completely odourless.
You can order a free Farrow and Ball colour card here.
Paint & Paper Library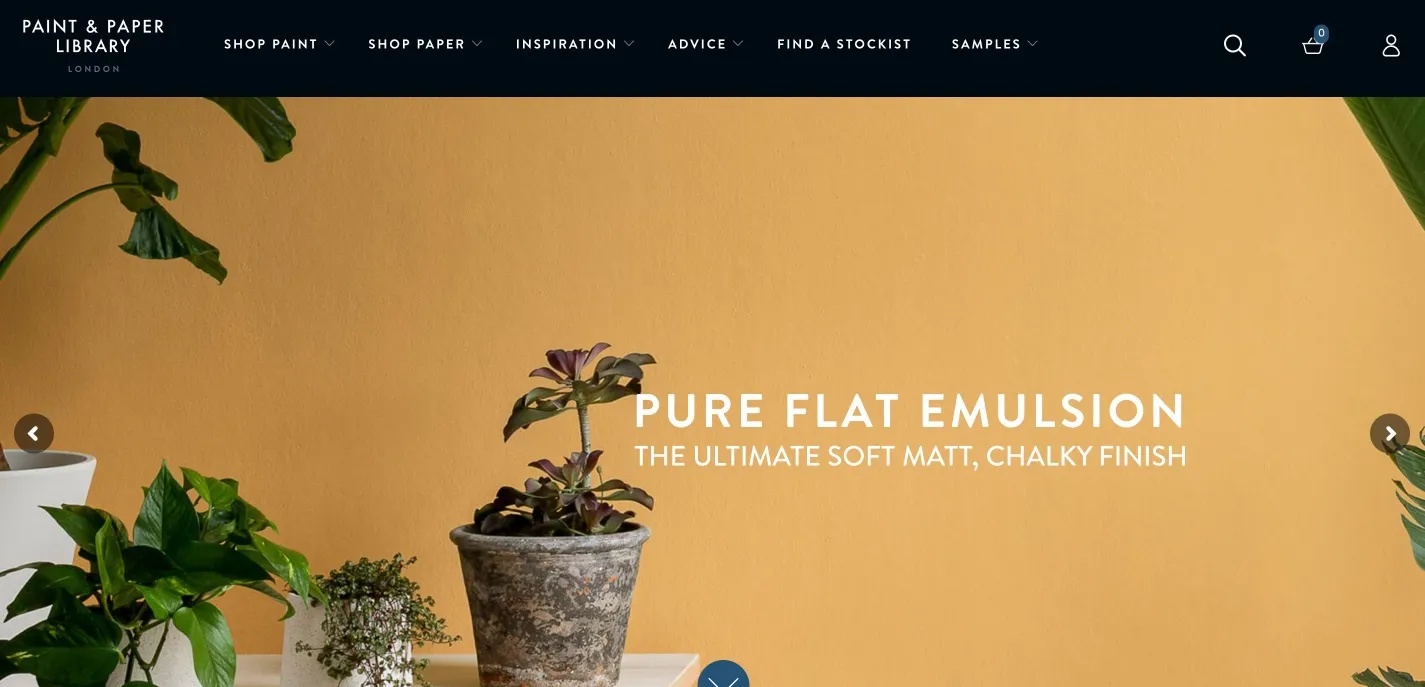 Paint and Paper Library is a luxury paint brand based in London offering over 180 distinctive colours to choose from.
Their paint is manufactured in the UK to the highest standards and has been officially accredited by RIBA, the Royal Institute of British Architects.
Their paints are made using high-quality eco-friendly ingredients and contain minimal VOCs meaning they are non-toxic. This makes Paint and Paper Library a great option for non-toxic.
You can request a free colour card here.
Little Greene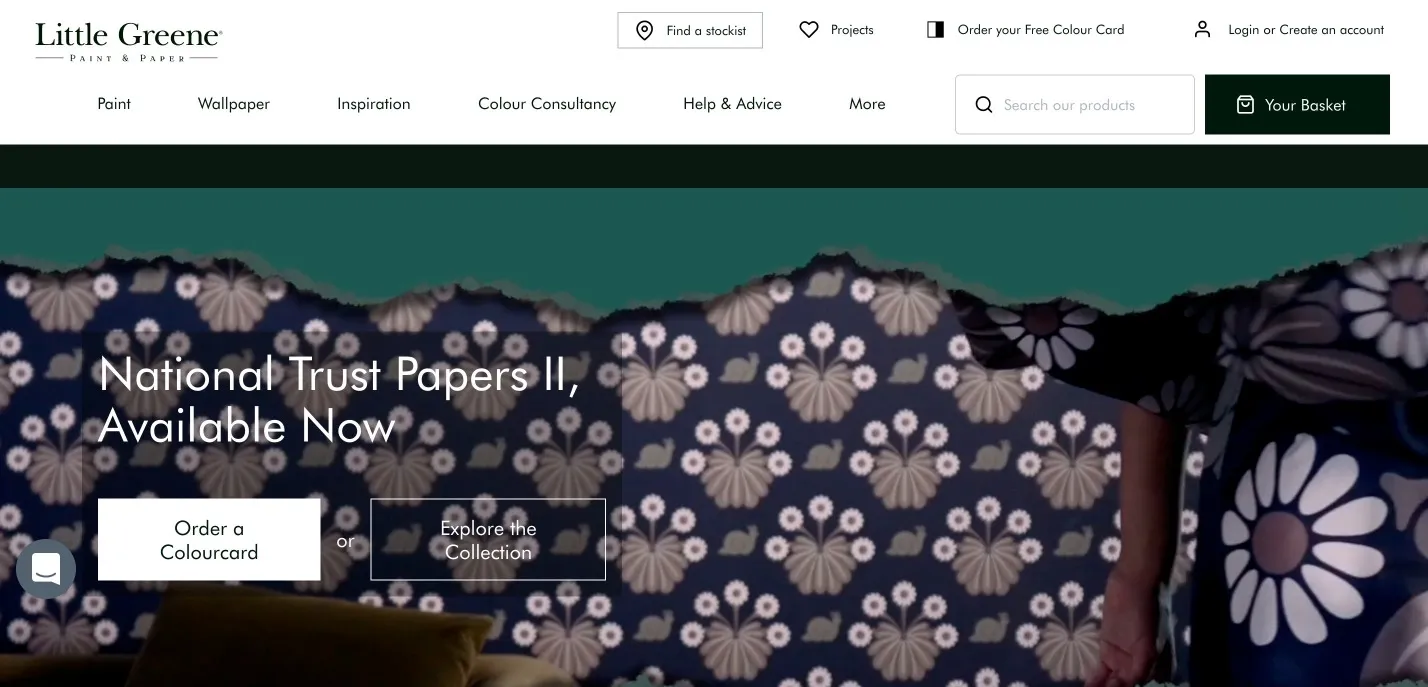 Little Greene is a premium UK-based paint and wallpaper brand. It's one of the most popular paint brands at the moment, with an excellent Trustpilot score from over 700 reviews.
Little Greene has a huge variety of paint colours, and they're not afraid to create bold colours. If you're sick of looking for vibrant paint but only finding pastels, then Little Greene has you covered! Most of the reviews online mention how the paint is highly-pigmented and thick. This makes it a dream to apply and you'll only need to do a few coats, even for brighter colours.
Little Greene sells water-based paints which are low odour and less toxic. They are also the most environmentally friendly option when it comes to wall paint. The intelligent paint line (one of the water-based collections) has been certified child friendly under the Toy Paint Regulations act. This makes it the best paint choice for nurseries and children's bedrooms.
You can order a free colour card here.
Lick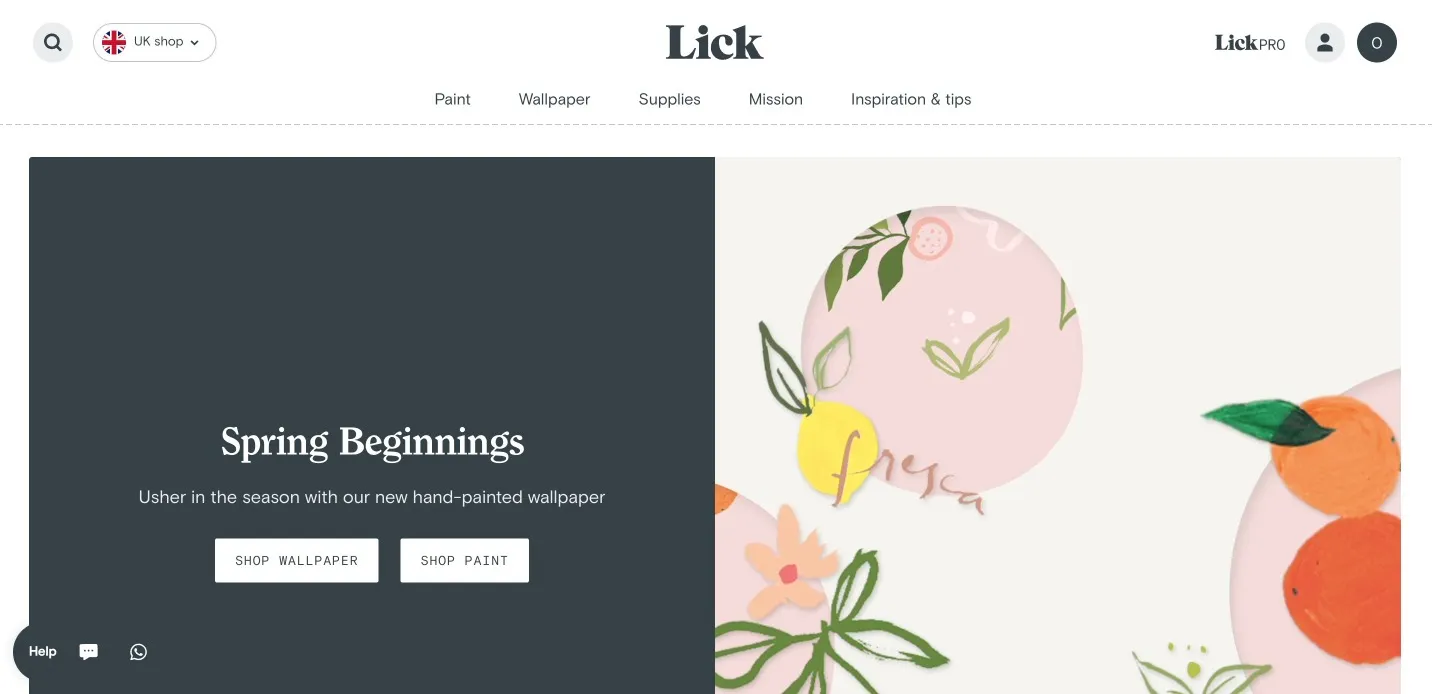 Lick is a fairly small paint brand, but they're already making waves in the industry. The company is known for producing durable water based paint that doesn't need any primers or finishers and will cover a room in just two coats. Lick's brand mantra is to create tough and durable paint that's easy to apply. All of their paint is wipeable too.
Lick is known for its dedication to being environmentally conscious. They are one of the first paint brands to have removed the plastic from most of their packaging. In addition to this, all of their paint is water-based, low-VOC and eco-friendly.
Lick's paint is known for being highly pigmented a thick, which enables them to meet their promise of only needing two coats. With this in mind, they're not afraid to sell vibrant colours alongside their trusty neutral palette. There's a huge variety of colours to choose from so you won't be stuck for choice.
I painted my daughter's bedroom in Lick Paint, so you can read the full Lick Paint review if you want to know my thoughts!
Coat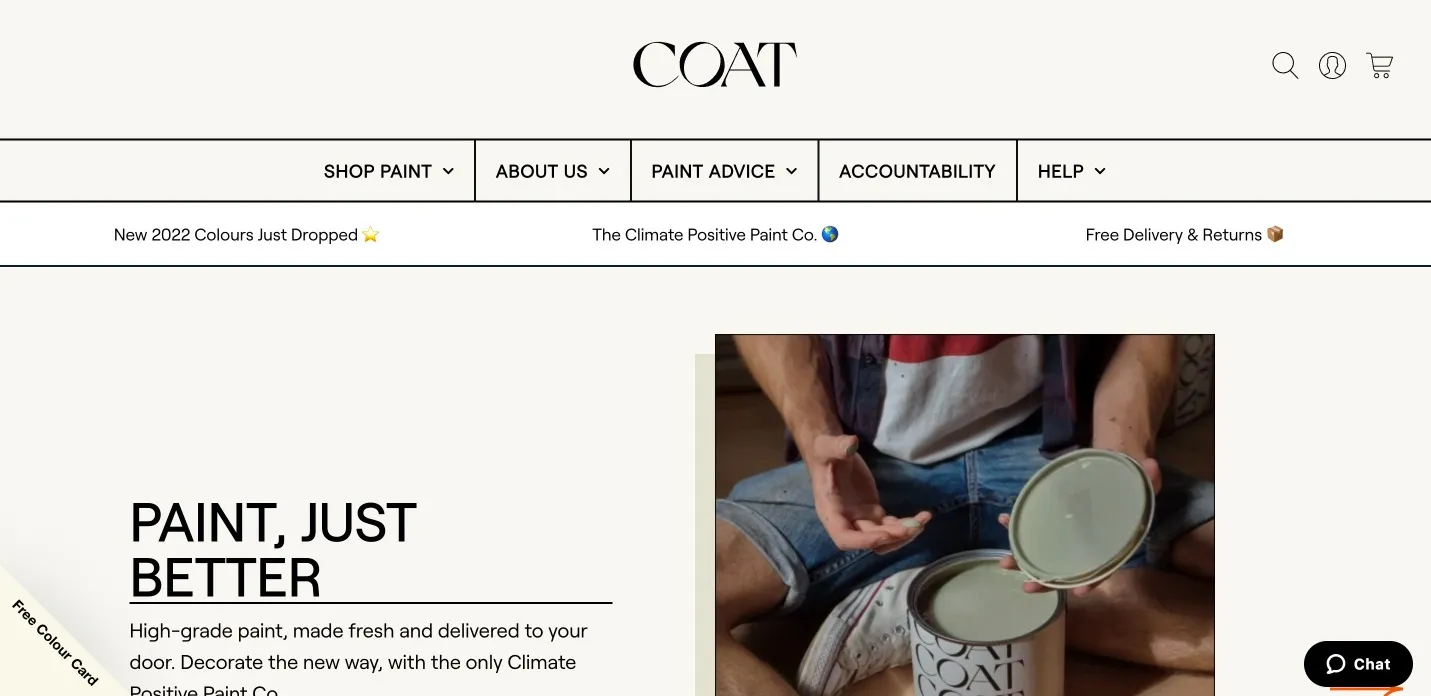 Coat is one of the UK's newest paint brands, but it's already earned itself a cult following. Their tag line is "paint, but better" which says it all. They are known for having incredible quality paint and a dedication to being Earth-friendly.
Coat is a fully carbon-neutral company and as part of this, they try to source as many ingredients as possible from the UK. The paint is low-VOC which means it's non-toxic. It's also completely vegan and water-based which helps their eco-friendly focus. They have an entire section on their website about how they've done everything to make the paint as eco-friendly as possible. You can even send your empty, part-used or unused tins back to them, and you'll get a refund on any unopened tins.
Coat promise that their ingredients are all top quality, resulting in thin paint that's easy to use and needs minimal coats. They've split their colours into bold, neutrals and pastels to make it easier to search their large variety of colours. Ultimately, Coat is a great choice for both ethics and quality!
Fired Earth
Fired Earth is a small premium brand that offers paints and tiles. They are known for offering a huge range of colours that includes bold and bright colours for accent walls as well as a huge variety of neutrals. They offer 120 colours wall and ceiling paint colours to choose from in total.
Fired Earth's paints are eco-friendly and water based, and have low levels of VOCs. The only downside to Fired Earth's paints is that they aren't easily washable. This may not be an issue for many people, but if you live with young children, you may want to consider a more durable paint such as Farrow and Ball's modern emulsion.
That being said, Fired Earth are still a wonderful choice if you're looking for rich colours with a unique depth.
Visit Fired Earth's website here
Designers Guild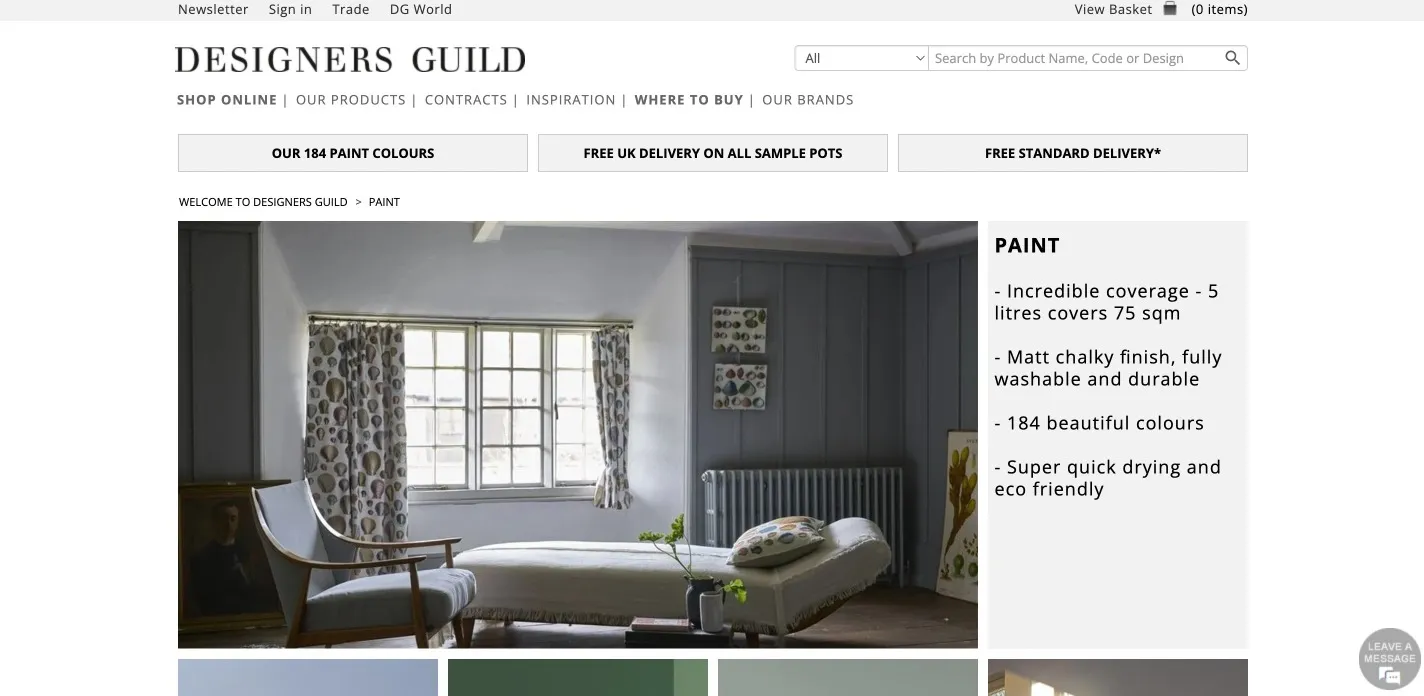 Designers Guild is a luxury home decor and homewares website. They offer everything you could need to design a beautiful home, from paint to soft furnishings. Designers Guild makes three different types of paint: emulsion for interior walls and ceilings, water-based eggshell paint for woodwork or walls that need extra protection (for example in bathrooms or kitchens), and floor paint.
Designers Guild offer 184 paint colours, and they aren't afraid to go bold. The brand has entire collections of pinks, reds, yellows and blues that include some truly stunning vibrant tones that are sure to catch anyone's eye. They also have pastel options for each colour, as well as huge collections of neutrals, white hues, greys and calming earthy tones.
Designers Guild paint is known for having excellent coverage, with some colours only needing one coat. Even the more vibrant colours glide onto the wall and dry smooth and without patches – even if the wall underneath was textured.
Designers Guild is committed to minimising the impact of their products on the environment. All of their paint is water-based and is low in VOCs, which means they're also non-toxic. Even the paint cans are made of at least 50% recycled materials.
Crown Paint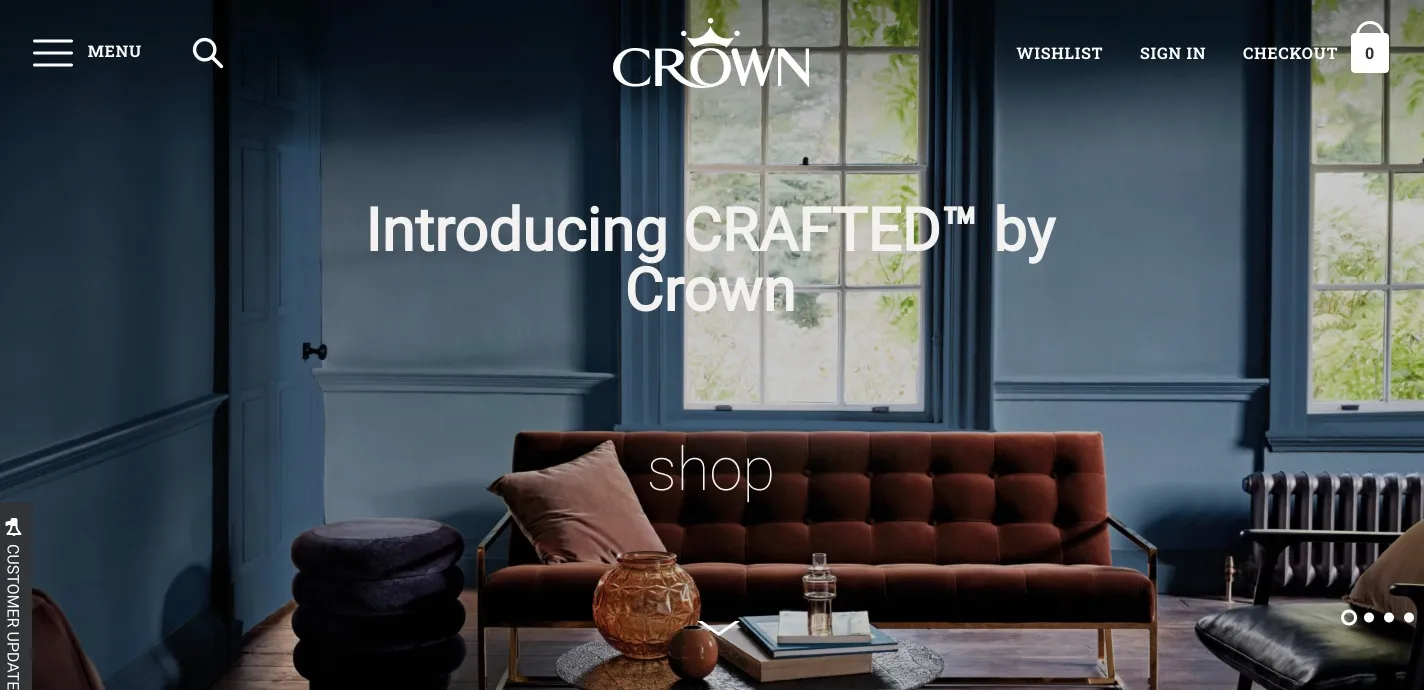 Crown is one of the UK's oldest and most well-known paint brands (second only to Dulux, but we'll talk about the sheepdog later). Despite Crown being such a long-standing brand, they have made efforts to continue to strive for a high standard and they deliver. You can look at any review website and you will find pages of reviews that rave about the quality of Crown paint. The reviews state that it's thick, highly pigmented, has high opacity, a great finish, and is easy to apply. It's also known for its durability – you're even able to wipe the walls which is great if you have kids.
Crown have a huge variety of paint colours to choose from, with lots of vibrant colours as well as intense dark shades and the typical pastels and neutral tones. The website allows you to separate the paints by colour which makes it easy to find what you're looking for.
Crown have said that they're committed to sustainability. The company runs a can recycling programme and will accept returns for any unopened cans. Crown was the first brand to introduce sustainable packaging, made from 100% recycled materials. Crown paints are also low VOC and 99% solvent-free which means they're non-toxic.
Dulux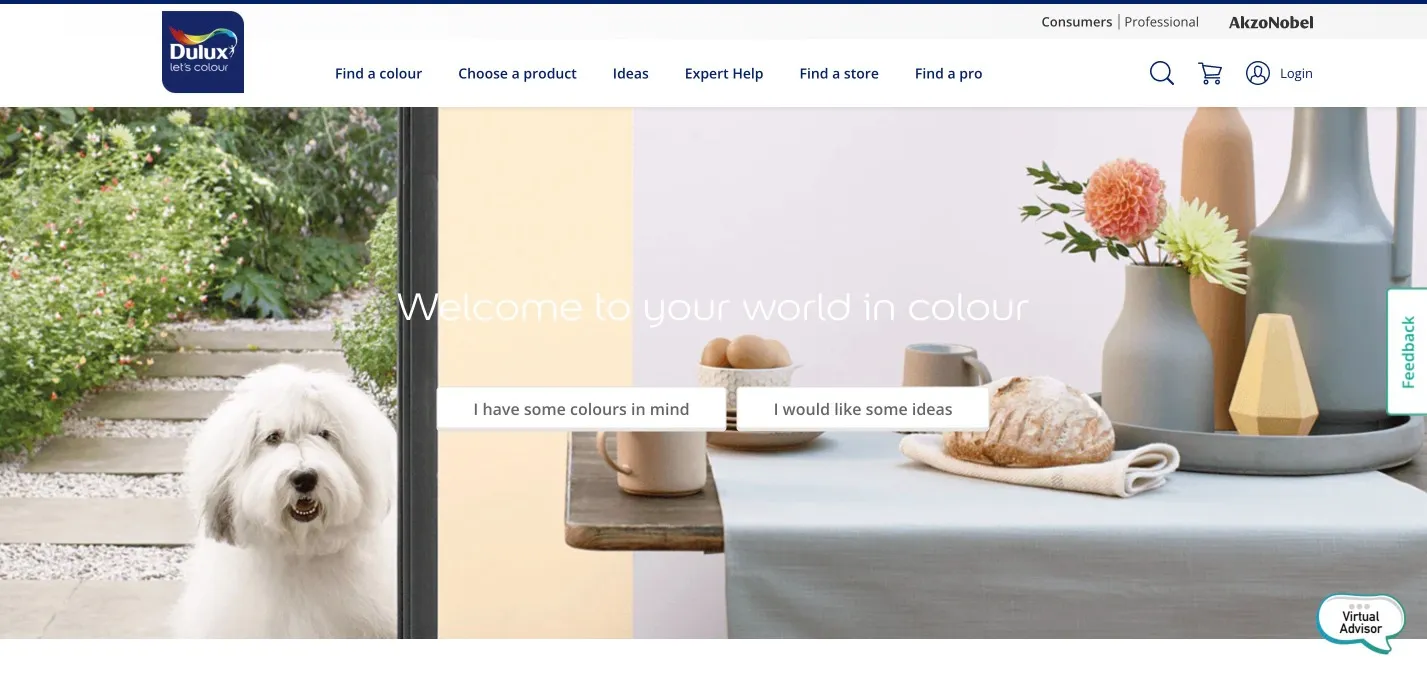 Dulux are one of, if not the most, widely known paint brand in the UK. The grey and white sheepdog from the adverts sticks in most peoples' minds.
Dulux is known for offering the widest variety of paint colours on the market. They have thousands of choices and if anything isn't quite right then they'll mix a custom colour. If you're looking for a simple bright white paint, you can't go wrong with Dulux's Pure Brilliant White. As well as offering matt paint, they also offer gloss paint and kitchen and bathroom paint.
Dulux has increased in price over the last few years but is still seen as excellent value. Most of the paint ranges have excellent reviews, with the ease of application, vibrancy and thickness of paint all being praised.
Dulux has pledged their commitment to the environment – most of their paints are water-based, very low VOC and solvent-free. This means that it's good for the environment and non-toxic. Dulux hasn't said anything about recycled materials, but it's worth noting that you are able to return any unopened cans for a refund.
Best Paint Brands – UK
There are so many different choices of paint brands in the UK. Some are more premium than others. Most UK paint brands have now switched to being low VOC and water-based which is better for your health and the environment. However, there is a lot of variation in the quality and the colours that each company does best, so it's important to think about your values and have a colour in mind when you choose your paint brand to ensure that you're happy with the outcome.