There's a lot to think about when starting your own vacation rental business, from finding an affordable property in a sought-after area to choosing the right vacation rental property management software to make everything run smoothly. Everything must be taken into consideration to ensure a profitable venture.
One thing that shouldn't be overlooked is decorating your rental property in a way that is appealing and attractive to your target customers. After all, there's a lot of competition out there, and if you want your property to stand out from the crowd, you will need to spend a bit of time and money decorating it beautifully.
Although decorating a vacation rental property to a high standard can be expensive, you can consider it an investment in your business.
The holiday rental market is very lucrative, and you can use a vacation rental income calculator to give you an idea of what you might earn. Spending a little more on the interior design of your rental property will pay off in the long term, helping you to attract more visitors, gain more positive reviews, and grow your business.
In this article, I'm sharing some tips on decorating your vacation rental property to make it stand out from the competition!
Think About What Your Target Customers Want
When it comes to vacation rental properties, there is no one-size-fits-all approach. The style of a vacation home depends on its location and the needs of its occupants.
For example, vacation homes by the beach often have a classic neutral, or soft blue and white color scheme reminiscent of the ocean waves and sandy shores.
In contrast, vacation homes in the mountains might be designed to blend in with their natural surroundings, using natural materials like stone and wood.
Vacation homes in the city might be more contemporary in style, with sleek lines and sharp angles. No matter what the style, one thing all vacation homes have in common is that they provide a comfortable place to relax and escape the everyday grind.
Choose a Colour Palette
One of the first things you will need to consider when decorating your vacation rental property is the color scheme. You want to choose a color scheme that is both pleasing to the eye and relaxing.
For coastal or lake-side rental properties, light colors like white, cream, and pastel shades work really well. This will help create a feeling of space and make the flat seem more airy and open.
If you're trying to create a cozy atmosphere in a mountain cabin, then soft sage green colors will work well, along with neutrals.
When it comes do decorating the bedrooms, you can use color to create a calming atmosphere. White, Mint green, Powder blue, and soft pinks are some of the most calming bedroom colors, and will go a long way to creating a serene atmosphere that makes your guests feel relaxed.
Choose Comfortable and Stylish Furniture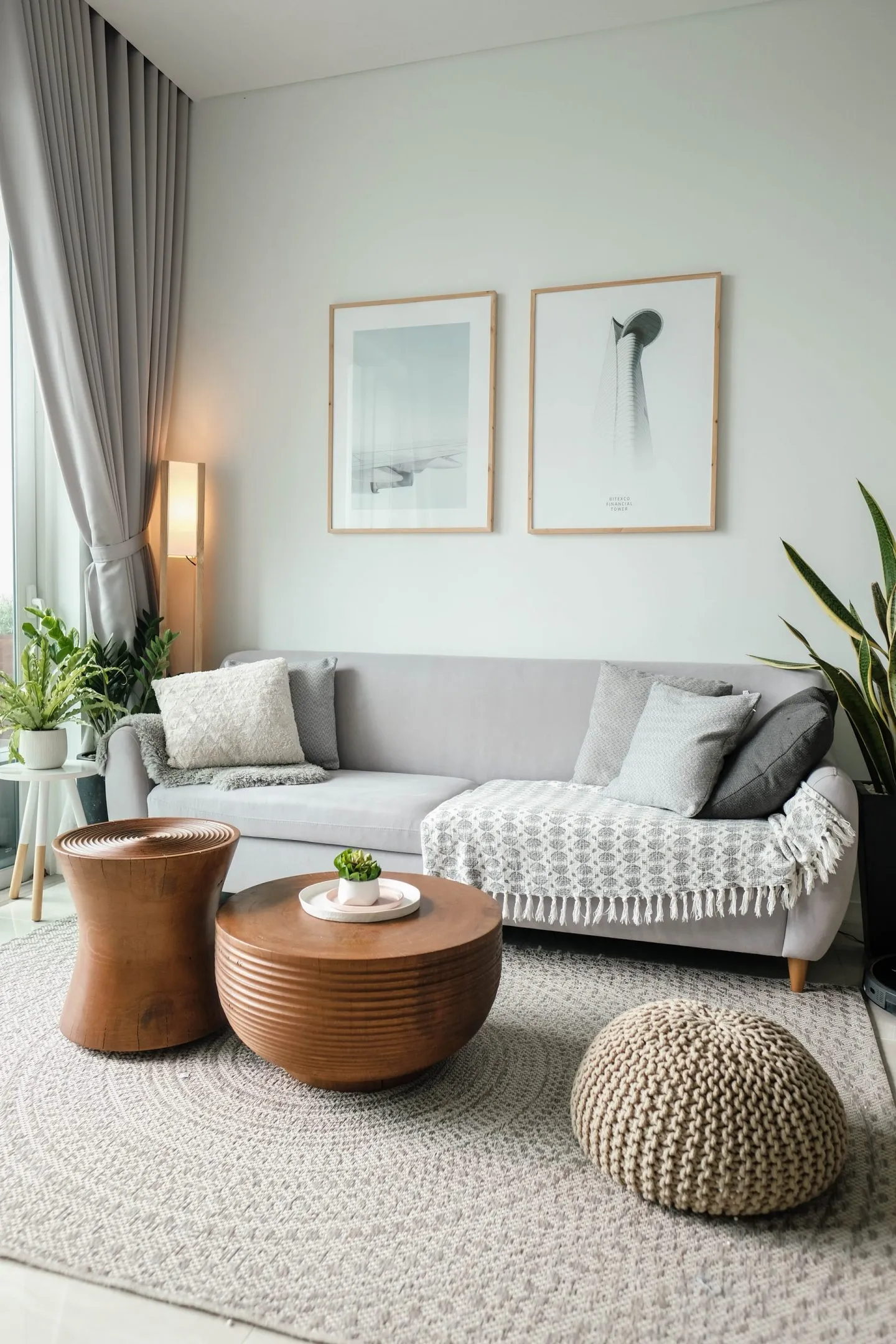 Image via: Unsplash
Another important thing to consider when decorating your vacation rental flat is the furniture. You want to choose furniture that is both comfortable and stylish.
Again, you'll want to use lighter colors like white or cream to make the proerty seem more open and spacious.
In a vacation rental property, it's inevitable that spills and stains will happen. Because of this, it's worth choosing furniture with machine washable removable covers, so that you can easily take them off for washing.
If you're on a tight budget, you can always purchase a secondhand sofa, and have removable covers made in a high-quality material. This is a great way to get a high end look without blowing your budget.
Use Natural Materials
When it comes to coastal vacation homes, one of the best things you can do is use natural materials. Think beautifully textured jute rugs, rustic wooden coffee tables, rattan lampshades, and wicker furniture.
Using natural materials helps give the space a more organic feel, and blurs the line between indoors and outdoors.
Natural materials like wood are also more durable, so you won''t have to worry about them breaking down in the salt air.
Add Plenty of Texture With Pillows and Blankets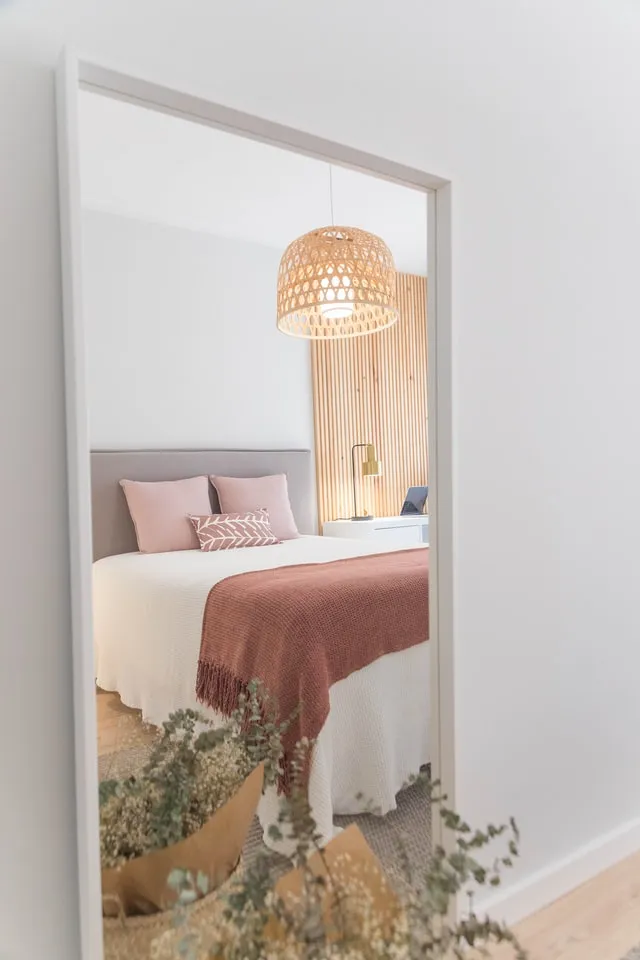 Adding plenty of texture is great way to make your vacation rental feel more inviting. You can do this by adding throws and pillows in your color scheme in the bedrooms and living room.
As well as adding style, interest, and texture to your space, your guests will appreciate having some cozy blankets to snuggle under on cooler nights.
Don't Forget the Walls!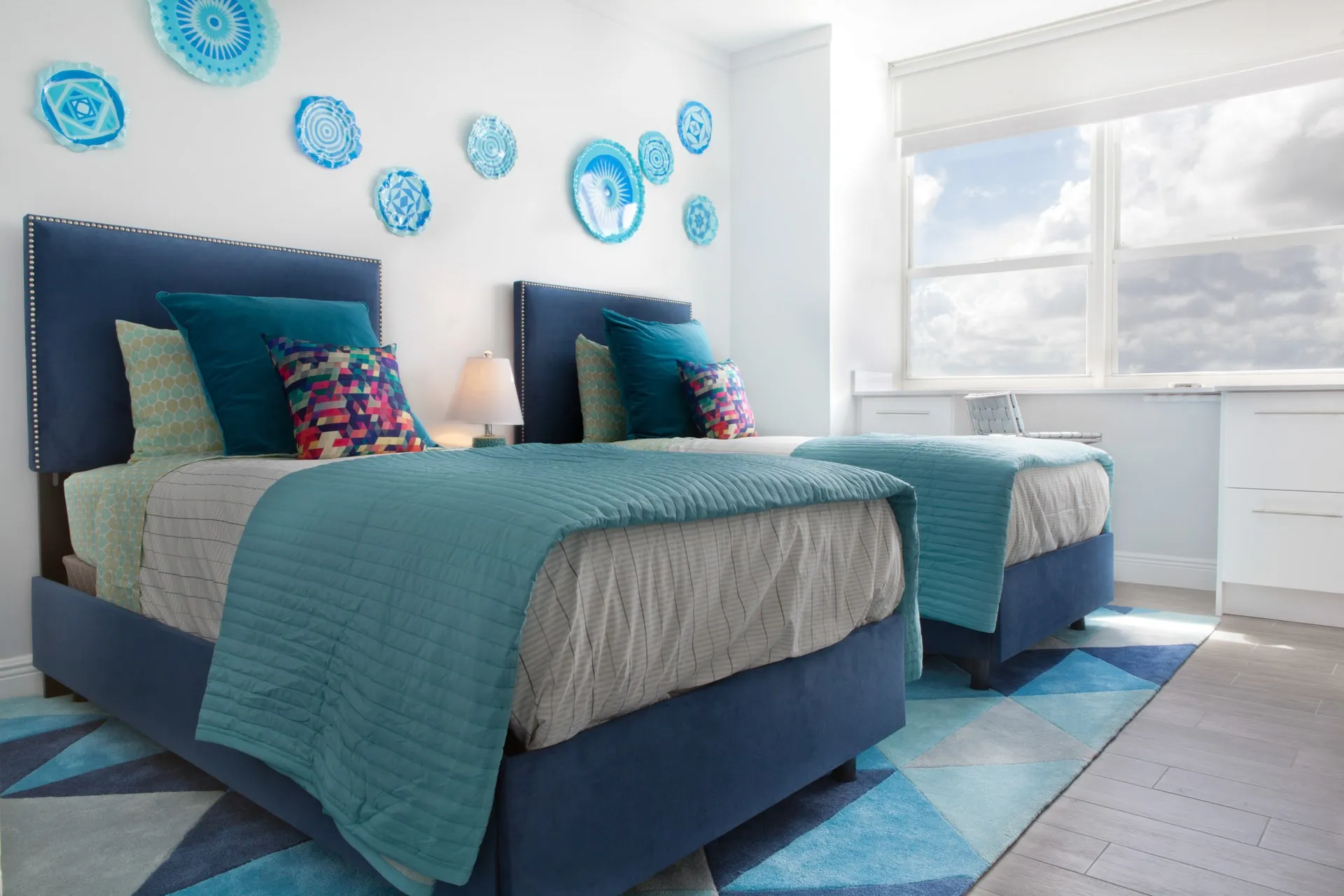 Photo Via: Unsplash
Wall art and accessories can help to personalize a space and give it a warm, inviting atmosphere. They can also help to create a visual point of interest in an otherwise bland room.
When selecting wall art and accessories for a vacation rental, it is important to consider the overall style of the property. Items that are too personal or quirky may not be appropriate for a more formal setting like a modern city apartment. However, in a more relaxed setting, such as a beach house or cabin, they can add character and charm.
Ultimately, carefully chosen wall art and accessories can make all the difference in making a vacation rental feel like a true home away from home.
Bring The Space to Life With Plants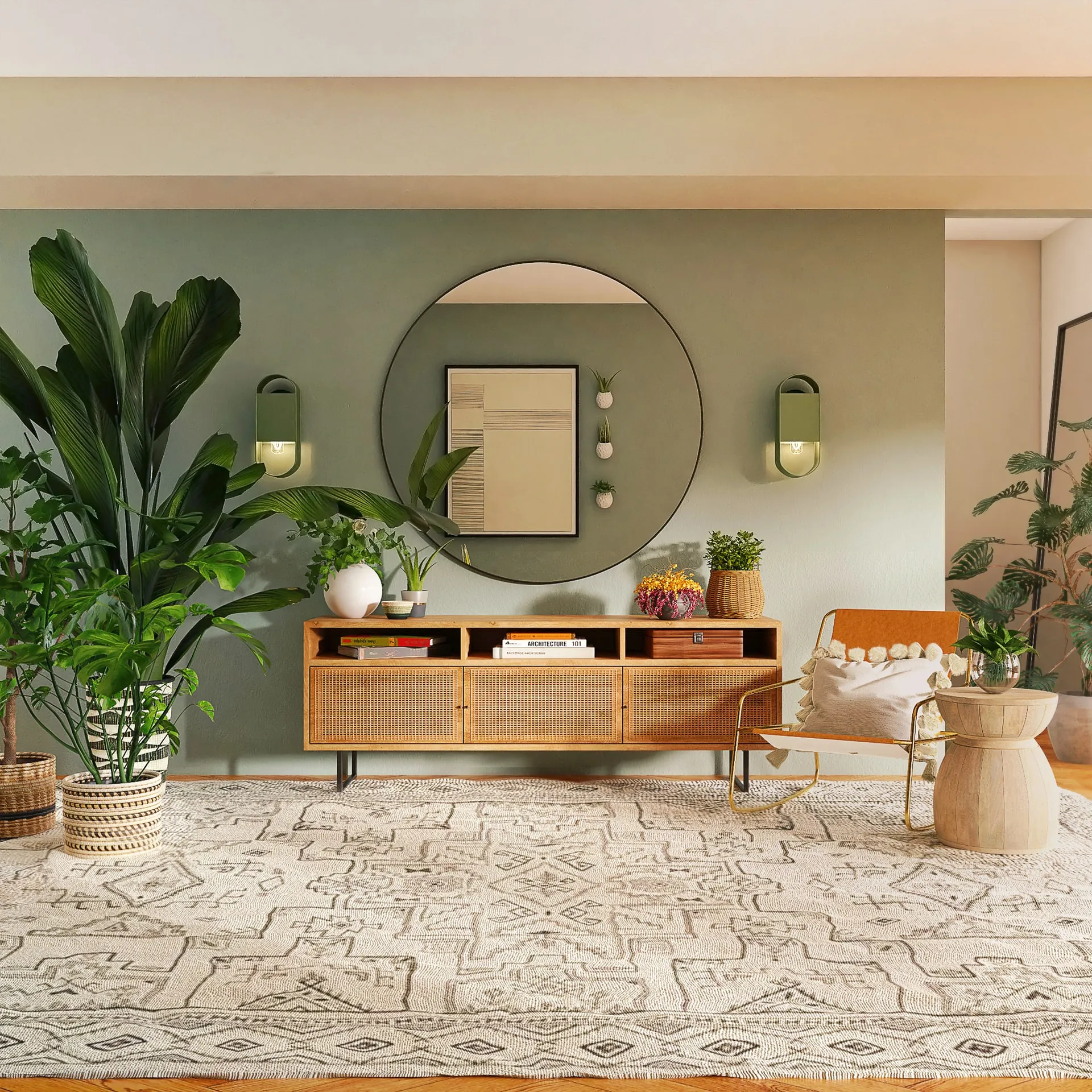 Photo Credit: Space Joy via Unsplash
Adding some gorgeous leafy house plants to your rental property are a great way to make the space feel alive. And unlike fresh flowers, they will live for years to come.
Not only do plants add aesthetic value, but they also play an important role in purifying the air and making the space more inviting.Studies have shown that plants help to reduce stress levels and improve overall health, both of which are key when catering to vacation rental guests.
Plants can also help to reduce noise levels and absorb pollutants. As a result, they play a vital role in creating a comfortable and healthy environment for vacation rental guests. 
While there may be additional costs associated with maintaining plants, the benefits far outweigh the costs.
Why it's Important To Give Your Rental Property an Instagrammable Look
These days, when people are planning a vacation, they're not just thinking about where to go and what to do. They're also thinking about how they can document their trip on social media.
Recent studies have shown that millennials are more likely to choose a vacation rental if it had an "instagrammable" look. This trend has caused an increase in demand for vacation rentals that have unique features and stylish interiors.
While some property owners may be hesitant to make changes that will only be used for social media photos, it's important to remember that these photos can help promote your rental and attract new guests. With the right mix of furniture, art, and accessories, you can create an instagrammable look that will make your vacation rental stand out from the rest.