Many rumours are flying around that Quickstep luxury vinyl is considered among the best flooring solutions on the market.
Naturally this is something we needed to look into further to see not only why it can help out, but in what areas specifically. As we all know there are plenty of challenges when it comes to choosing kitchen flooring. There are also many flooring companies out there that state they are the perfect choice.
Let's see why luxury vinyl flooring is preferred and why Quickstep Livyn stands out.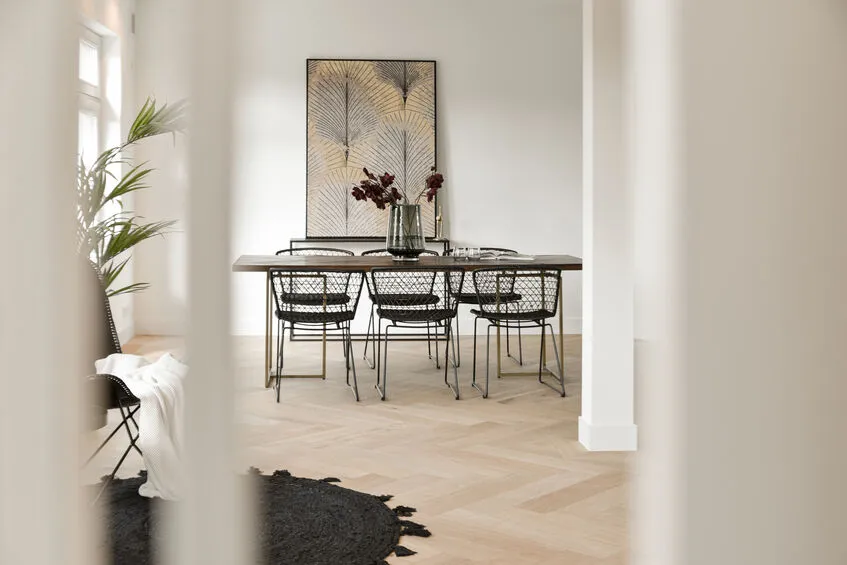 It's easy to Clean
Every kitchen receives the lion's share of cleaning within a home. The main reason is that it's the place where daily meals are prepared, cooked and washed up, as well as disposed of after finishing.
This causes a lot of stains, droppings, spillages and drips with the floor receiving a fair amount of them. These can either leave a permanent stain or discolouration from multiple clean-up attempts on most flooring choices. The good news when it comes to luxury vinyl flooring is it is designed with higher stain resistance and can simply be handled with a tissue or wipe. It will leave no trace of discolouration or marks at all.
Having these stain-resistant properties is one thing, but it also has built-in safeguards that protect against scratches and water. This means it's simple to clean with regular household items and you won't have to splurge extra expense on specialist cleaning chemicals or products.
Quickstep Flooring is Durable
Your kitchen sees large amounts of foot traffic. This can come from cooking meals, to grabbing snacks, to all members of the family marching through from early breakfast to late-night tidy-up.
The kitchen is a room susceptible to flooring wear and tear much more than others. The good news is with Quickstep flooring it is not only naturally comfortable underfoot, but also has a thick wear layer that is no stranger to heavier traffic. As long as you are not wearing stiletto heels every day, this flooring can withstand decades of traffic with no hint of wear and tear.
Less Replacement
The big concern on flooring is always how often you will end up needing to replace either sections or the entire floor.
With luxury vinyl flooring, you stand in good stead to potentially never have to replace the flooring due to its strengths and your aversion to doing anything that may weaken it. You could have this floor last up to 3 decades within your home with the right care! The good news is that it is a cost-effective product that if you find you need to replace any section, it won't break your budget to do it.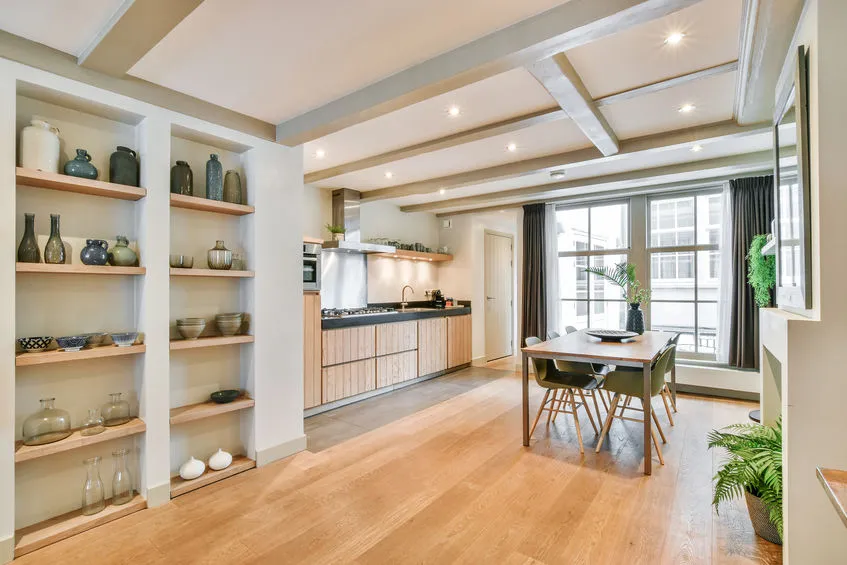 With all of that in mind, it is safe to say that Quickstep luxury vinyl, such as oak herringbone flooring, is a smart investment. Within the kitchen, that is hugely beneficial in keeping your costs, cleaning, and fixing very low. This is why it is loved by homeowners.