Some exciting things have been happening over here recently! Firstly, for those of you who don't already know… I'm preggers!! Whoop! And secondly… We have just bought our first house!! This is a HUGE deal for us as we have been renting up until now, and sadly in our rented apartment, we weren't allowed to redecorate. Grr. But now that we have a house, we can do whatever we want, and one of the first things I will be doing is redecorating the nursery, ready for our little bundle of joy when he arrives. I am a massive worrier in general and even more so now that I am pregnant, so finding good non toxic and VOC free paints for the nursery is a high priority for me, and I hope this post helps other mums looking to redecorate too!
Here are some of the best UK based Non Toxic and VOC free paints I have found so far:
Earthborn is a UK based brand, founded in 2002, with a focus on creating an eco friendly alternative to the usual high street paints. All of their paints are breathable, and free from acrylics, oils and vinyls.
Earthborn have also created a Claypaint, which is a beautiful clay based paint with an ultra matt finish. The Claypaint has little to no smell, and gives a gorgeous matt finish, which perfectly softens and diffuses the light in a room. Earthborn paints are 'Virtually VOC Free' meaning they only contain trace amounts of VOC's. Their colour range is great- and you can order a free colour card on their website here.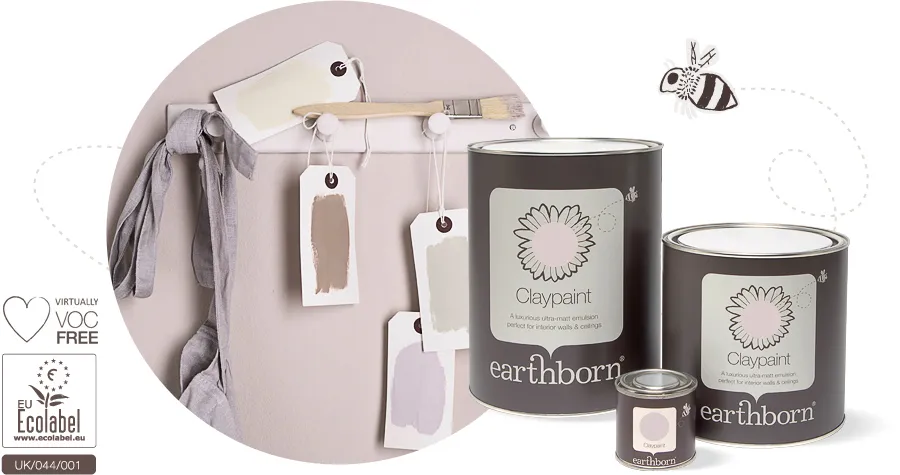 The Organic & Natural Paint Co. are an online organic paint specialist who sell a range of paints by Auro, which are suitable for painting Nurseries, cots and baby furniture. Their website is full of useful information about which types of paints are best for different things. The have a good range of colours which you can view here. You can also order a free colour chart on their website.

Nutshell Natural Paints are a small UK based paint company who create non toxic, zero VOC, low odour paints, from naturally derived raw materials using traditional recipes. Their packaging recyclable too which is a bonus! You have to pay a small amount for a colour chart on their website, which is a little annoying, but it is hand painted so you can really see what the colour will look like once it's dry. I always recommend ordering a colour card and testers before making a purchase rather than relying on your computer screen, as the colour likeness can vary from screen to screen.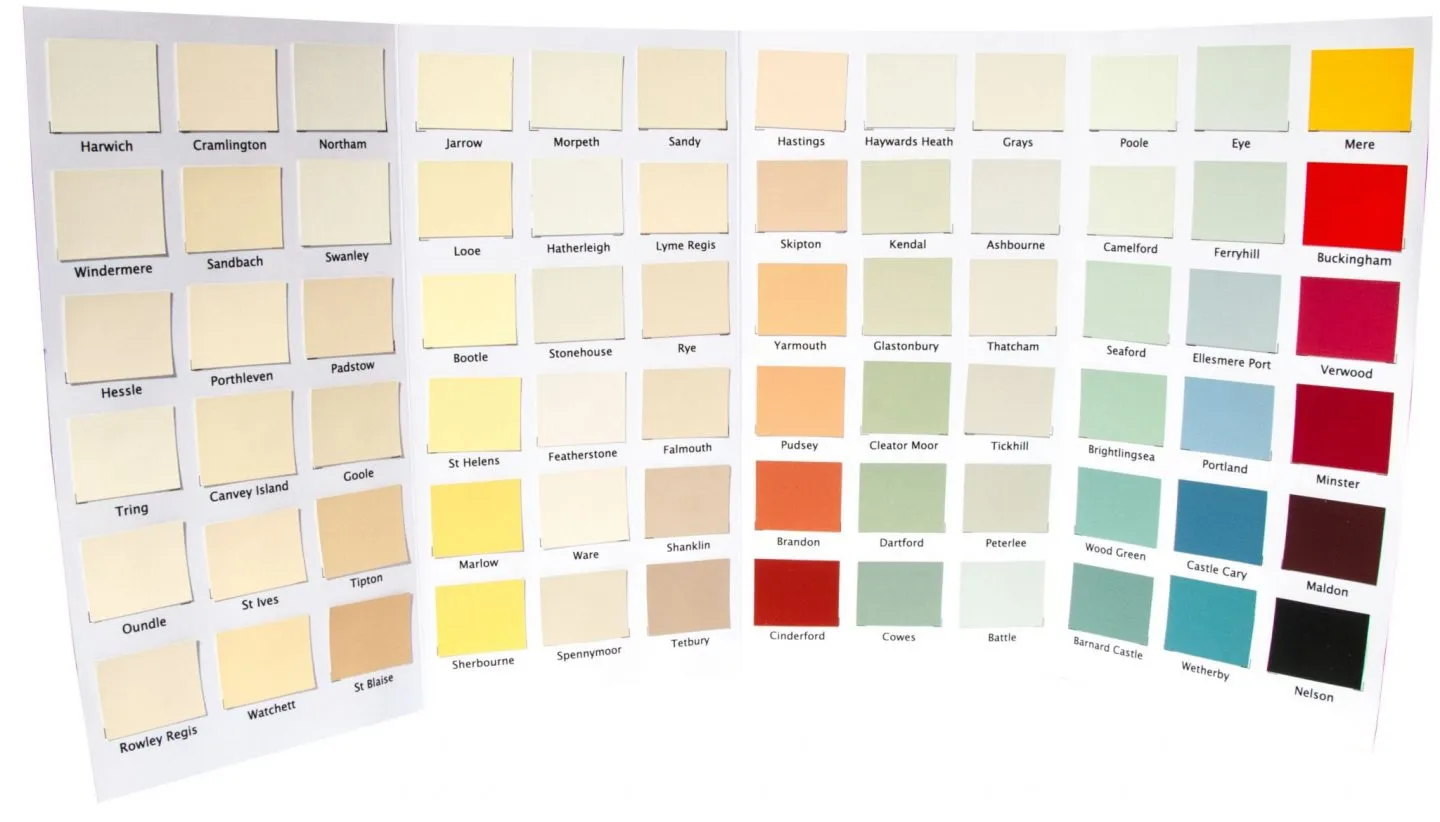 Lakeland Paints are the UK's leading manufacturer of Organic paints. They have a HUGE range of colours, and all of their products are high pigment, water based and free from all Solvents, VOCs, pesticides, herbicides and toxins, and apparently "7000 times purer than standard low odour paints"! There is also a helpful paint calculator tool on their website which will help you choose the right amount of paint for the size of the room you are decorating to help stop accidental over-ordering!
Little Knights is a Zero Emission, VOC free paint brand created specifically for Nurseries. Their website states: "You can safely use Little Knights paint when pregnant, and could even apply the paint with your baby in the room in total safety." Which I find very reassuring. Their paint is also anti bacterial, and prevents moulds, which is wonderful news if you have ever had any damp in your home, as we all know the dangerous effect mould can have on health. The only downside is they they don't offer a huge range of colours, but the ones they do have are lovely!

I have ordered colour cards from all these brands to help me decide, I will update this once I have made my decision and let you all know which brand I chose- Watch this space!
How to Paint a Nursery
After you have chosen the brand of non toxic paint you want to use for your nursery, you can get started with the painting! Wear old or protective clothing so nothing nice gets ruined. Cover your carpet or flooring with sheets. Then use masking tape to tape around any areas you don't want the get paint on (light switches and sockets).
Use a brush to neatly paint the edges of your room first. Once the edges are done, use a paint roller to paint the larger spaces.
Depending on the paint you have chosen, you may need to do two or more coats (it will say on the tin). Make not of how long to wait between coats.
Once you have finished painting, leave your windows open to allow air to flow through the room.
When everything is dry and the room has aired, you can start to add accessories- yay!
If you know of any other great non toxic and VOC free paint brands that I should add to this list, let me know in the comments below or shoot me an email- emilybrookesdesigns@gmail.com