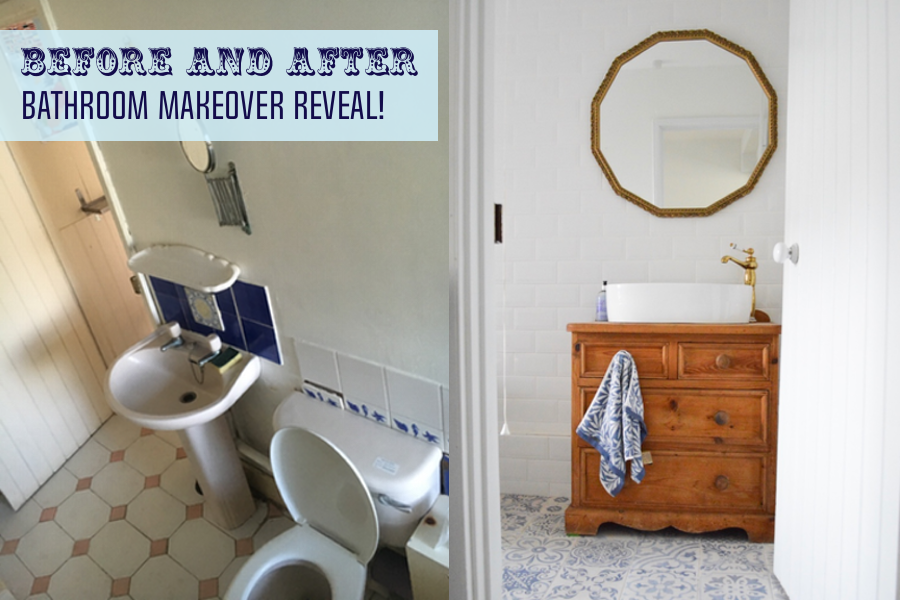 Blue and White Bathroom Makeover
This post has been a long time coming, but I'm finally ready to share a few pictures of the blue and white bathroom makeover I did recently! The bathroom before was (in my opinion) completely unusable. Pretty mouldy, lots of cracked tiles, very outdated, and had a terrible layout. For this makeover I basically ripped everything out and started from scratch!
Just as a reminder, here are a couple of the 'before' Photos… urghhh…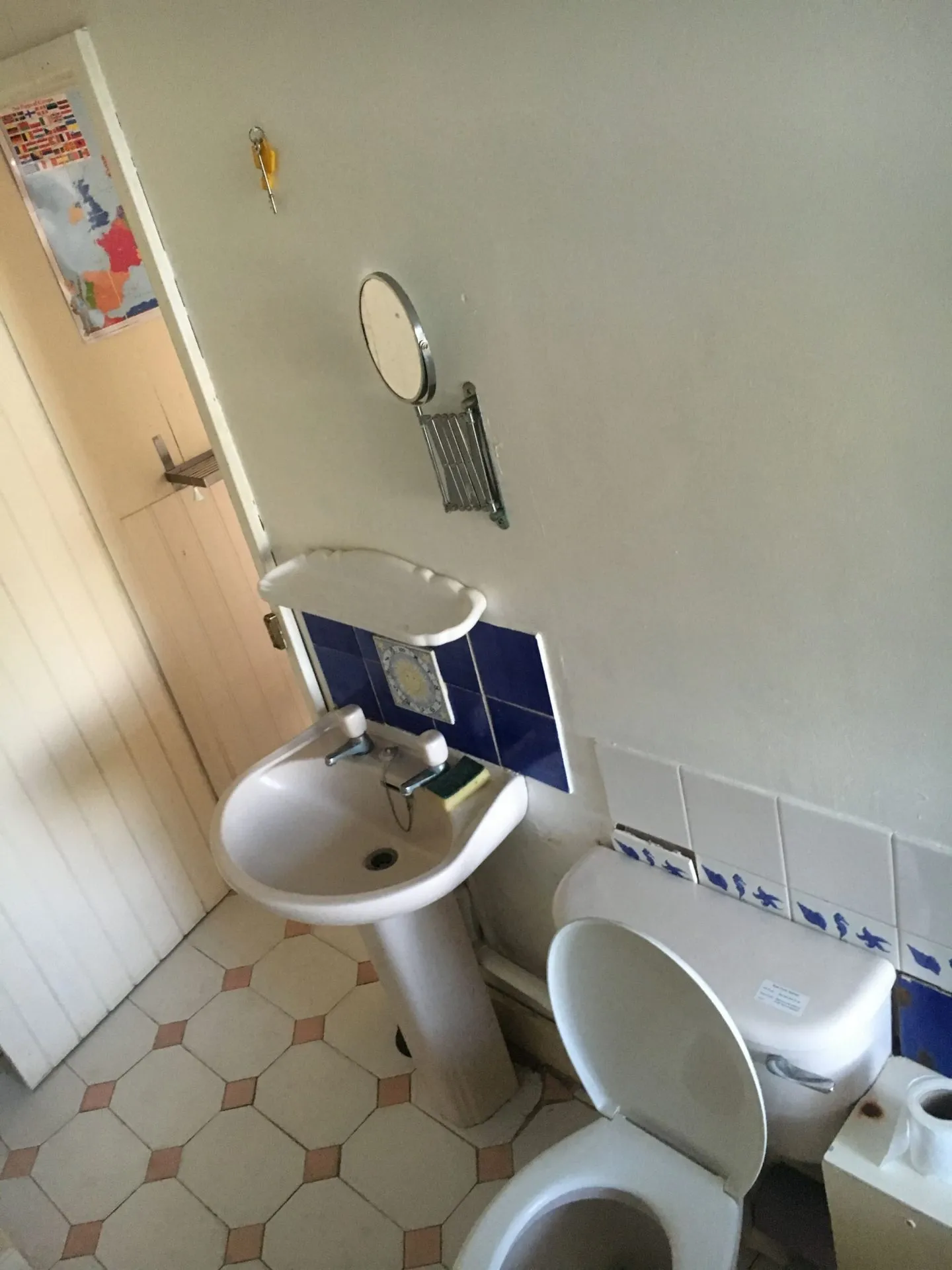 Yes, I know- it's hideous! It was hard to take good pictures of how bad it was, mainly because of the awkward layout and the fact that I was trying to use my phone… anyway, you get the picture. We stripped the whole room, and had it all re-plastered and re-plumbed, as the walls were crumbling and the old pipes were leaking.
Once the walls and plumbing were sorted, we started with the tiles. I chose these beautiful blue and white floor tiles by Tile Mountain, and for the walls I used white subway style tiles from B&Q- a bargain at £8 per meter square!
This is the look I was going for- I couldn't manage to source all the exact items in the end, but I think I got pretty close!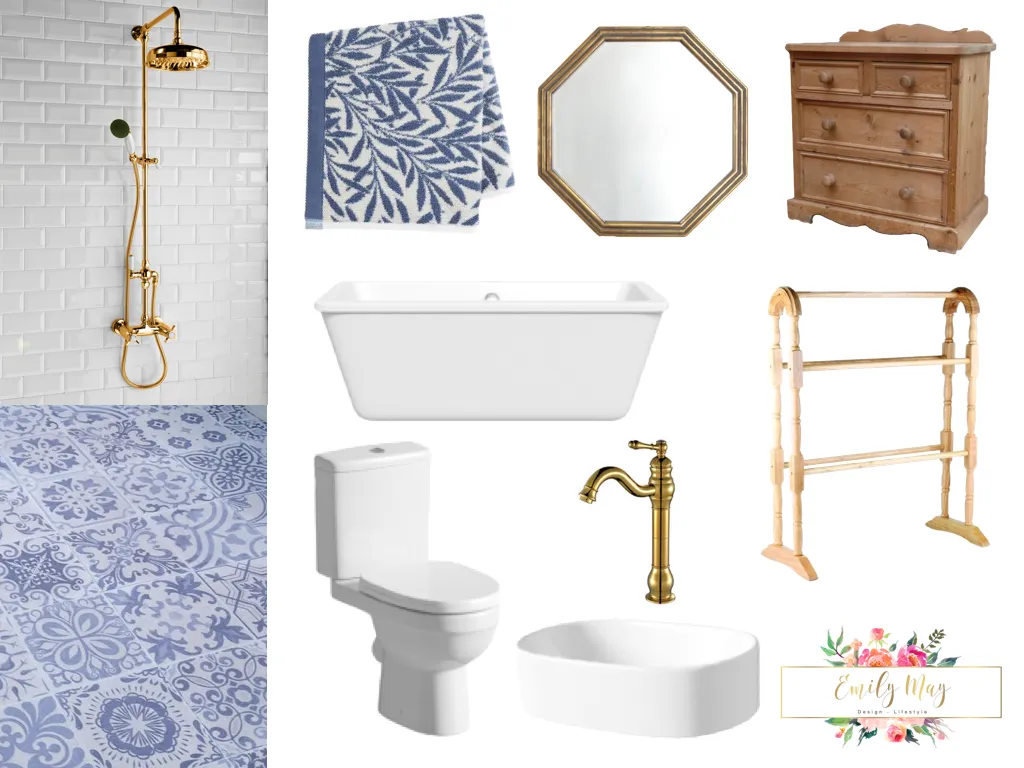 And here are a few pictures of the finished room!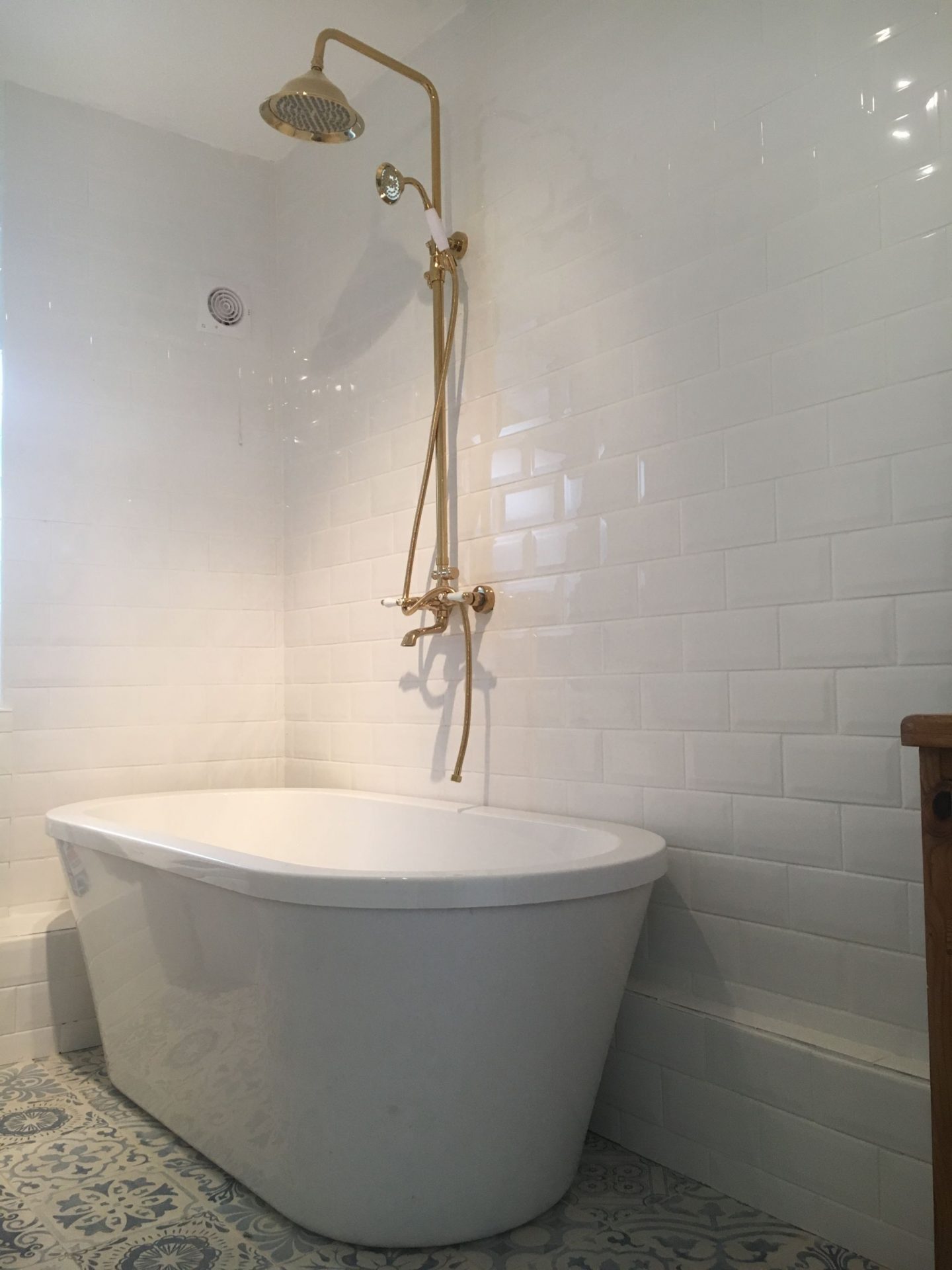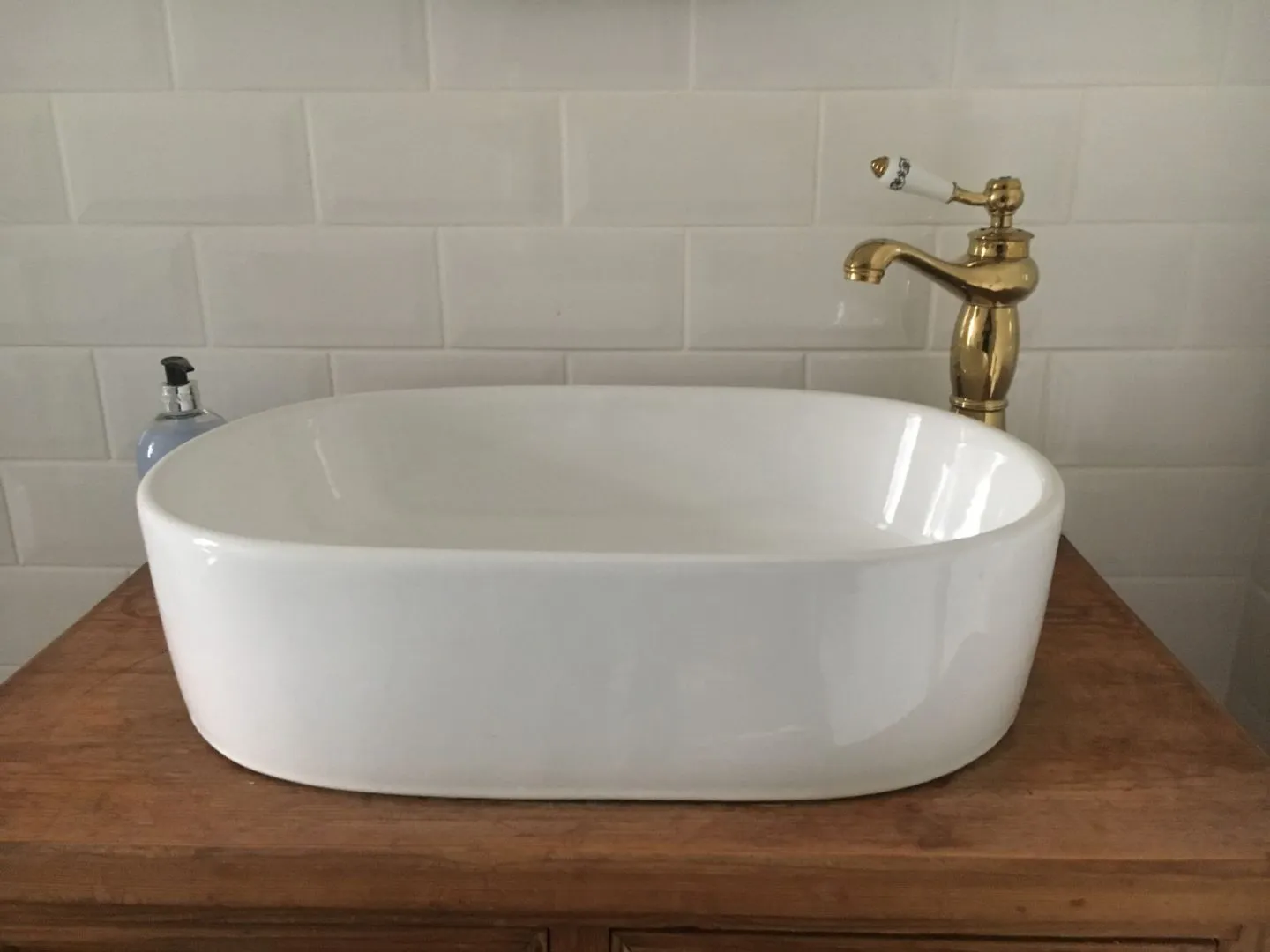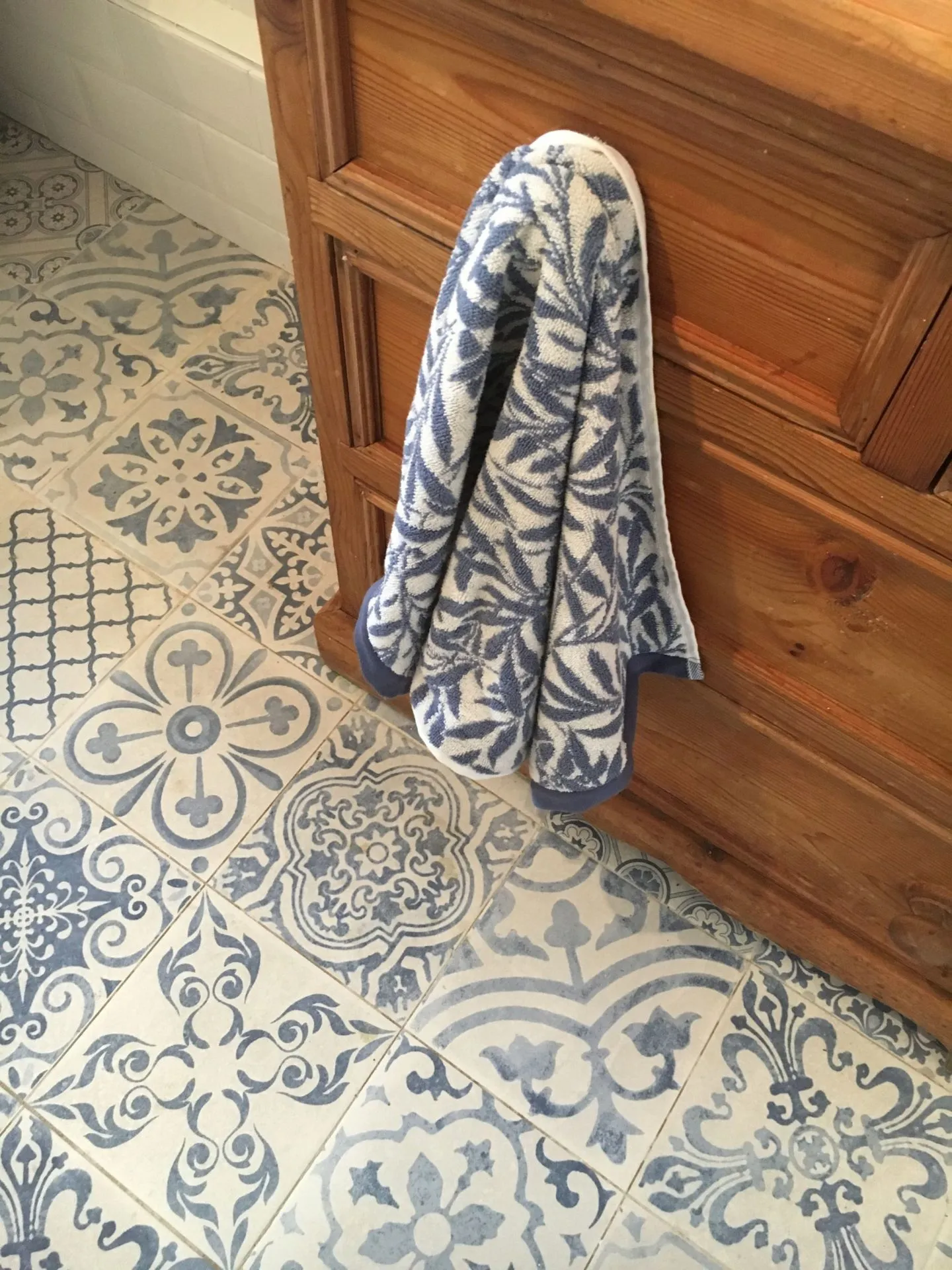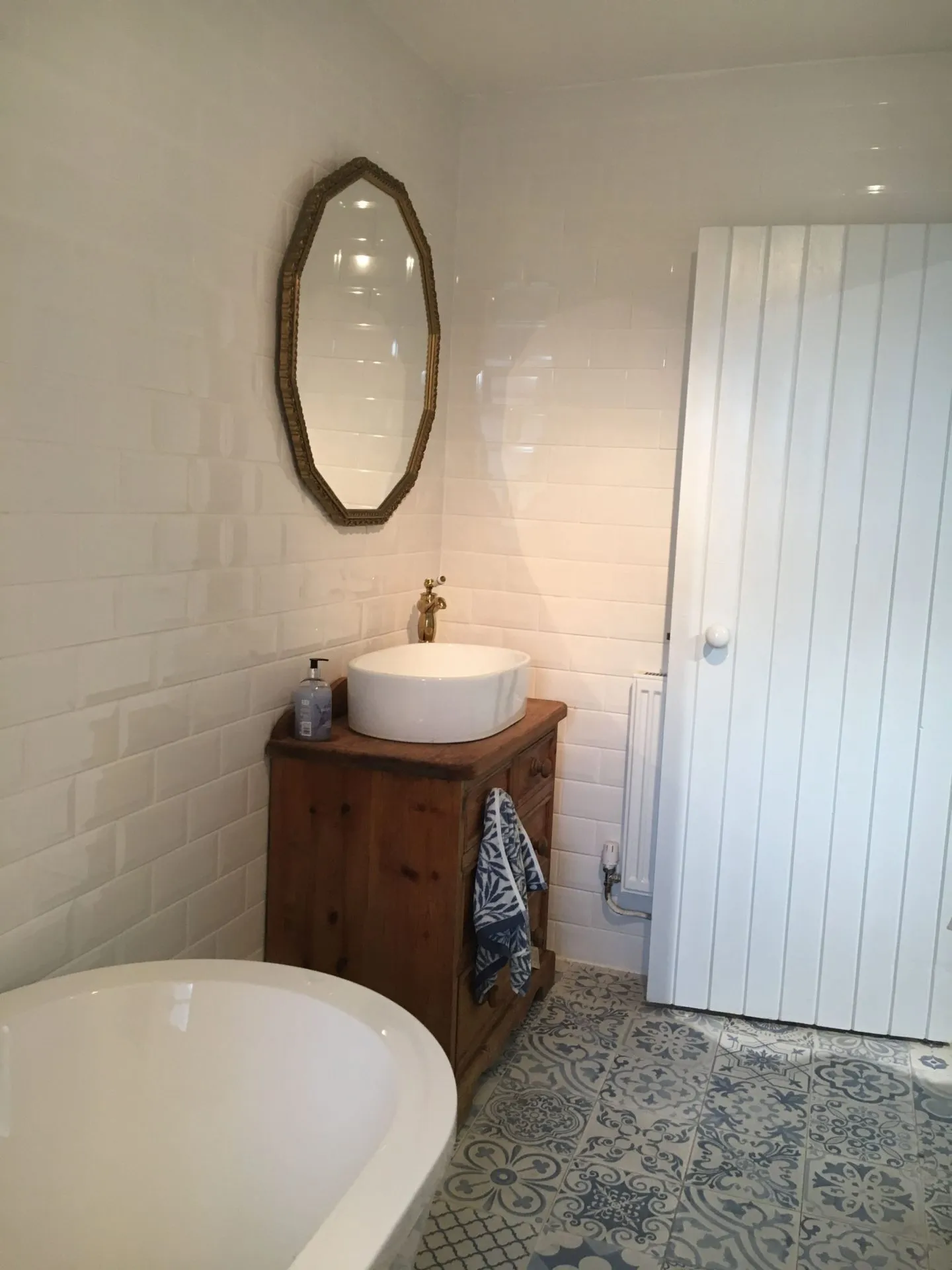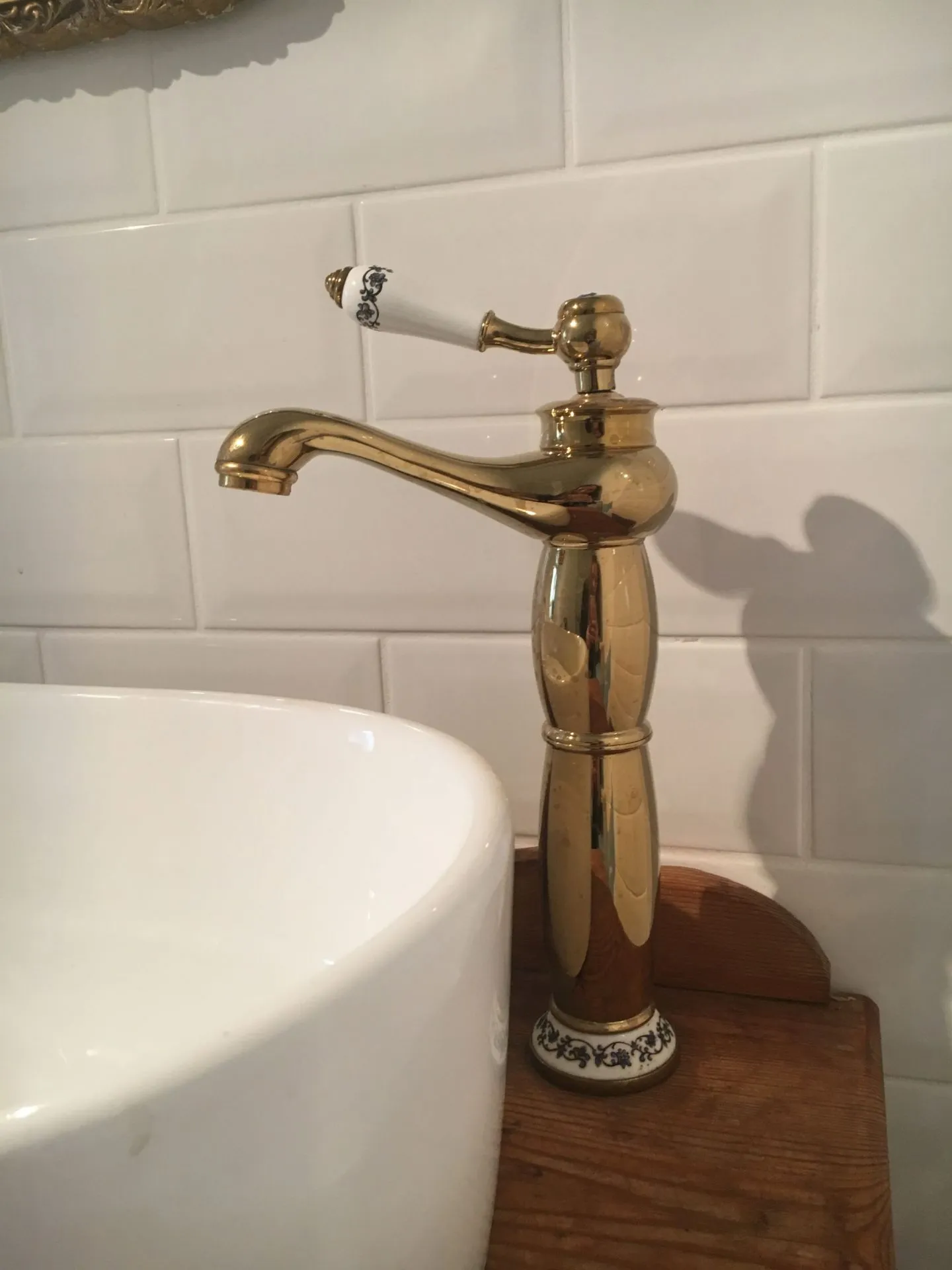 What do you think or my blue and white bathroom makeover? I will try and get a photographer in to take some better pictures once the last bits are finished, but I'm very happy with how it turned out in the end!
Floor Tiles: Tile Mountain
Bath tub, toilet and sink bowl: Victoria Plumb
Towel stand, chest of drawers: eBay (pre owned)
Mirror: Local Auction
Morris & Co Willow Guest Towels: House of Fraser