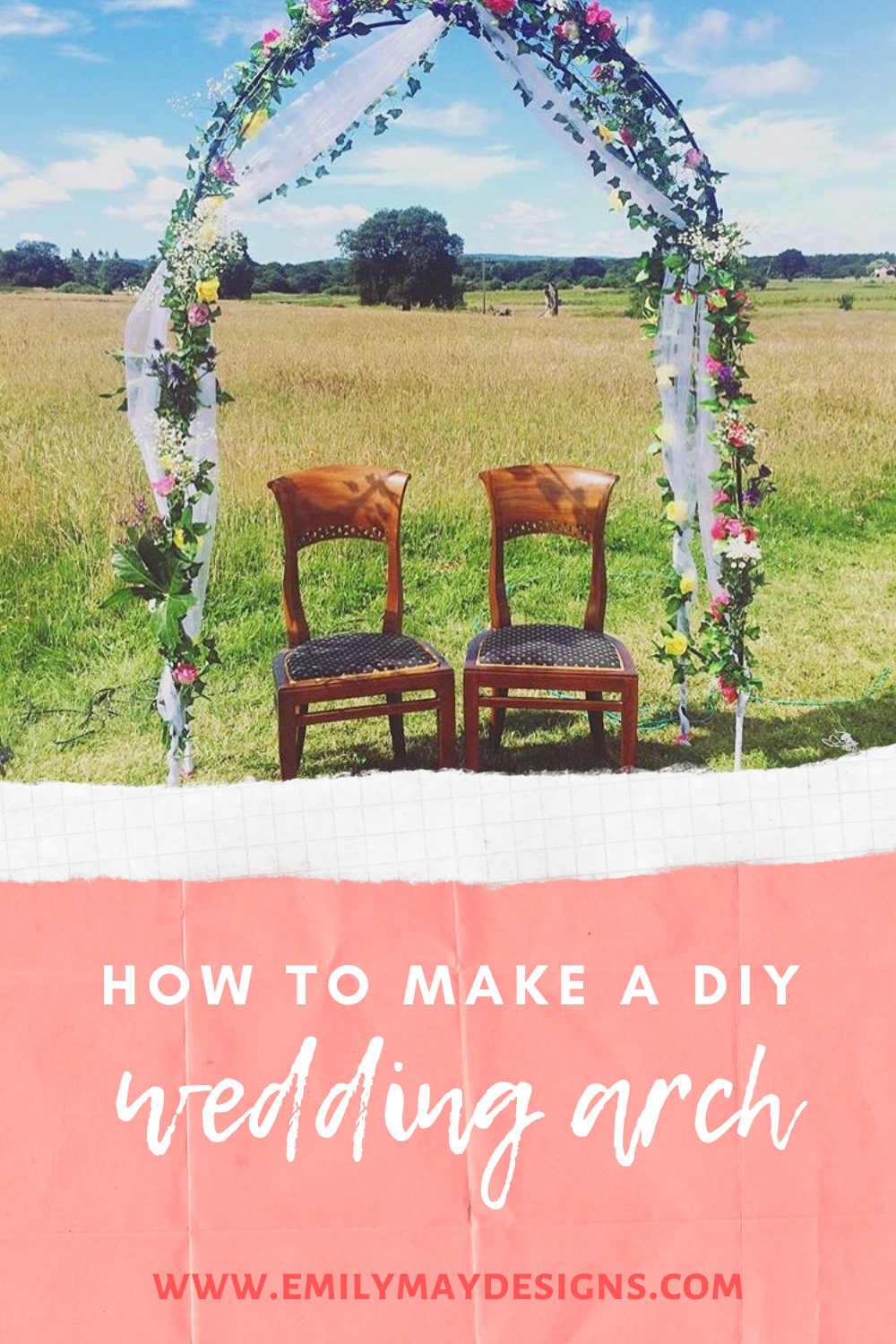 Last Summer my best friend got married, and it was amazing! I helped her plan the decor for the day, and as she had decided to hold the ceremony outside. We have always loved a good DIY project, so decided to create a DIY flower arch for her and her groom to be to sit under during the ceremony!
It turned out to be surprisingly easy (and FUN) to make- so I thought I would share the process and materials with you, incase you want to give it a try for your own DIY Wedding!
How to make a DIY wedding arch – Things you will need:
Artificial Flowers – I also love these ones- there are so many to choose from!
Real Flowers- We used all the leftovers after we had created the table centrepieces.
Step 1:
Build your Garden arch. They are really easy to build, but as they are quite light weight they can blow over if it's windy, s we secured ours with a few tent pegs and some string!
Step 2:
Wrap the arch in the leaves, secure in place with floristry wire. Ensure as much of the arch is covered as possible
Step 3:
Here's the fun part- start adding your flowers! Add the artificial flowers evenly all over the arch, securing with floristry wire, and if you have any fresh flowers, you can add them too (if you are adding real flowers, it's best to do this on the day of the wedding so the flowers don't wilt)
Step 4:
Lightly weave the organza material throughout the arch. I would recommend starting in the middle at the top for this, to ensure both sides look even.
Annnnndd…. That's it! You now have a beautiful DIY wedding arch for your big day- enjoy! If you do make one of these yourself I would absolutely LOVE to see pictures, tag me on instagram @emilymay_designs or email me at [email protected]