In this article, I'm sharing some easy tips and tricks on how to make your house smell like a hotel!
The smell of your home is one of the first things guests will notice, and thankfully, making your home smell good is relatively easy.
Because you spend so much time in your home, you stop noticing how it smells in the same way a visitor does. So although it might smell perfectly fine to you, it might not smell so good to your guests.
Let The Fresh Air In
This first step to making your home smell fresh is to open up all the windows and let in some fresh air.
Even if it's cold outside, you can still crack open the windows for a few minutes to let the air circulate.
Airing out your home is one of the first things you should do if you want the air to smell fresher.
Tidy, Vacuum, and Dust
This may seem kind of obvious, but if you want your home to smell good, you need to keep it clean!
That means regular vacuuming, dusting and tidying up.
I know it's not the most fun task in the world, but it's essential if you want your home to smell fresh. Having lots of clutter creates places for dust to gather, and without regular vacuuming your air will start to smell dusty.
Sprinkle Bicarbonate of Soda on Your Carpets and Furniture Before Vacuuming
Bicarbonate of soda is a wonderful, magical ingredient for cleaning your home! It quickly absorbs dirt and smells without leaving any scent of its own, so use it on your carpet before vacuuming to get it extra fresh and clean.
Simply sprinkle it onto your carpets or rugs, leave it to sit for half an hour or longer to absorb the smell, then vacuum it up.
Use Room Sprays
Room sprays are the perfect way to add a touch of fragrance to your home without being overwhelming. The reason I love room sprays so much is because you have complete control over the intensity of the smell, unlike candles and wax melts which can quickly fill an entire home.
Simply spritz it around the your space, and voila!
I have two room sprays I have been using on a regular basis.
The first is the Real Luxury Room Mist by Neom Organics. This room spray is both relaxing and indulgent—it honestly makes you feel like you're in a hotel spa!! It uses 100% natural fragrances, including Lavender, Jasmine, and Brazilian Rosewood.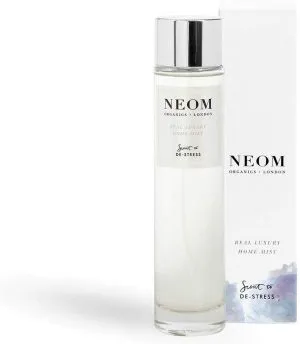 Another favourite of mine is the Mio Liquid Yoga space spray. I LOVE this scent! It's calming and uplifting, with a slight minty smell to it which makes it smell really pure and clean. Like the Neom spray, the Mio Liquid Yoga spray only uses 100% natural fragrances.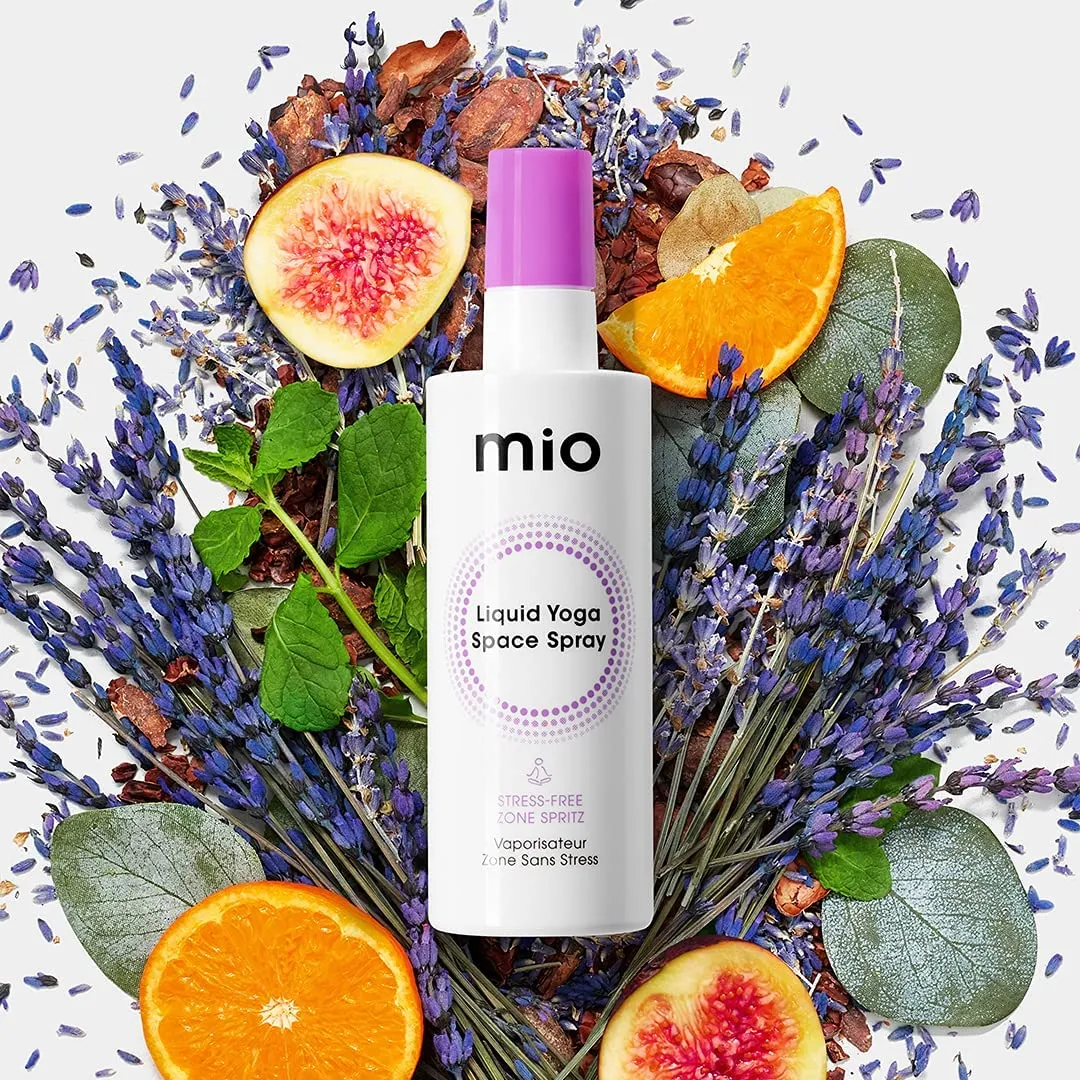 When we were having viewings for the sale of our house I sprayed it every day, and I'm not saying it was because of the scent…. but we sold our house in three days!
Use Essential Oils
Essential oils are one of my favorite ways to make my home smell good because they're natural, and there are so many wonderful scents to choose from. Hotels tend to use fresh scents like cirtus, or light floral scents.
Essential oil diffusers are a great way to gently scent the air with your favourite essential oil.
Buy a Scented Candle
Scented candles are another easy way to make your home smell nice. You can choose from a wide range of scents, so there's sure to be one that you love. Just pop one in the room you want to scent, and enjoy the lovely fragrance.
It's important to choose your scented candles carefully—not all candles are created equal! Look for candles that use plant-based waxes like soy or coconut wax, and make sure they are Paraben-free, Phthalate-free, and Paraffin-free.
My favourite scanted candle at the moment is First Light by SwoonWorthy Scents. It smells like a warm sunny Sunday morning, and I can't get enough of it. I like to burn it for an hour or so before I'm expecting guests to fill my home with this gorgeous scent!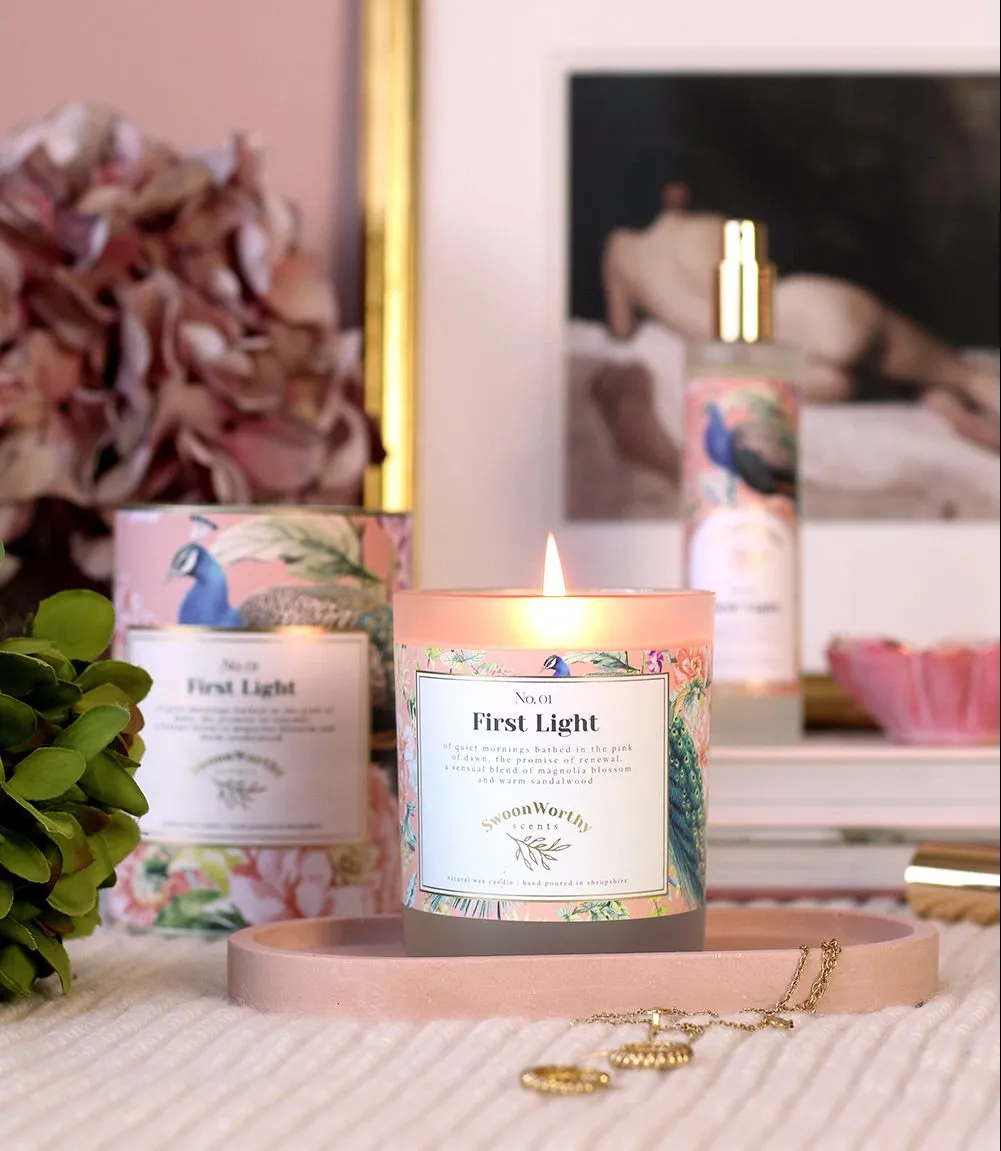 Image credit: Swoonworthy Scents
Put Fresh Flowers in Every Room
Fresh flowers are a beautiful way to add some fragrance to your home, and they also look lovely! Fresh flowers don't have to be expensive either. If you have a garden or outside space, you can grow fresh flowers to cut in the summer. If not, then your local supermarket is a great place to buy affordable flowers.
Remember to choose pet-friendly flowers—some flowers can be dangerous if pets eat them!
Try a Reed Diffuser
If you find scented candles overwhelming, you might want to consider using a reed diffuser.
Reed diffusers will subtly scent your home without being too overpowering. The fragrance is released gently into the air throughout the day.
Neom Organics also do reed diffusers. As well as the 'Real Luxury' scent I mentioned above, they also do a wonderful scent called 'Happiness'.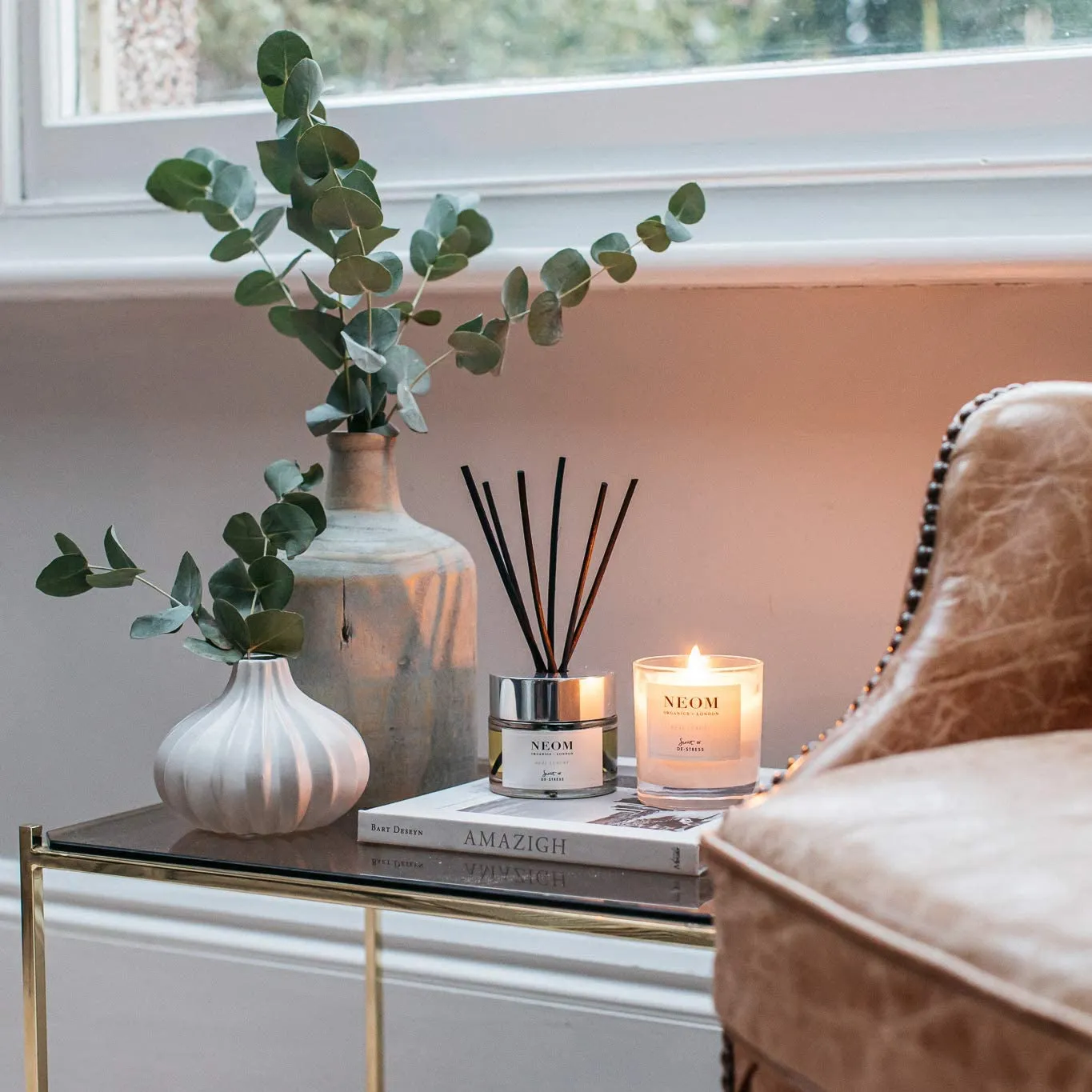 How to Make Your House Smell Like a Hotel
Now that you know how to make your house smell like a hotel, you will want to host guests all the time!
All being said, one of the key ways to keep you home smelling fresh is to make sure you have a flow of fresh air, the air can quickly smell musty when the air can't circulate properly. Even if you are using a candle or room spray, make sure you open your windows for 10 minutes to let fresh clean air into your home first.
What's your favourite way to keep your house smelling amazing?