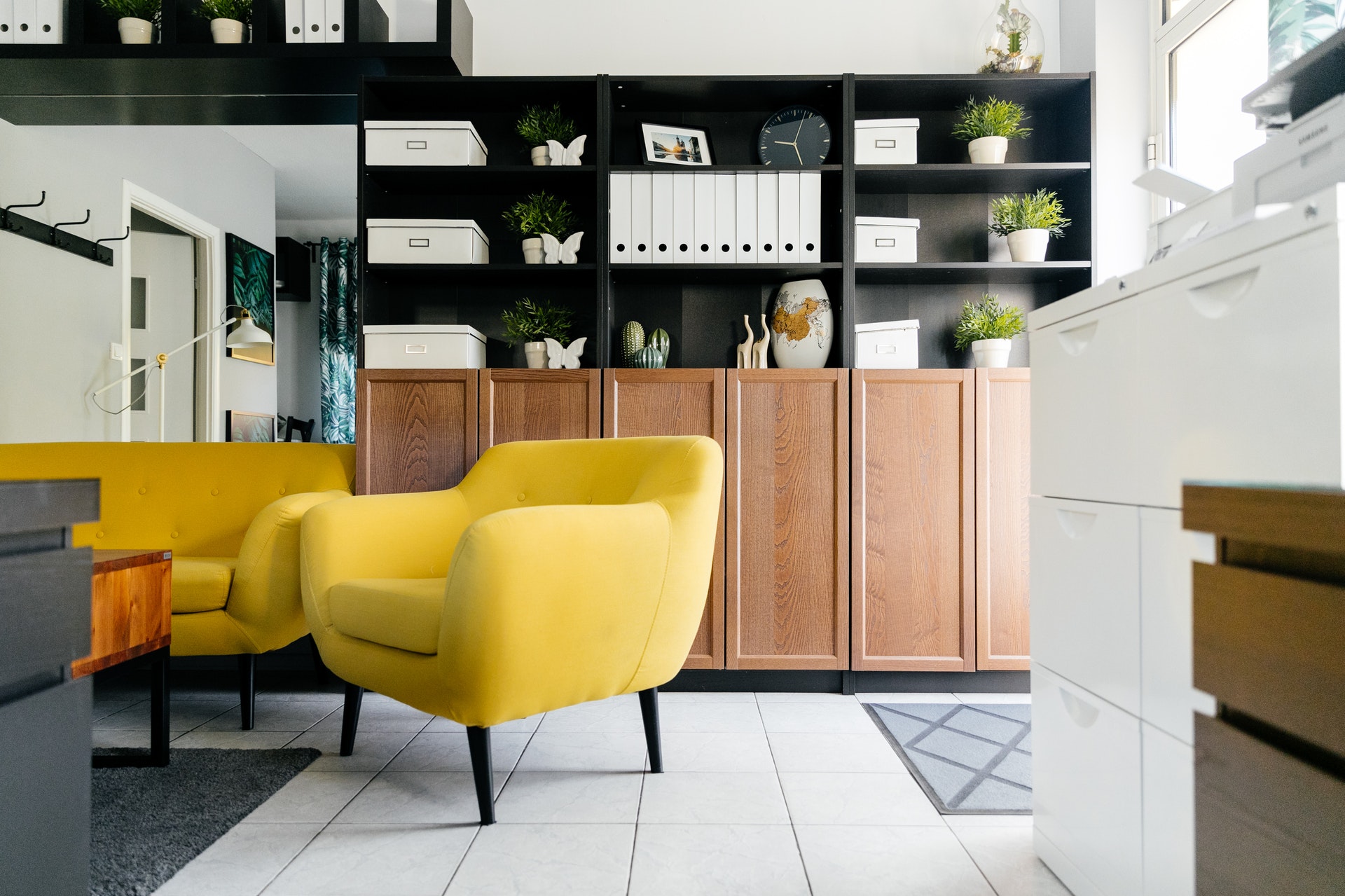 Today we're going to be exploring how you can use the Pantone colours of the year 2021 in your home. 
Creating the right balance in your home is crucial. In the world we now live in, so many of us are searching for the right balance between work and life at home. Balance is also vital when it comes to design. For most of us, our interior design is a mix of styles and influences rather than one continuous design philosophy through every room in our home. 
For 2021 Pantone have announced that their colour of the year will not just be one colour, but two. When choosing two colours to go together, they must be able to balance. With Ultimate Gray, a stylish and elegant grey, and Illuminating, a bright and vibrant yellow, Pantone has given us two contrasting colours that balance and complement each other brilliantly. Leatrice Eiseman, Executive Director of The Colour Institute, described the combination as "practical and rock solid but at the same time warming and optimistic". 
Isn't this what so many of us want our homes to be?
We need that practicality to help us get through busy everyday life, but also, we want a warming and enjoyable environment where we enjoy spending time. With this in mind, we wanted to take a look at some different ways you can incorporate the colours of the year into your home. 
Accessories 
It may well be the significant items that often get the most attention when it comes to interior design, such as the style, placement, material and colour of your sofa. Still, in reality, it's the small things that make the difference.
Choosing the right accessories to go around your home can help show your personality. With these two colours, you can really get creative with the accessories you choose. If you want to go big and bold, you could get a striking yellow and grey geometric rug, or if you're looking for a more minimalist choice, then it's hard to look past an elegant grey vase and some stunning yellow flowers. 
Bedding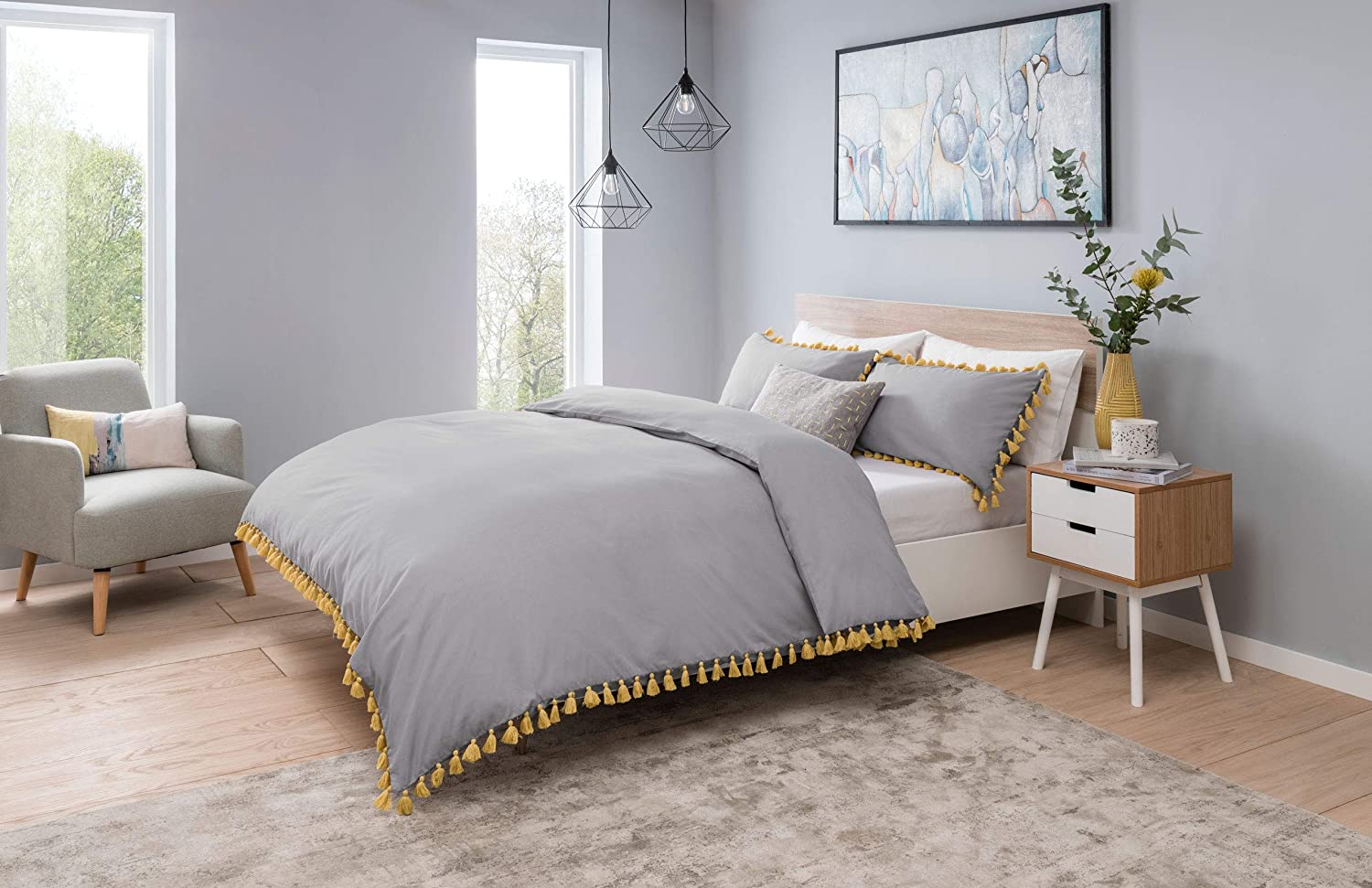 A simple way to incorporate the Pantone colours of the year 2021 into your bedroom is with bedding. Yellow and grey bedding the perfect way to add colour to your room as it is easy to change as your tastes and trends change through the seasons.
When it comes to our bedding, many of us prefer to stick to a relatively restricted colour palette. White is a classic for a reason, so if you're set on keeping your bedding white, why not experiment with smaller elements. Pillowcases and cushions are a fantastic way of bringing new colours into your bedroom, and the combination of grey and yellow can look great with white or other base bedding colours such as blue.
You can also use throws across the foot of your bed to help bring these colours into your home. You can find some fantastic yellow and grey throws online. 
The Pantone Colours of the Year 2021 in Flooring 
The flooring in your home can often get overlooked when it comes to interior design, but it plays a vital role. Having flooring which looks fantastic while remaining practical is critical. Luxury vinyl tile flooring offers a great combination of design and practicality, and with this year's colour of the year combination, you can achieve some great results. Grey is a really versatile colour for your flooring, as it can look great in any room in your home, and because it is neutral, it can match with almost any furniture you already have.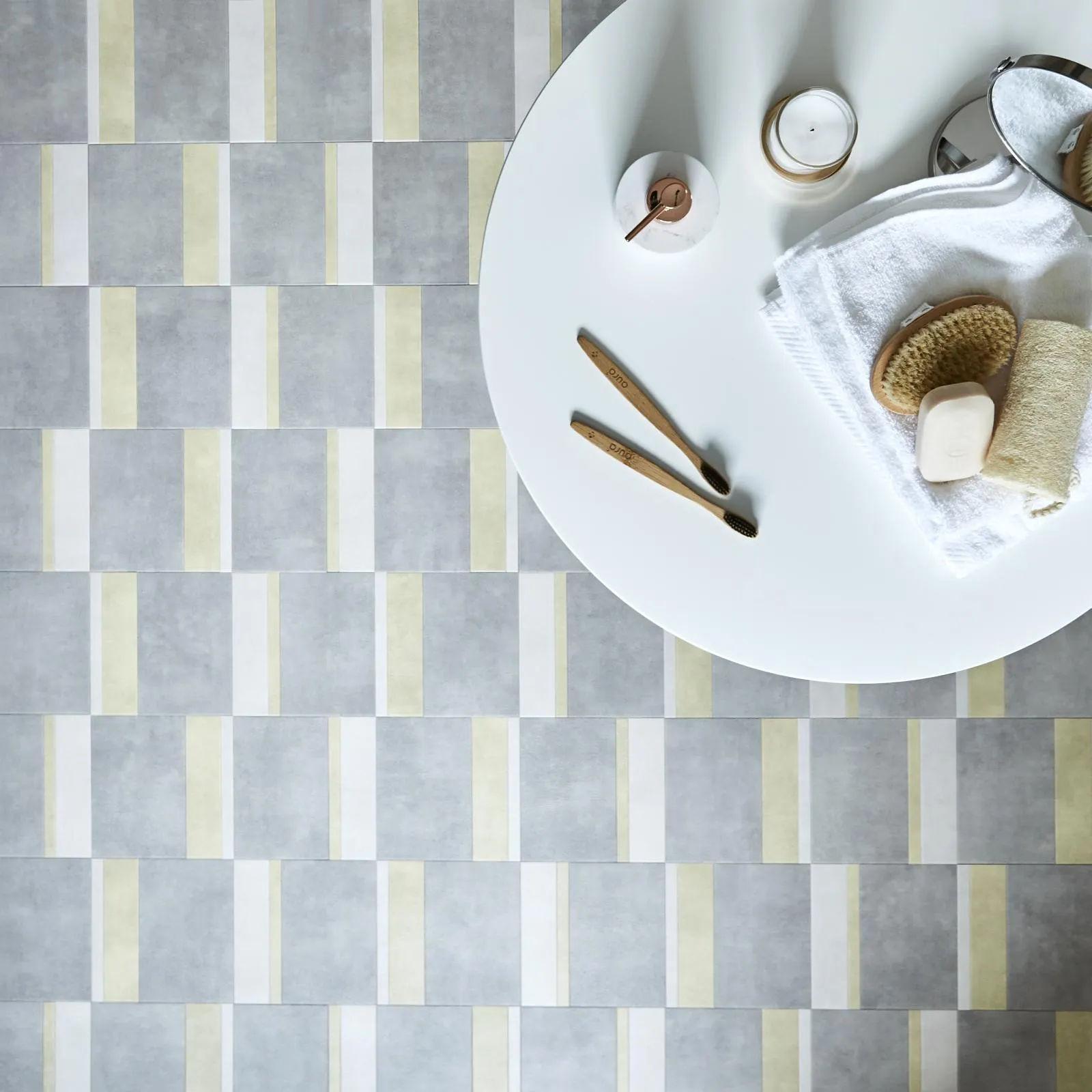 Image credit – Amtico – DC398 The Mode
The key element when it comes to vinyl, ceramic or wood flooring is choosing the correct laying pattern, as this can have a significant impact on the way your floor looks. If you love the colour combination of the grey and yellow from Pantone this year, it could work really well for your bathroom flooring, with a mainly grey vinyl tile floor with occasional yellow accent tiles. 
Statement walls 
While the thought of yellow walls may worry some people, bear with us. Statement walls are a brilliant way of injecting some colour or pattern into a room.
The key with statement walls is choosing the right place for them.
Some walls which are smaller can work better for bold colours such as yellow. If, however, you're not so keen on a bright yellow wall and would rather opt for the Pantone Ultimate Grey, it can still work well. Adding some yellow art to your walls can also work really well, and you get to add another great feature to your room in the form of some bright and vibrant artwork.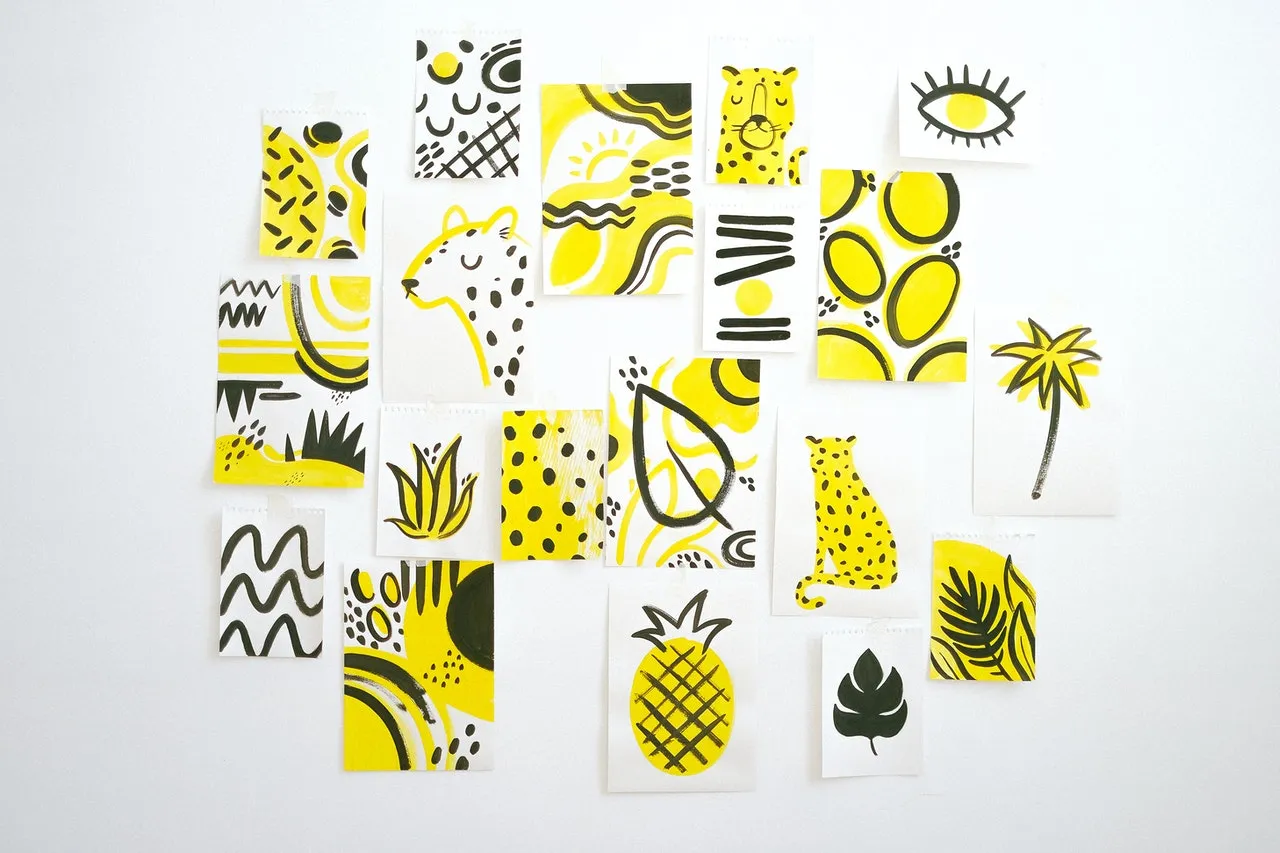 Image source – Pexels 
However you chose to bring these two colours into your home, as long as you think about it carefully, they can really help lift a room and enhance your interior design style.
The Pantone colour of the year often plays a prominent role in influencing design choices, particularly for accessories, for the year to come. With that in mind, if this year's two colours are ones you like and could see in your home, take the time to have a search around, and hopefully, the ideas above can help you incorporate them into your home and result in some fantastic designs.