It's been a while, but I'm finally getting around to sharing some of the newer projects I've been working on. This bedroom was previously a magnolia box before I decided it needed some life injecting into it with one of my favourite Farrow and Ball colours: Sulking Room Pink. This fun Sulking Room Pink bedroom feels warm and welcoming, with a range of colours and patterns throughout the space to keep it from feeling too 'pink'.
Let me give you a tour.
Sulking Room Pink Bedroom Tour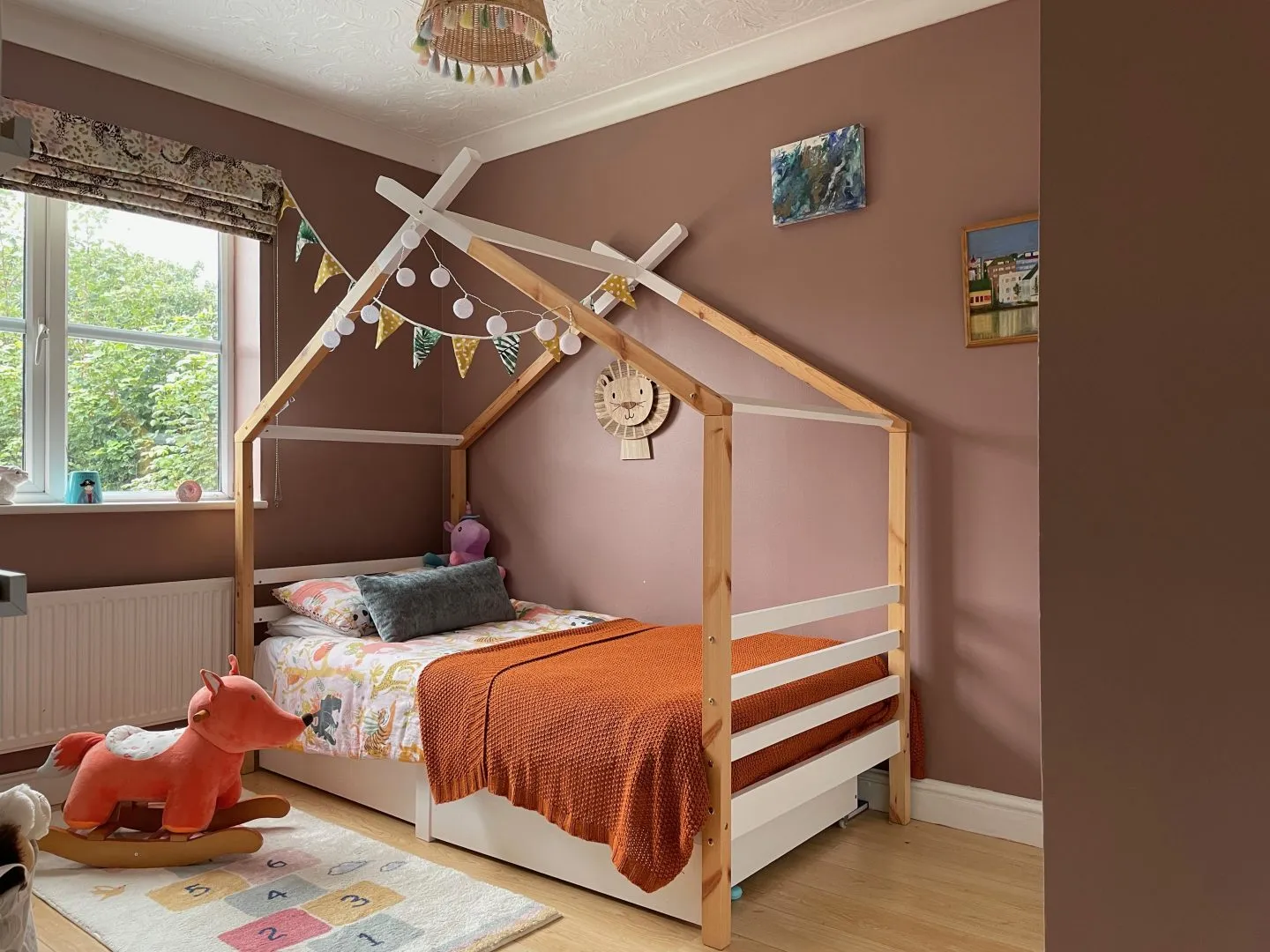 Let's start with the walls. Obviously from the title of this blog post you already know that I chose Farrow and Ball's Sulking Room Pink for the walls in this room. And I'm super pleased with the choice! Before I settled on Sulking Room Pink, I had decided to try some of Lick Paint's colours, which unfortunately didn't turn out too well (read my Lick Paint review for the lowdown on that).
Anyway…
I was initially thinking of using a lighter pink colour like Middleton Pink, but its cooler tones wouldn't have worked well in such a small space.
It turned out that Sulking Room Pink was actually the PERFECT colour for this room. Despite the shade of pink being fairly dark, the rich colour actually seems to make the room look much bigger. It also makes the room feel super cosy and welcoming, I'll definitely be looking at using this colour again in other smaller spaces.
Rather than going for traditional bookshelves, I decided to use these picture ledges which allow the cover of the books to face forwards. This is the perfect children's book storage idea for younger children who can easily spot their favourite books by the cover.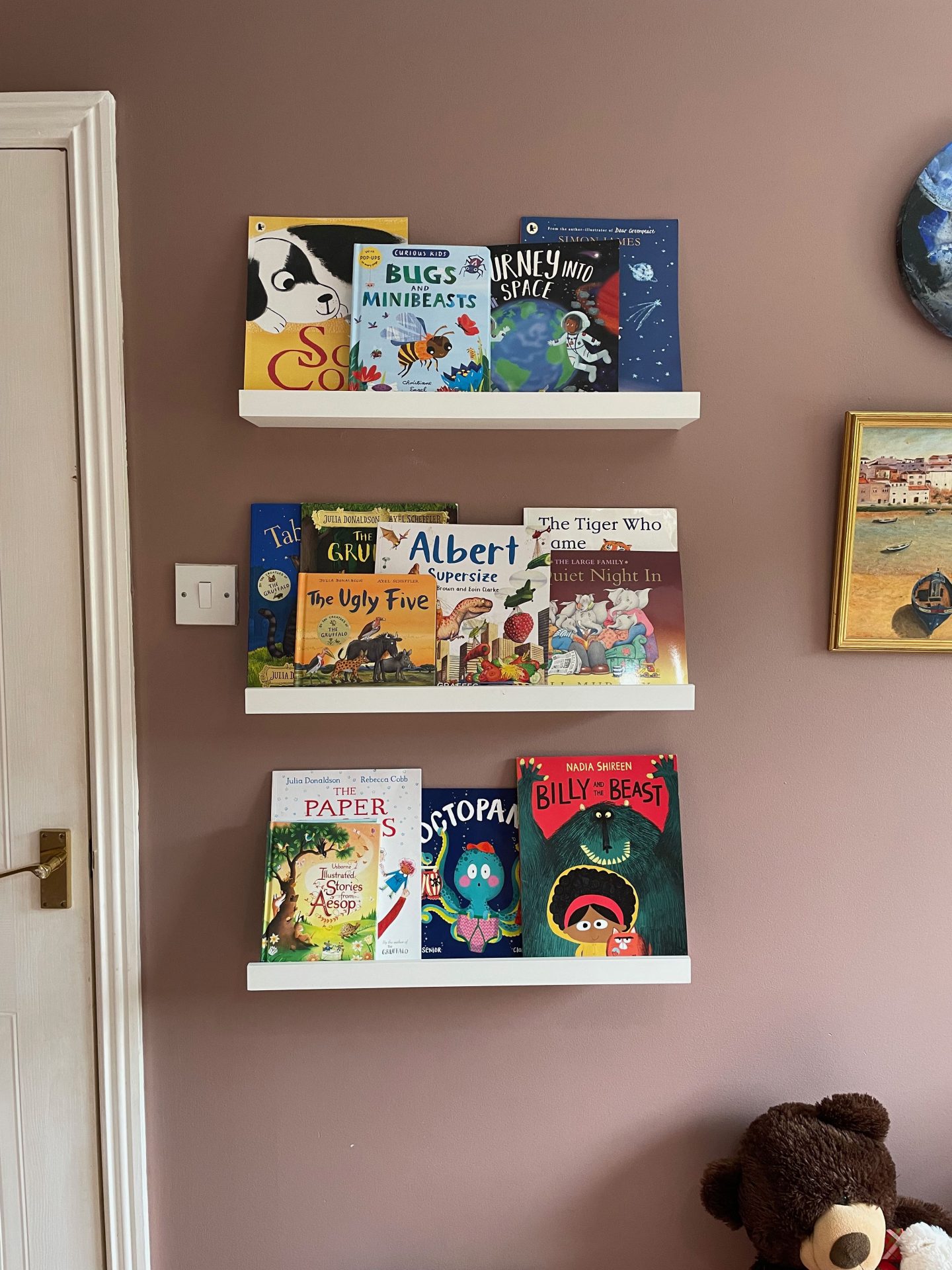 The hopscotch rug is another item that I love for this room. It's super soft and is a great way to incorporate numbers and physical activity into a child's bedroom.
Lighting and Accessories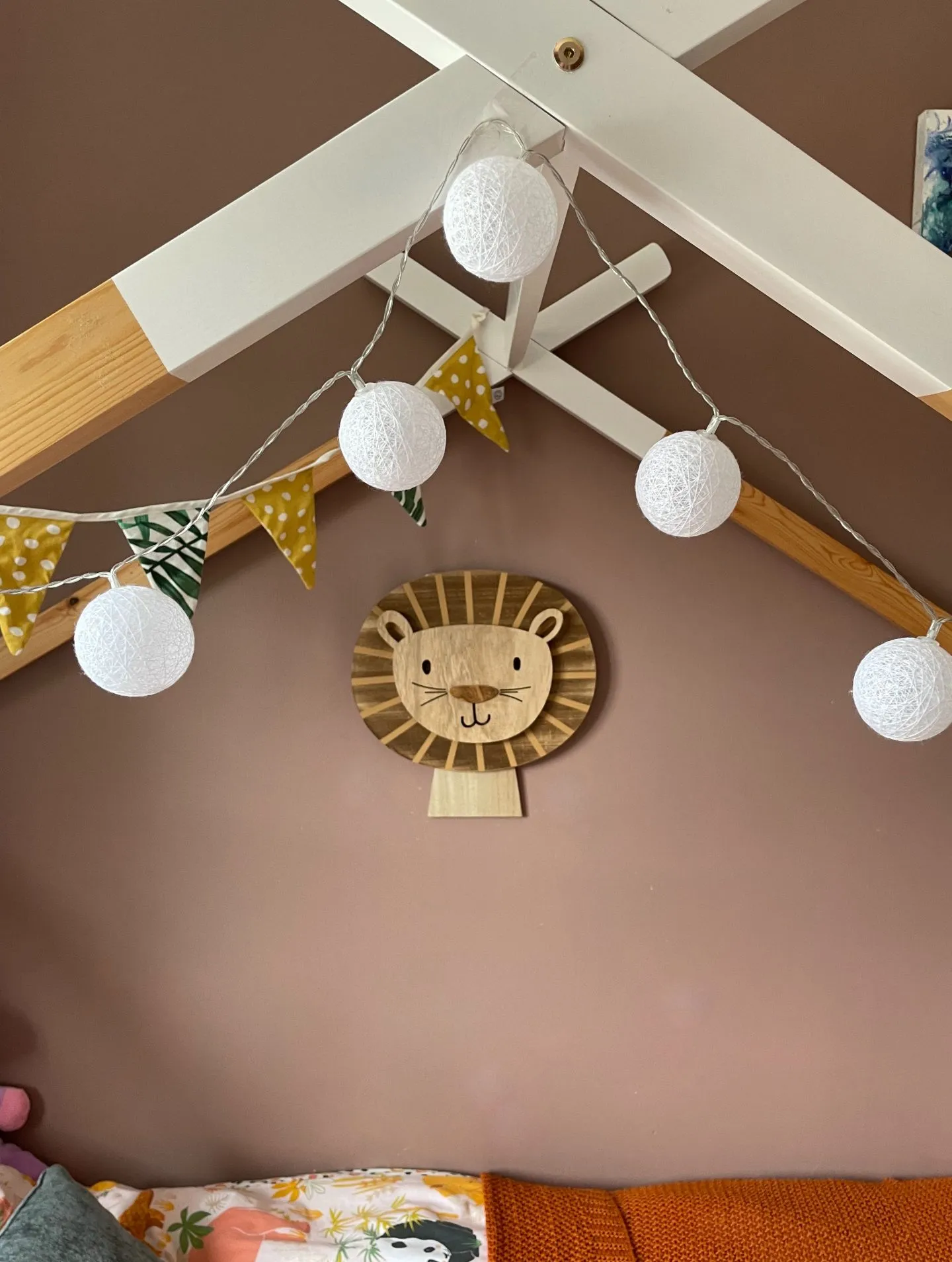 Both the cotton ball lights and the gorgeous lion wall light are from Lights4fun, who have an amazing range of children's wall lights available. Lighting is such a fun way to add personality to a kids bedroom, and these lights are all battery-operated, so there's nothing to plug in either.
The safari bunting is from Dunelm, and I love how it adds a bit of extra colour to the space, breaking up the pink walls and giving the room a fun festival vibe.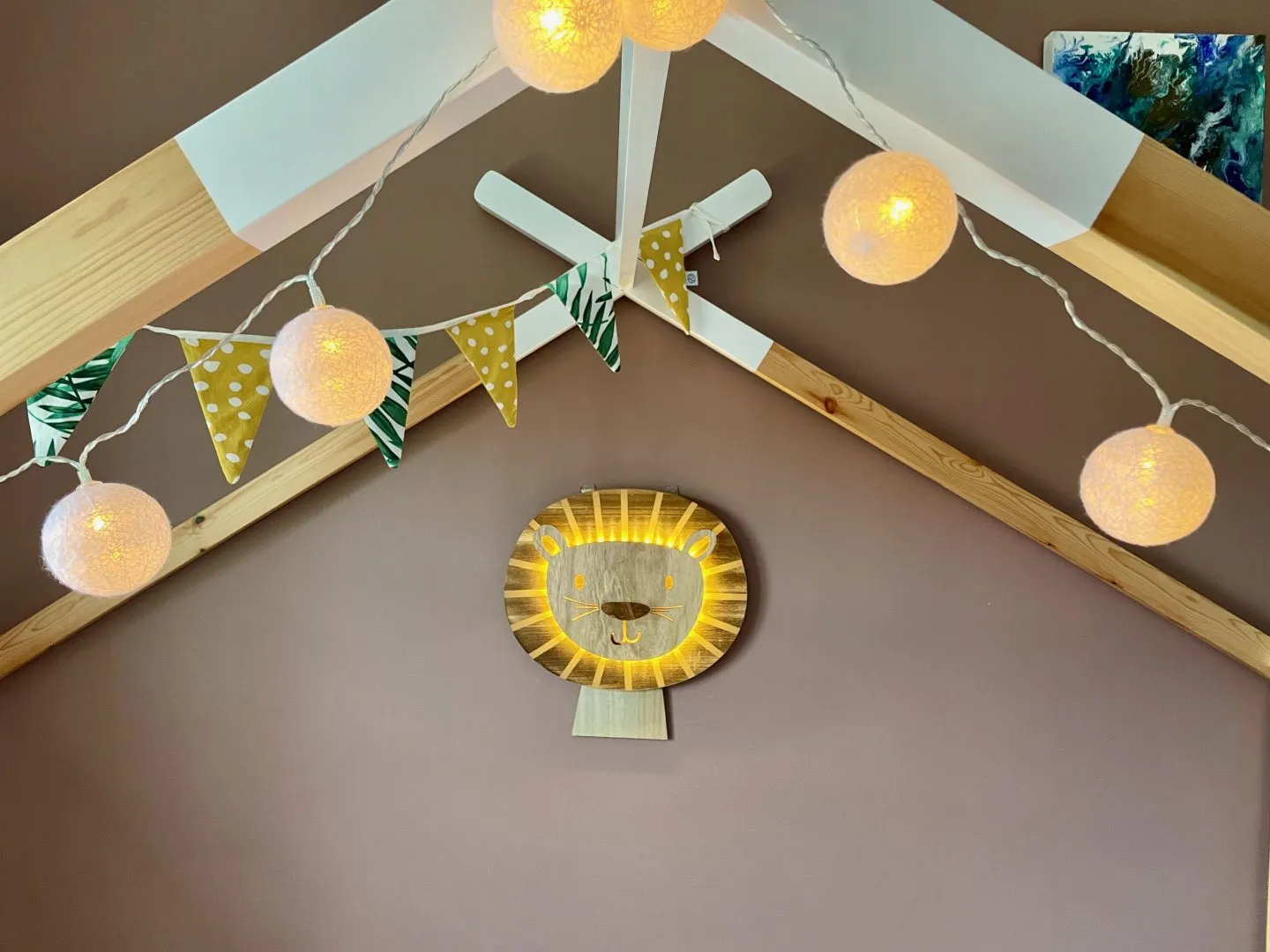 This super cute lampshade was another bargain from Dunelm. The quality is beautiful and it looks wonderful when the light is on! It's just perfect for this space.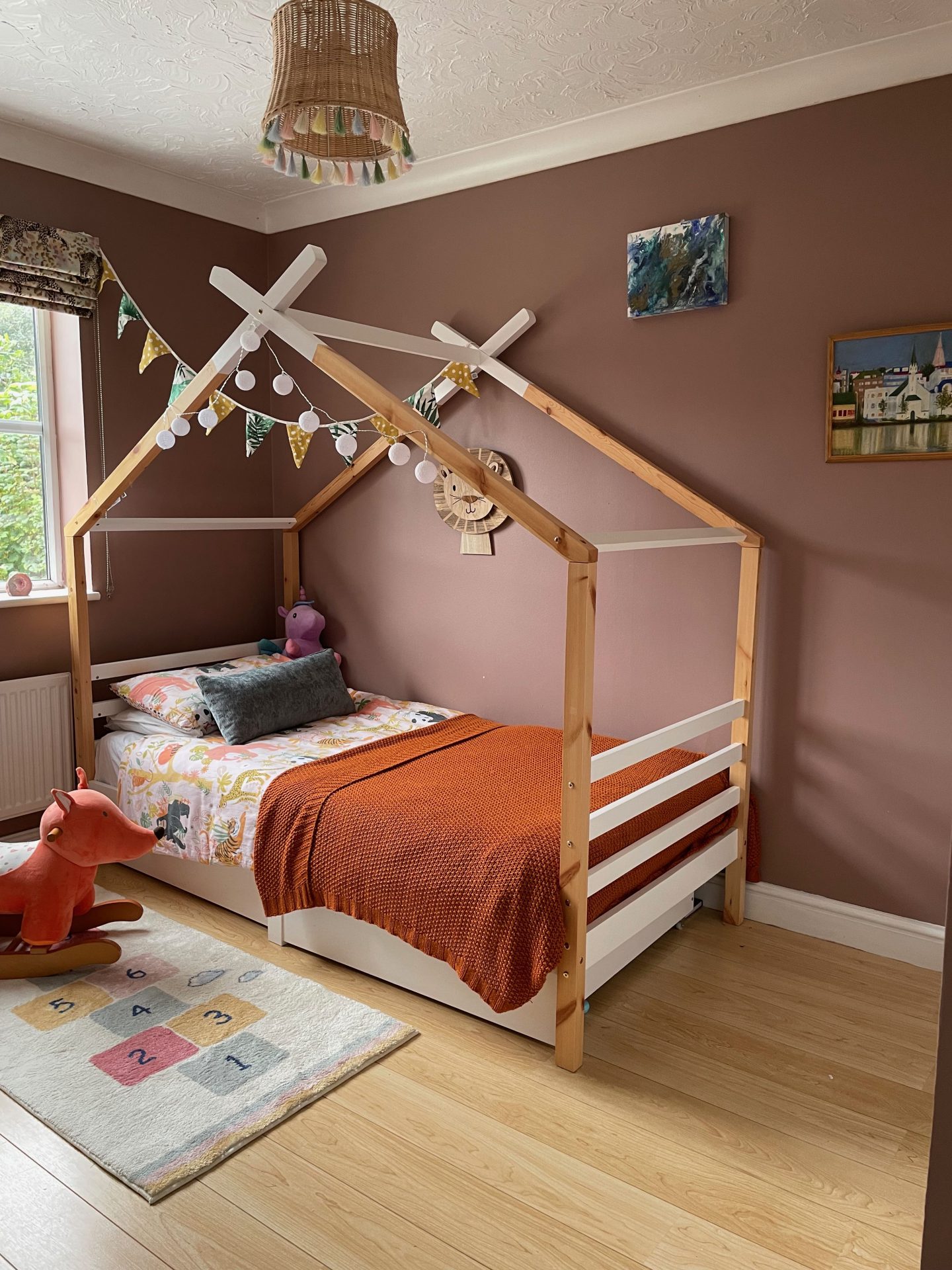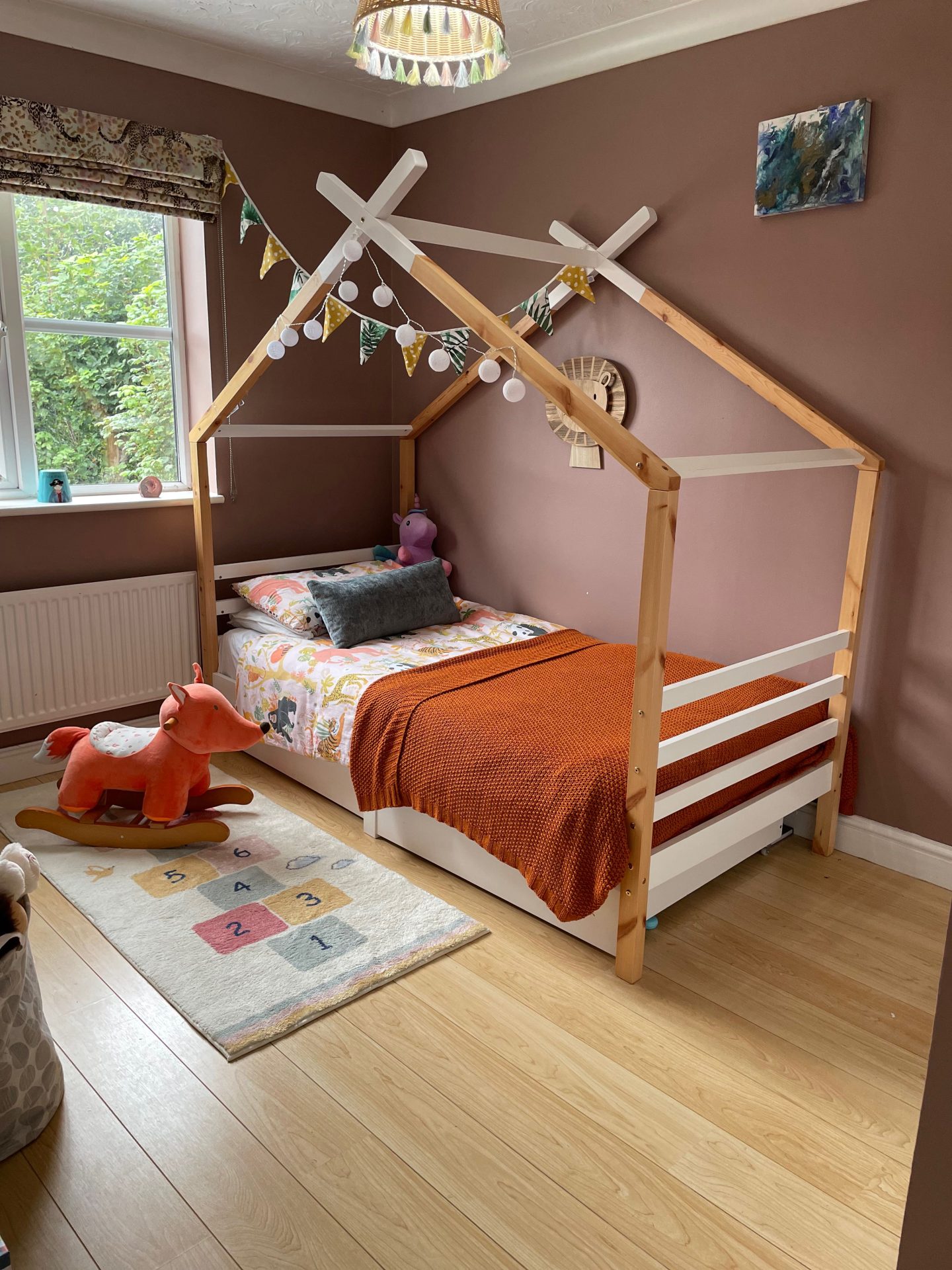 The Roman Blinds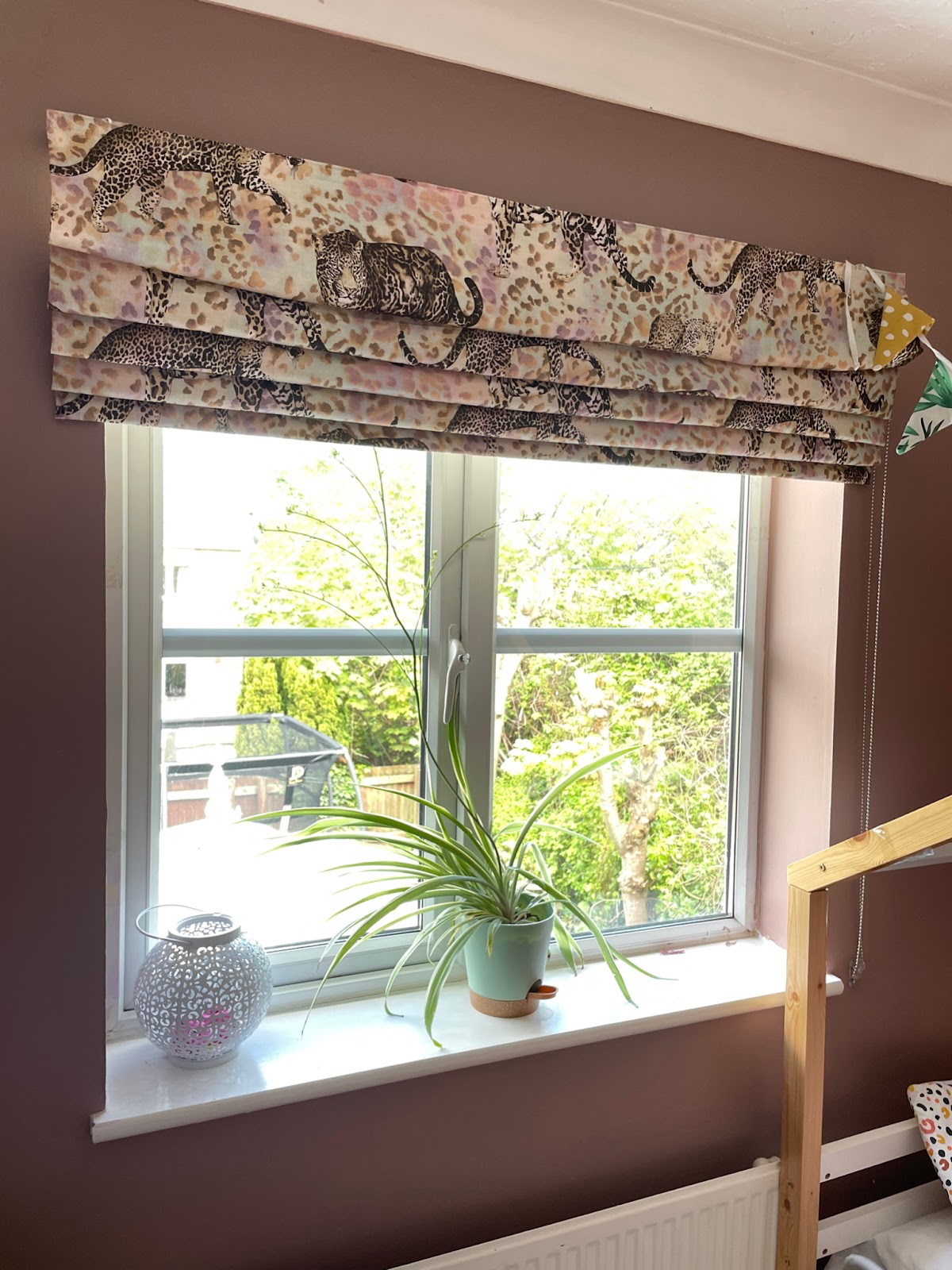 Trying to choose the perfect curtains to go with Sulking Room Pink walls was no easy feat. Initially, I was looking for something in a natural sandy beige colour, but when I found this leopard print Roman blind on 247Blinds I knew I had hit the jackpot.
The colours in the blind go PERFECTLY with the Sulking Room pink walls, and the leopard pattern adds a sense of fun and adventure to the space. See my 247 Blinds Review to view the roman blinds in more detail.
Artwork
For the artwork, I chose pictures with blue and green tones in, so that they would stand out against the Sulking Room Pink walls. I love how they really catch your eye against the dusty pink walls.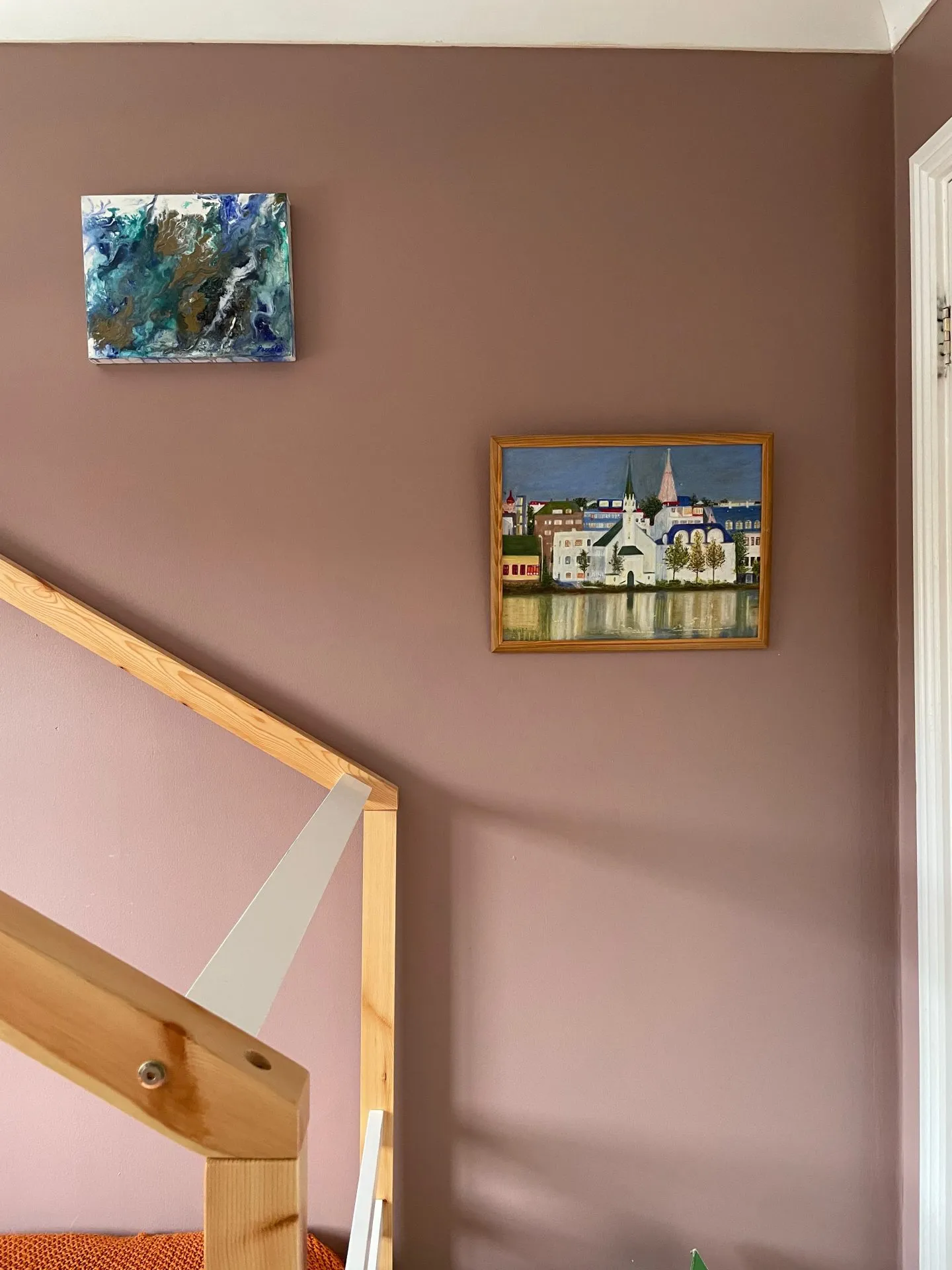 Let's Talk Paint Finishes
If you're a regular reader, you will already know that I'm a huge fan of Farrow and Ball paints. As this room was designed for a child, I opted for the Modern Emulsion finish. This finish has a very slight sheen to it, but it's super wipable so there's no need to worry about pen drawings or other marks on the wall, as it can simply be wiped off. (I've tested this – It's fantastic!)
You can order a free Farrow and Ball colour card here.