This is a collaborative article with Gozney Home Pizza Ovens – I hope you enjoy it!
If you've been sprucing up your outdoor space ready for a late Summer get-together with your friends or family, you have probably been thinking about ways to cook outside. Most people's first thought is to get a BBQ, but have you ever thought about getting an outdoor pizza oven?
I actually hadn't thought about it either, until Gozney got in touch to tell me about their home pizza ovens! I actually think it's a great idea to have a home pizza oven, and here's why…
Who doesn't love pizza?
EVERYONE has a BBQ – BBQ's are old news.
People will be excited to come and try it out.
Making your own pizzas is the perfect activity for children and adults alike.
Gozney are the creators of world class stone and fire ovens, and as well as providing stone ovens for the world's leading commercial kitchens, they also provide a range of home pizza ovens that you can have in your house and garden! Cool huh?
Let's take a look…
ROCCBOX – The Portable Pizza Oven
ROCCBOX is the worlds first portable wood and gas fired pizza oven. It heats up to 500ºC, and can cook the perfect thin crispy pizza in just 60 seconds, so there will be no waiting around with this oven. It works with both wood and gas fuel, so even if you are in a rush you can still cook the perfect pizza.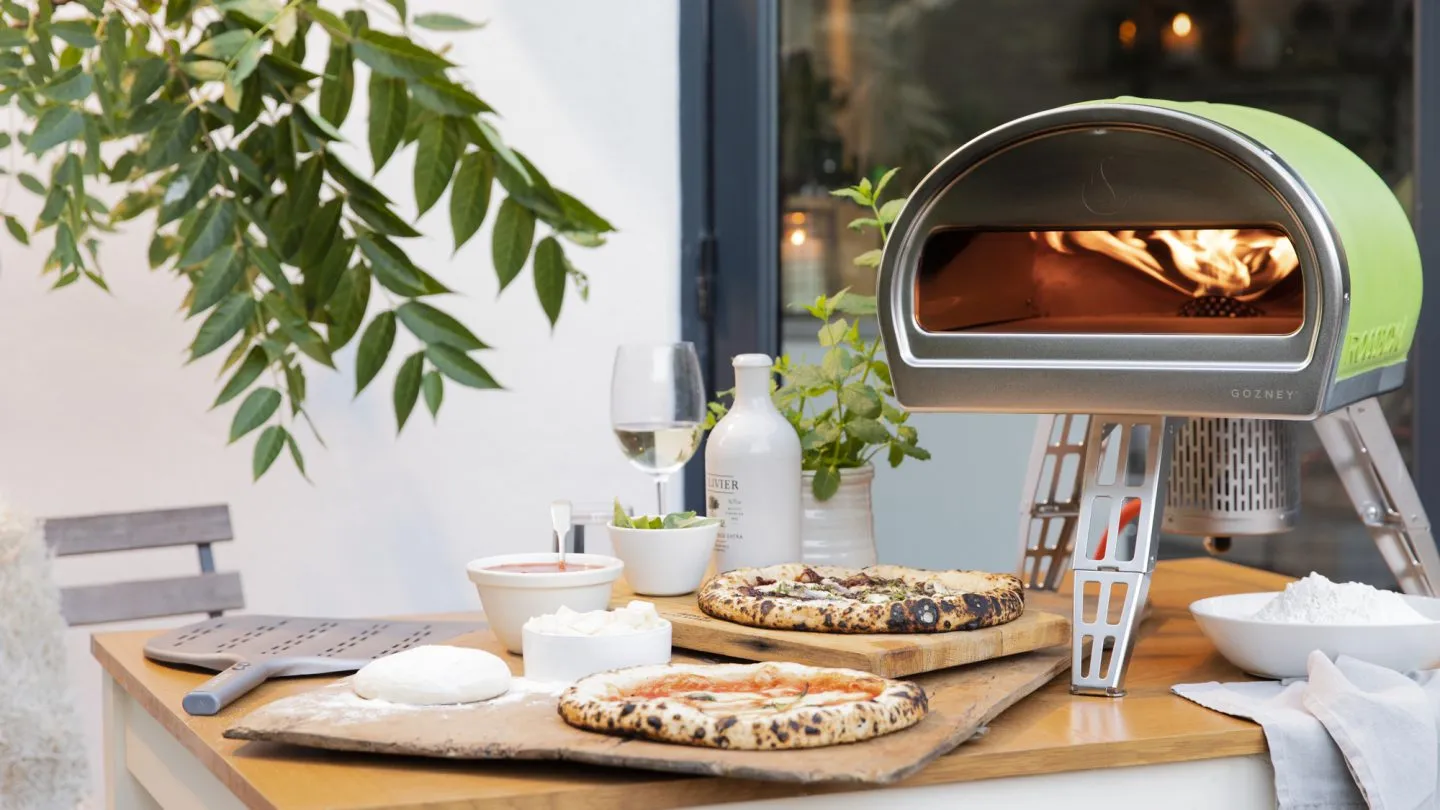 This oven really is portable, with retractable legs and detachable burners, so you can easily move it around your garden, or pop it in the car to take with you to the park, beach, or even to a friends house.
Black Edition – For Outdoor Kitchens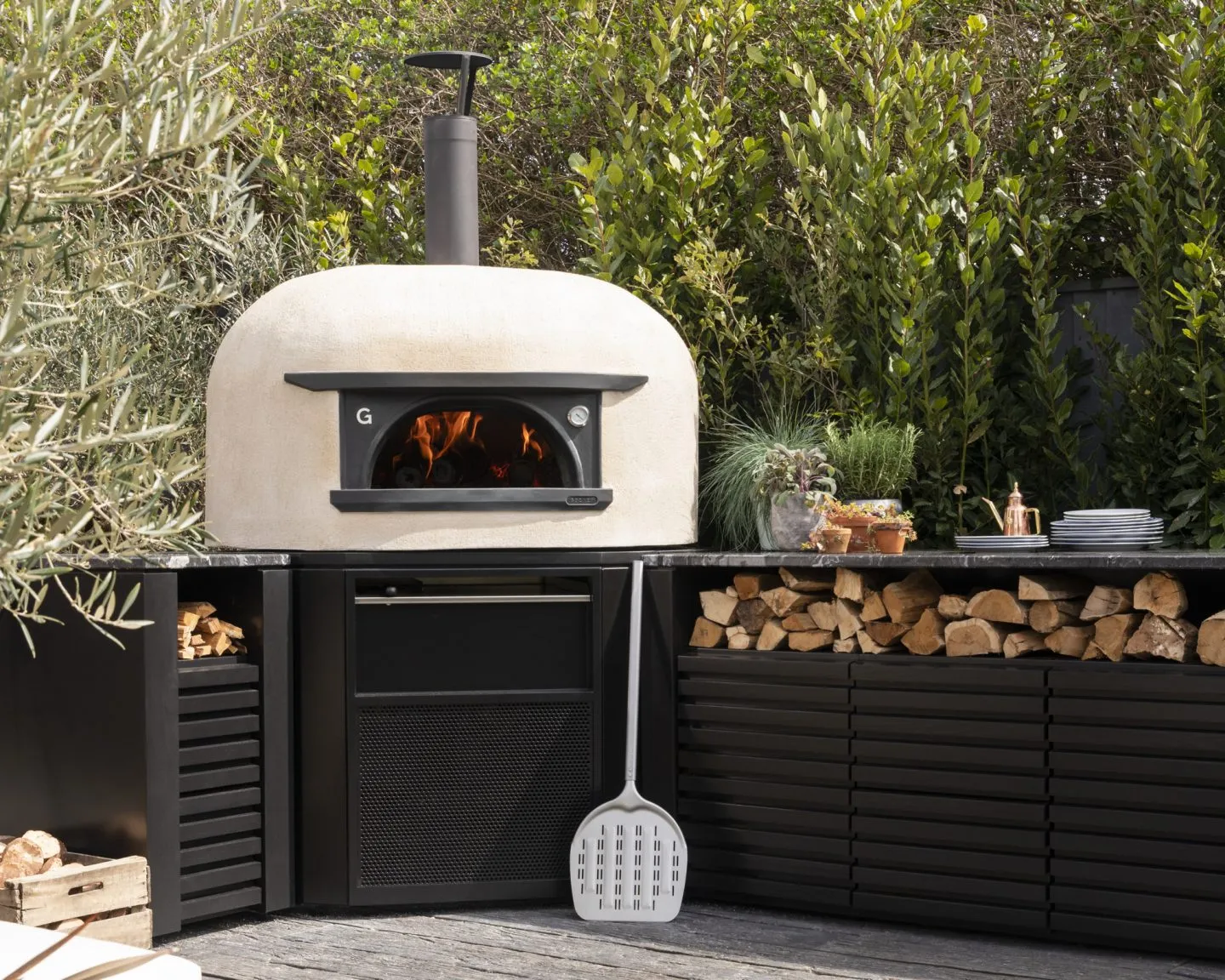 If you have a larger outdoor kitchen, then the Black Edition commercial grade oven is a real showpiece, with a large iron mouth where you can see the stone base and burning flame inside. It is available in both wood-fired and gas fuel. It is hand cast in the UK from Gozney Ceramix ™, and cooks at consistent temperatures so you know that whatever you are cooking will come out perfectly, regardless of whether it requires a low temperature for meat, or a high temperature for pizzas.
Stone Core for a Customised Pizza Oven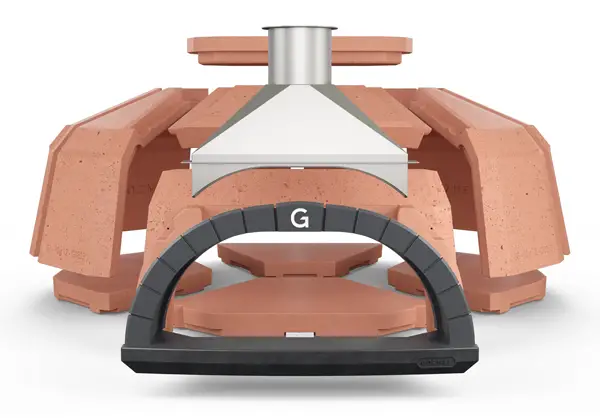 If you want to customise your pizza oven, then you have the option to purchase the stone core alone. The commercial grade core can be placed within any oven enclosure and is available in 4 different sizes. As with all Gozney ovens it is excellent at retaining heat, and can cook at a wide range of temperatures allowing you to cook a diverse range of different dishes.
If you're looking for something a little different for your outdoor space, then a Gozney home pizza oven is definitely worth considering. It brings something special to any occasion, and doubles up as a fun activity for everyone involved.
My personal favourite is the ROCCBOX, I love how portable it is! It would be perfect for taking away on camping trips, and with its wide range of temperatures you don't need to feel limited to just pizza, you can cook loads of other great recipes too!