Finally, Christmas is almost upon us. One of my favourite things about Christmas is putting up the Christmas tree and decorating our home! We may have to rethink the tree situation as we have two toddlers who LOVE playing with Christmas decorations, so if anyone has any ideas on how to toddler-proof a Christmas tree, I'm all ears. I spent all day yesterday searching the web for Christmas mantel decoration ideas, so today I thought I'd share some of my favourites with you.
Winter Wonderland Inspired Christmas Mantel Decor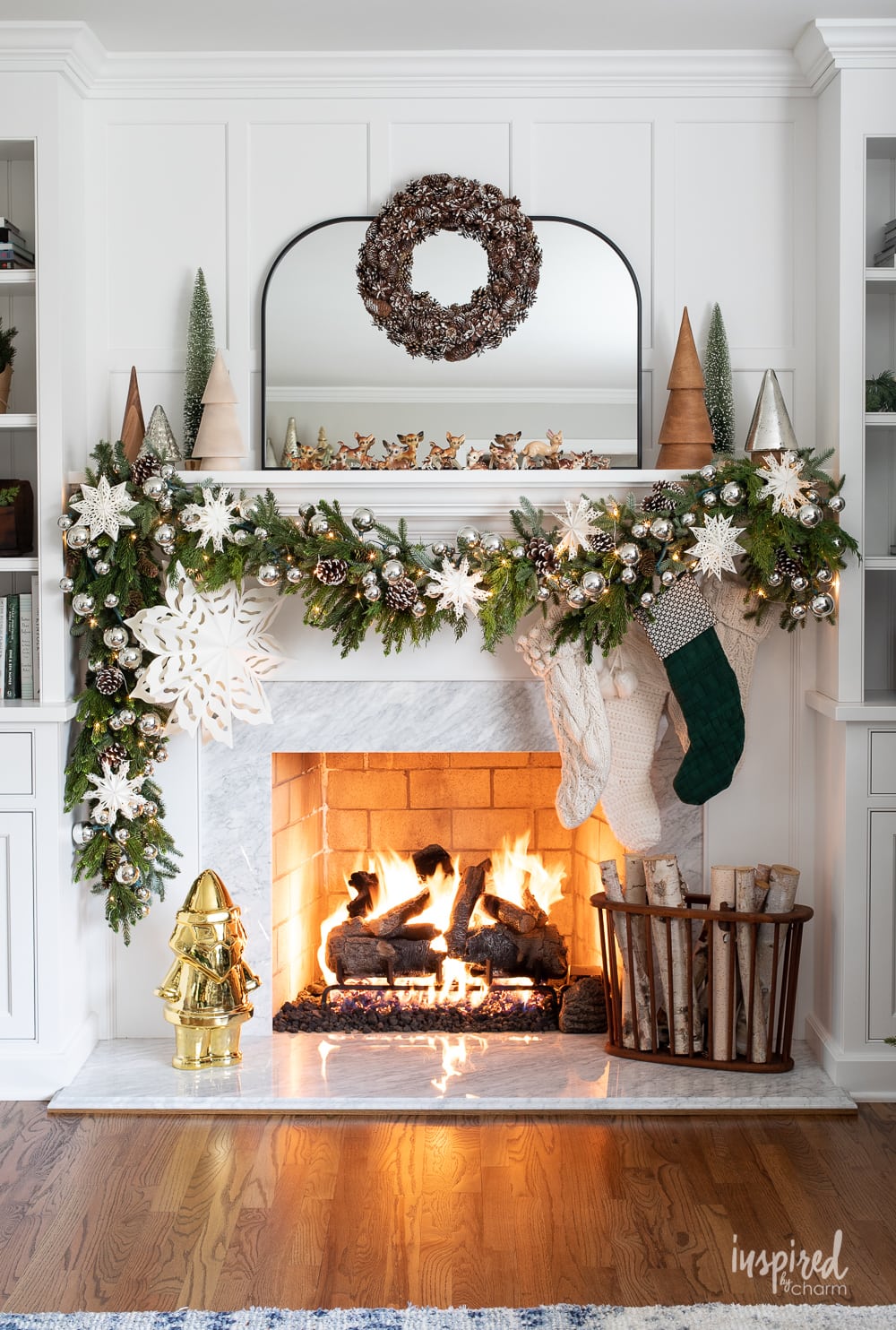 Winter Wonderland Christmas Mantel
This stunning winter wonderland inspired Christmas mantel by Inspired by Charm took my breath away. It's both simple and extravagant at the same time thanks to the white and silver colour palette. Everything about it is just gorgeous, from the pinecone wreath to the traditional knitted Christmas stockings. I just love it all.
Traditional Nutcracker Christmas Mantel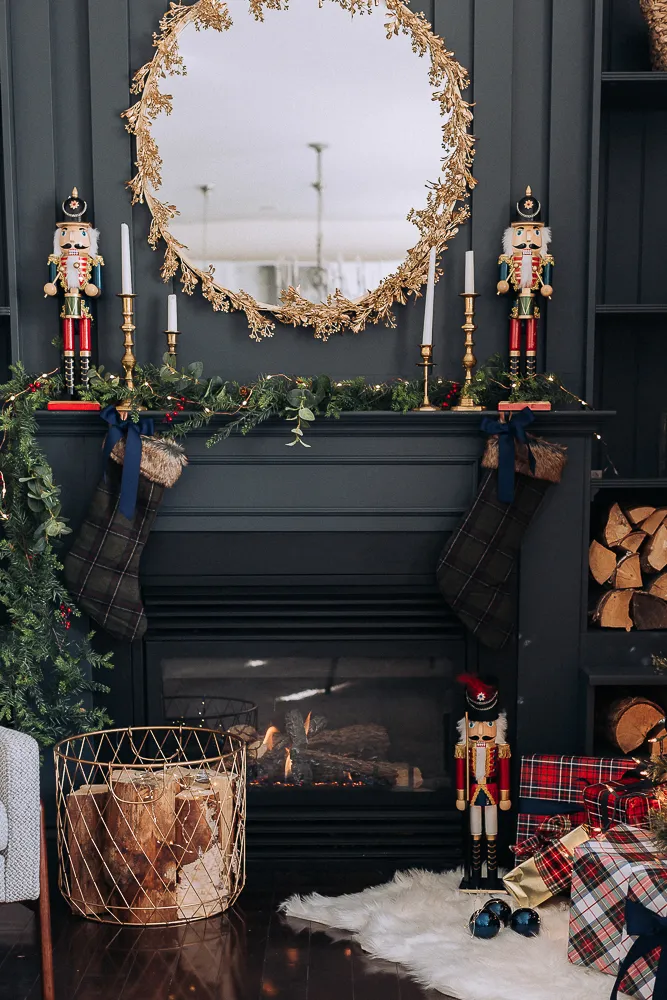 This stunning Christmas mantel by Craftberry Bush is one of the best I've seen. I love the traditional red and gold colour scheme paired with some simple greenery. They haven't gone overboard but it's very effective. The warm red and gold colours stand out beautifully against the dark grey walls.
To recreate this look for yourself, all you need is a set of traditional nutcracker soldiers, some brass candlesticks, and a traditional Christmas mantle garland.
Colourful Christmas Mantel Decorations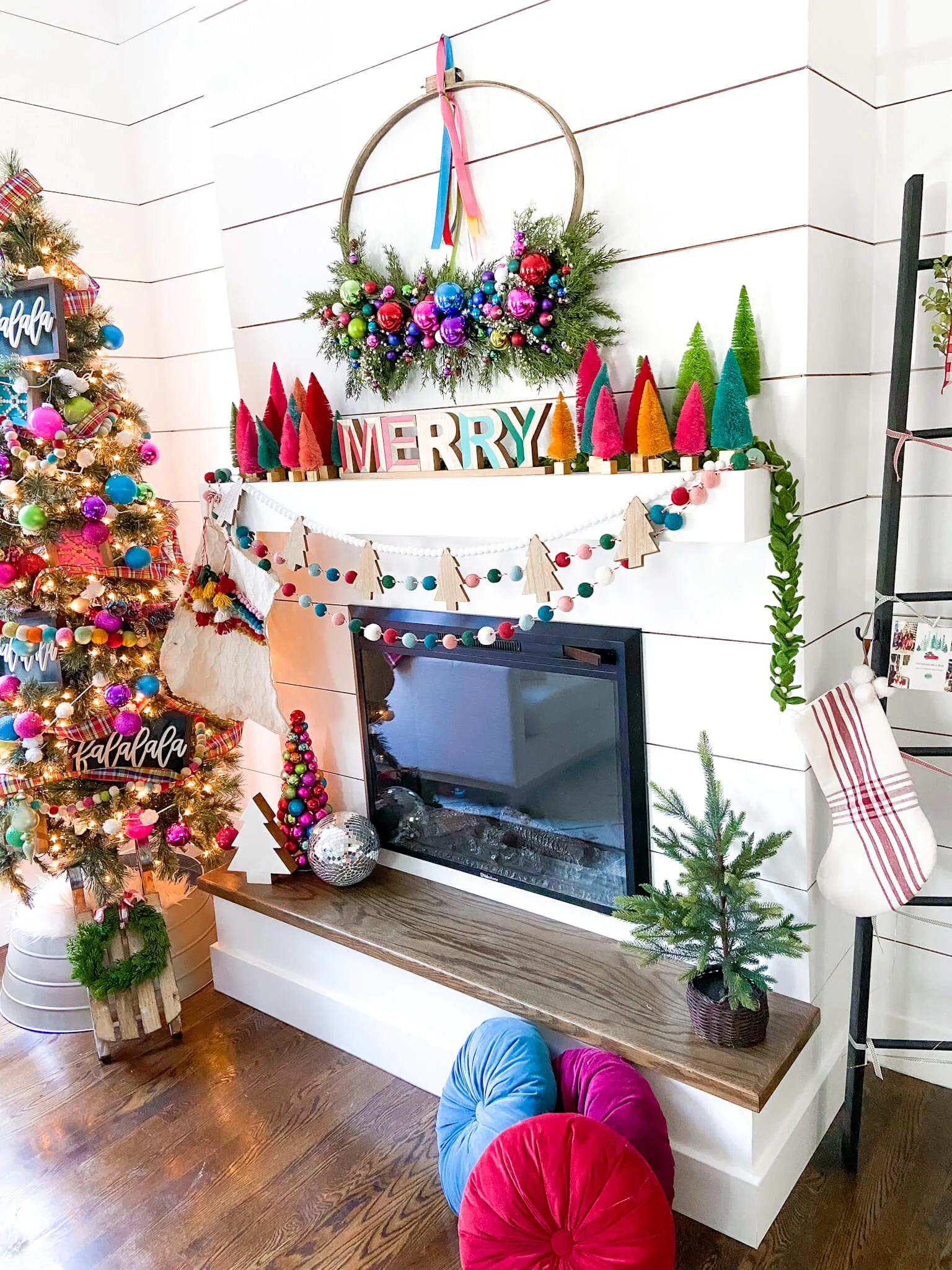 If you're a lover of bright colours, you will LOVE this Christmas mantel decor by In My Own Style.
Everything about this is so joyful and fun. I'm a particular fan of the colourful brush Christmas trees, and I love the colourful baubles along the bottom of the mirror!
You can recreate this look at home with some colourful baubles, and the help of a hot glue gun. I tried to find some rainbow bottle brush Christmas trees, but the only ones I could find were crazy expensive. You could always buy these ones from Amazon and spraypaint them yourself though.
Gold and Silver Christmas Mantle Decor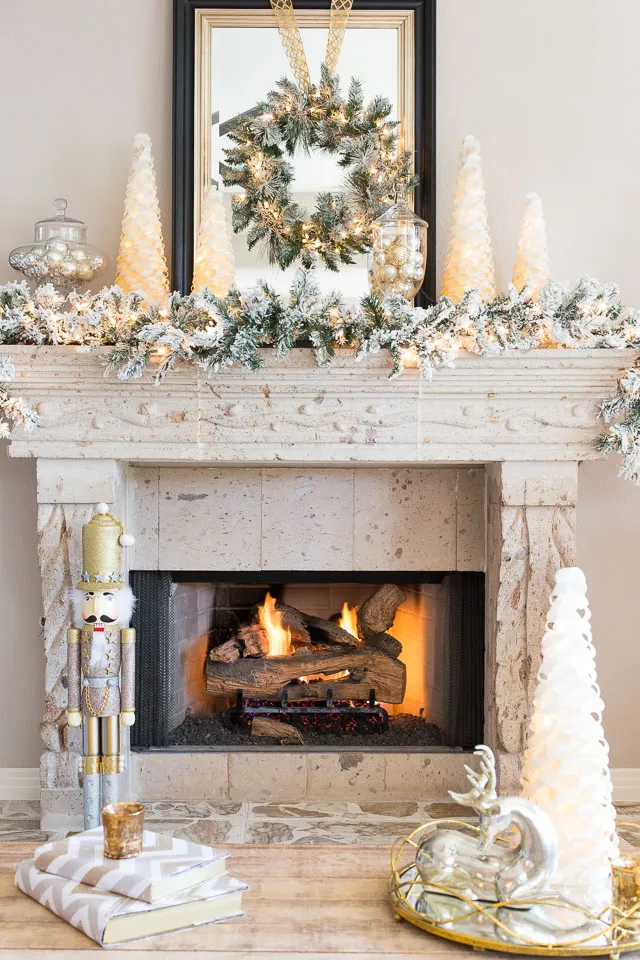 This beautiful silver and gold Christmas mantle display was created by Design Improvised. I love the timeless elegance of this design. It's simple, and beautiful.
You can recreate this look in your own home with a flocked garland, a Christmas wreath, and some gold and silver ornaments and decorations such as this gold nutcracker soldier.
Mistletoe Mantle Garland
If you're looking for a simple but effective way to decorate your mantle for Christmas, check out this pretty mistletoe garland from Etsy. This simple and timeless garland will look great in most homes. It's looks so cute with the knitted Christmas stockings!
Simple Wooden Mantle Garland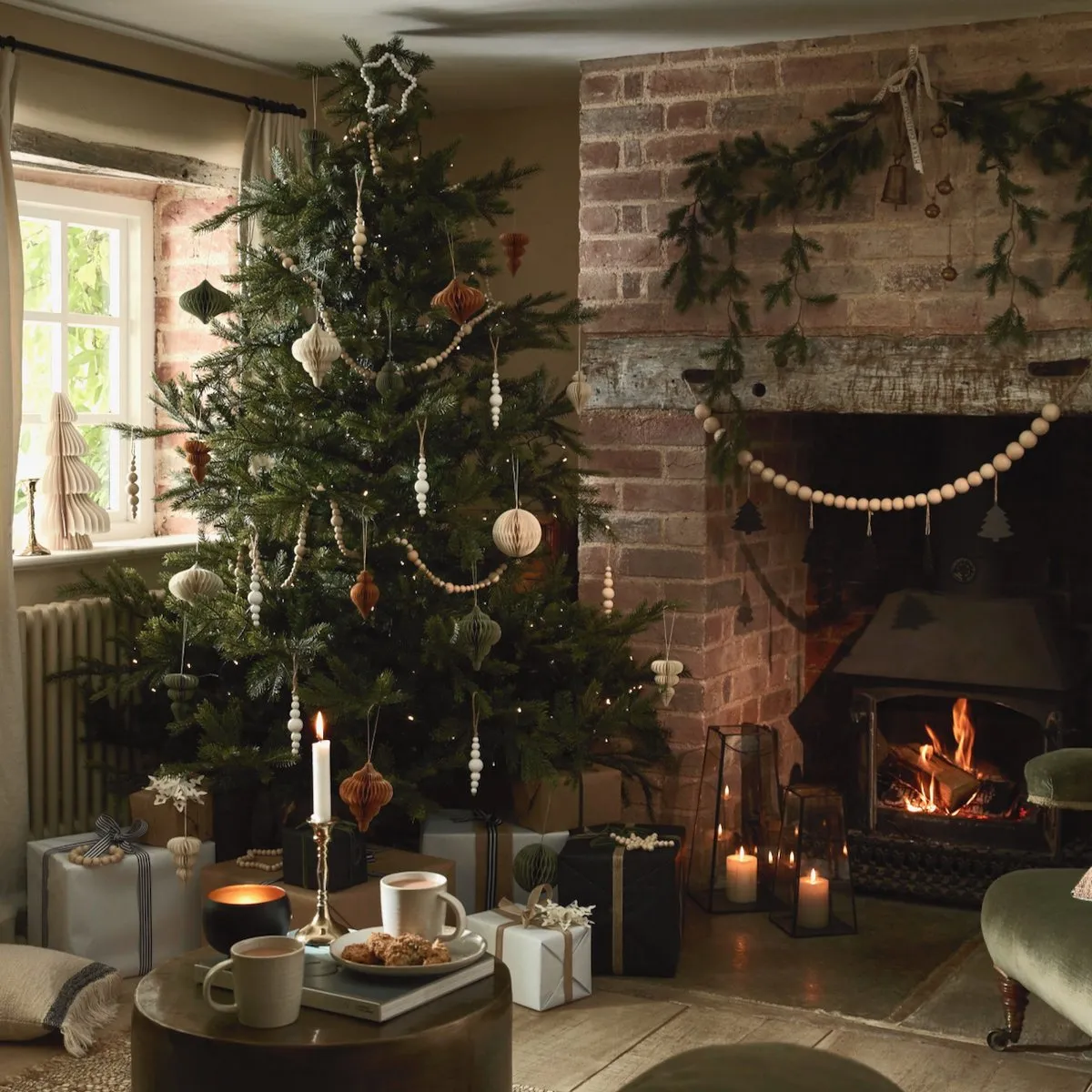 This rustic look by LayeredLounge is simple but beautiful. Using wooden beaded garlands, paper baubles, and natural foliage to decorate the wall above the fire, this look is both eco-friendly and effortlessly stylish.
I hope you've been as inspired as I was by these beautiful Christmas mantle decoration ideas. Let me know in the comments below how you're decorating your mantel this year!