Farrow and Ball Railings is one of Farrow and Ball's most popular colours, and it's easy to see why! This soft black has undertones of blue which is perfect for creating both dramatic interiors and striking exteriors alike, with a variety of finishes available depending on where and how you want to use it.
Farrow and Ball paints are eco friendly, non toxic, low VOC, and child safe, which is why they are one of my top choices for non-toxic paint. Today I'm going to be sharing some examples of how you can use Railings in your home to create an unique and unforgettable design.
Let's take a look!
6 Beautiful Examples of How to Use Farrow and Ball Railings in Your Home
Farrow and Ball Railings has been used on the walls in this gorgeous eclectic living room. The deep blue black of Railings works well with the iron black of the fireplace, while the light coloured wooden floor lifts the space ensuring it's not too dark.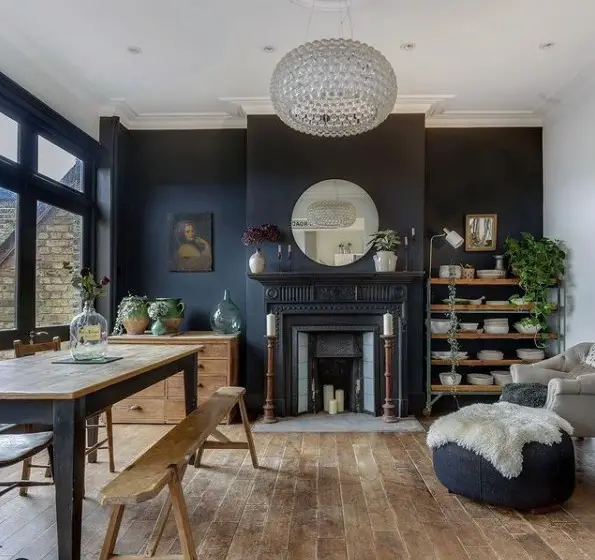 Next up we have this rather striking living room found on the Farrow and Ball inspiration page. Railings has been used on all of the walls in this room, and it works well with the natural tones on the leather sofas and the antler chandelier, creating a very relaxed space with a moody masculine vibe.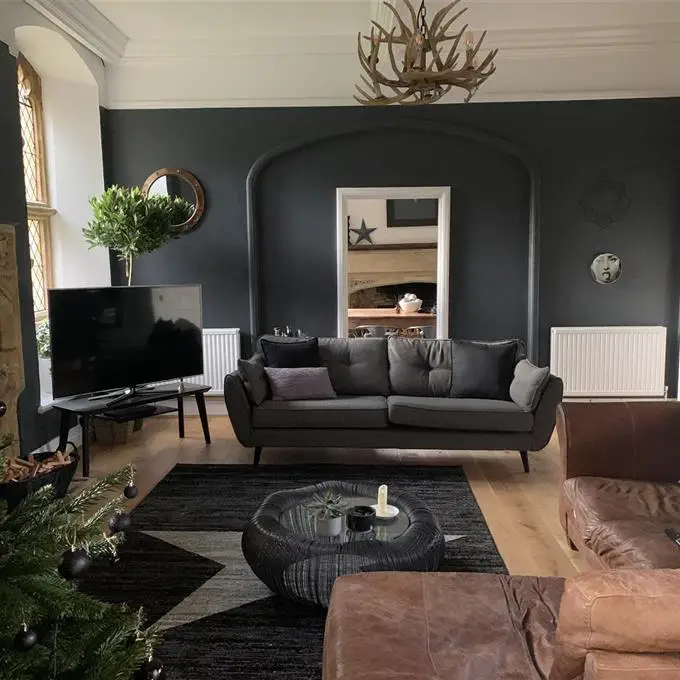 My personal favourite is this loft bedroom by Amanda Cotton from House Lust. All of the interiors in her home are gorgeous, but this bedroom steals the show. Pink and blue are one of my favourite colour combinations, and they work so well together in this room with Railings used on the walls. The gold accents in the furniture, artwork, and lighting are the perfect finishing touch in this dramatic interior.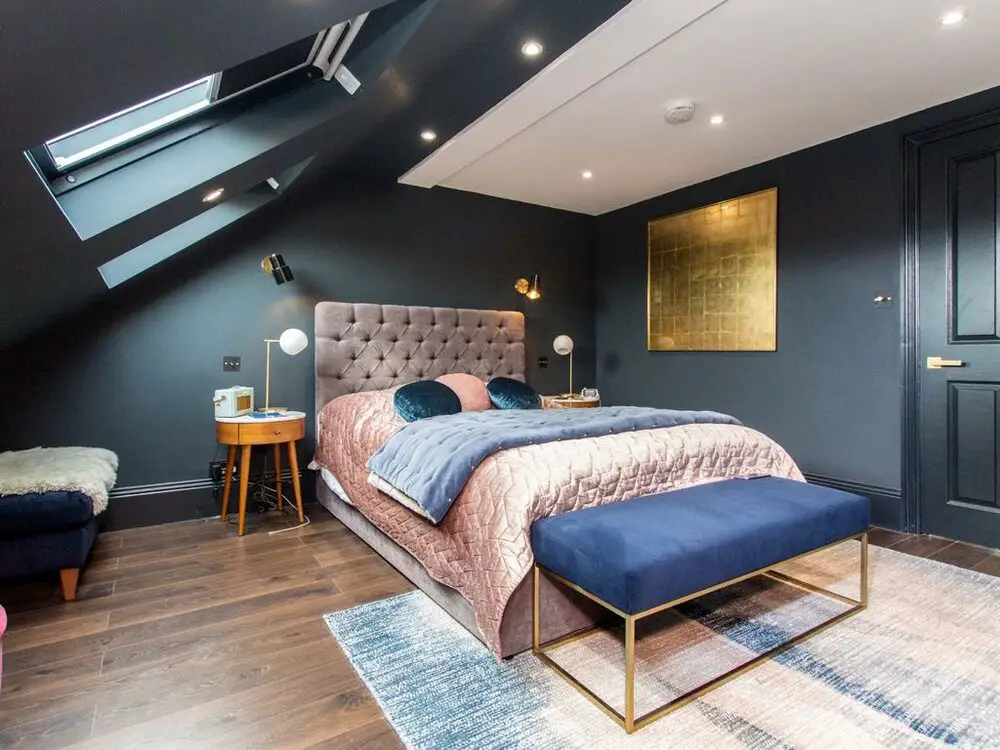 This is a great example of how Railings by Farrow and Ball can be used in a kitchen. The cabinets have been painted in Railings, which works amazingly well with the wooden worktop and shelves. The white walls above and open shelves instead of cabinets at the top make sure the space doesn't feel too dark.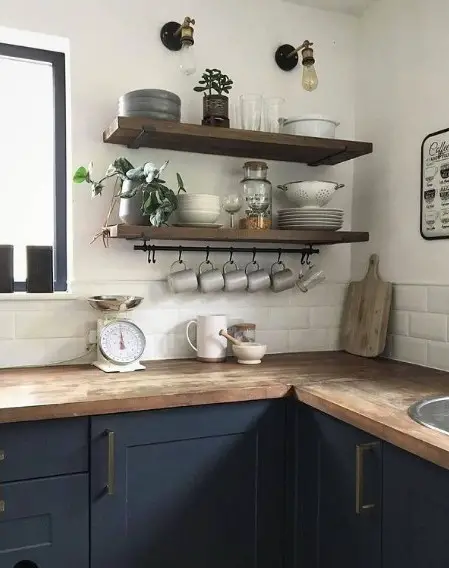 Railings works beautifully on interior woodwork. Used on the door in the image below, it created a striking contrast between the door and the walls, making the door into a feature rather than 'just another door'.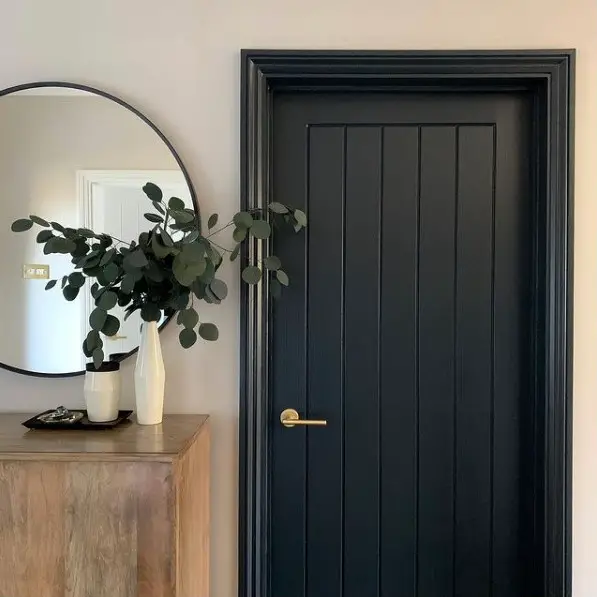 I love the contrast between the white painted china cabinet and the walls, which are painted in Railings. The black wood burning stove looks great against Railings too, with a subtle difference in colour between the two.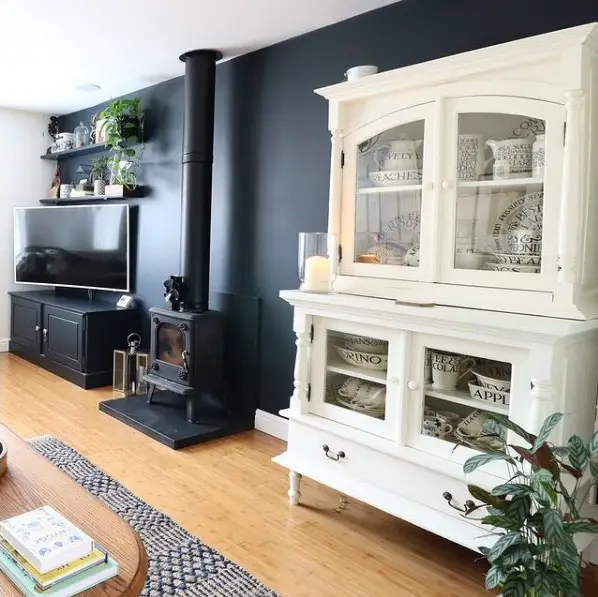 What Colour Goes With Farrow and Ball Railings?
So you've decided to use Railings on your walls! Congratulations, you've made a great choice. Now it's time to decide which other colours you want to use in the space.
Here's Farrow and Ball's suggestions: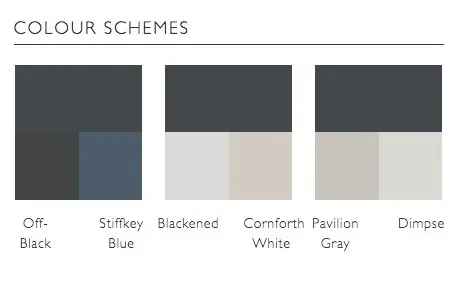 Stiffkey Blue | Off-Black | Blackened | Cornforth White | Pavilion Gray | Dimpse
And if you want to pair Railings with something a little warmer, try Sulking Room Pink, a romantic muted rose colour. Here are some great examples of Sulking Room Pink on walls.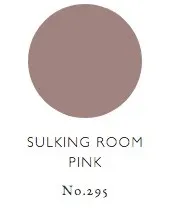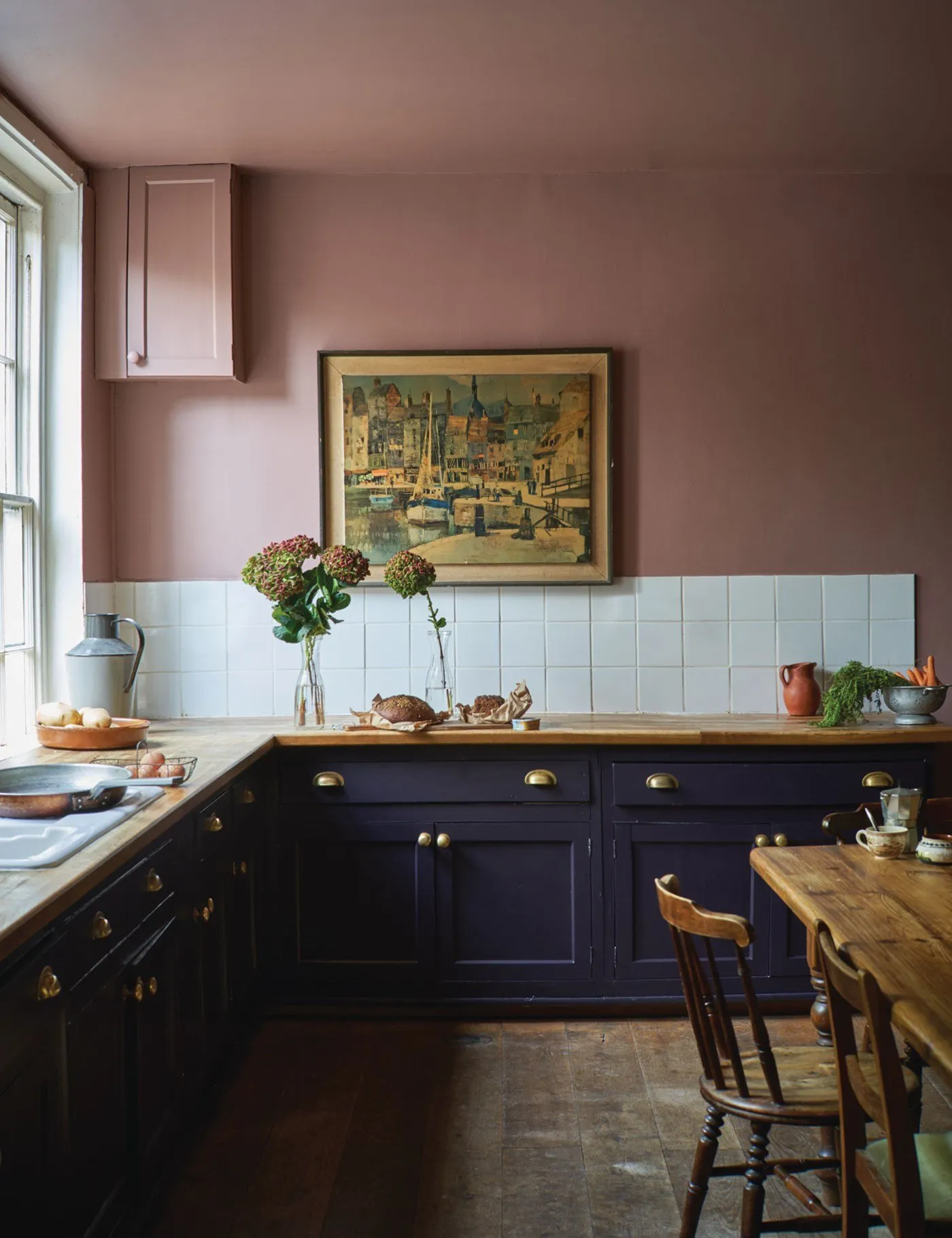 Setting Plaster is another great option to go with Railings. It's slightly lighter than sulking room pink and compliments the black/blue tones perfectly.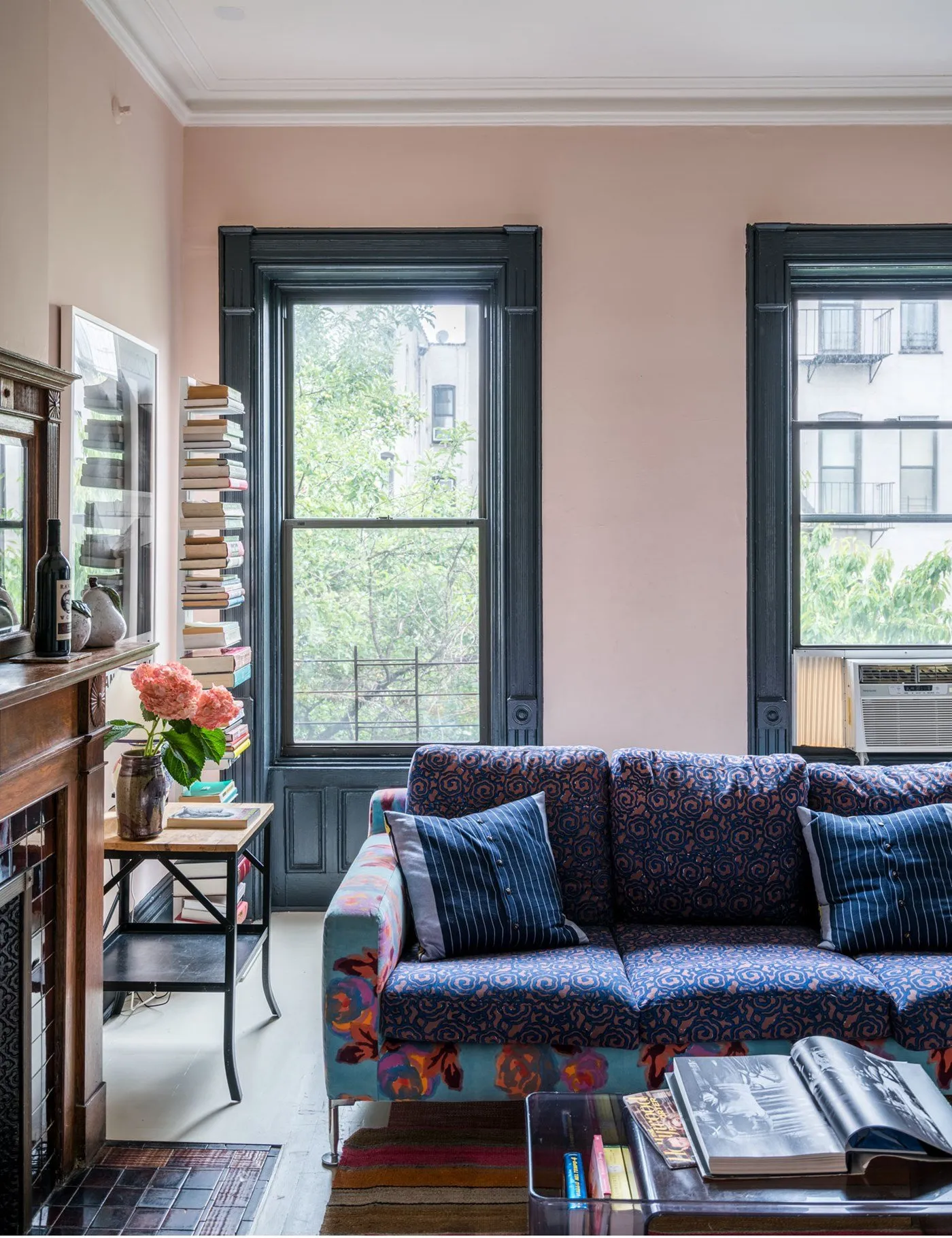 Where to Buy Farrow and Ball Paint?
You can buy Farrow and Ball paint directly from their website and have it delivered straight to your door. They offer sample pots, as well as free colour cards.
Farrow and Ball Paint Samples
If you want to try before you buy, you can buy Farrow and Ball paint samples in small test pots. Each test pot is £4.95, and contains 0.1l which will cover about 1.4m2, which will give you a good idea of how the colour will look on your walls.
Pro Tip: Test your paint on each wall of your room, so you can see how it looks at different angles and in different amounts of light.
Where Can I Buy Farrow and Ball Colour Charts?
You can get a Farrow and Ball colour chart here, it's completely free!
If you're just getting started in Interior Design, or if you're planning on taking on more renovation projects, check out my article on the best interior design books for beginners for more inspiration!