If you're a fan of chalk paint, you've probably heard of Frenchic. This brand has been taking the DIY world by storm with its high-quality, sustainable, and vegan-friendly products. I decided to give my mantlepiece a makeover using Frenchic paint, so I thought I would share the results with you in this Frenchic paint review.
Why is Frenchic Paint So Good?
Frenchic chalk paint is popular for a good reason. It's high-quality, sustainable, and has a fantastic finish!
The paint is made with natural ingredients and doesn't contain any harsh chemicals or toxins, so you can be confident that you aren't polluting your home, and the smell won't bother those with sensitive noses.
It's also refreshingly easy to use and comes in a variety of colours (check out my article on the best Frenchic paint colours for the lowdown).
Frenchic Lazy Range Review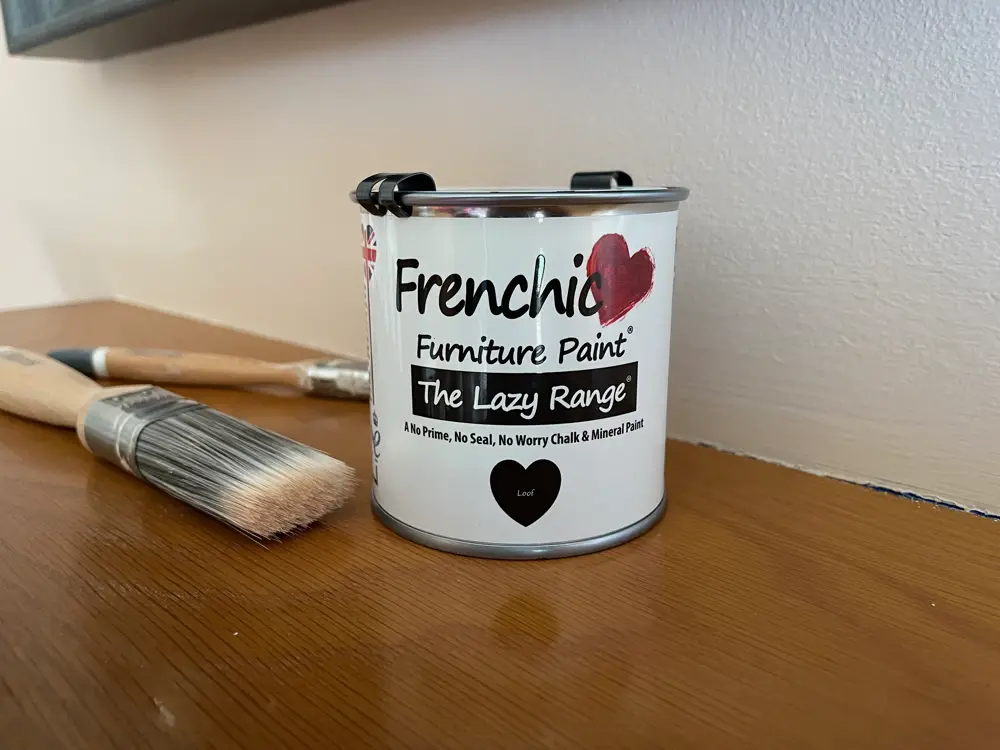 The paint I chose to use is from Frenchic's lazy range. I decided to go with the Lazy range because I have two toddlers and a new puppy, so I wanted this to be a quick project I could complete around doing other things. And I'm happy to say I got my wish.
The paints in the Lazy range require no sanding or preparation (although you should ensure that your surface is clean and dust-free). The paint is water-based chalk and mineral paint with a unique wax infusion that means it doesn't need either a primer or a top coat—you can just go straight in!
We recently removed our old gas fireplace and replaced it with a log burner. The log burner we chose has a modern design, so I wanted to update the look of our mantlepiece to complement it. I chose the colour Loof, from the lazy range, which is a beautiful pure shade of black.
Ease of Use
One of the things I love about Frenchic's Lazy range paint is that it's so easy to use.
You don't need any special skills or knowledge to get started, and even if you make a mistake, it's easy to fix.
The paint goes on smoothly and evenly, and dries pretty quickly. I also found that it required less prep work than other brands of chalk paint (I didn't have to sand or Prime the surface before painting).
It took me about 30 minutes to paint the first coat, and about 15 minutes for the second coat, so the entire makeover took about 45 minutes.
Here's what the mantelpiece looked like before: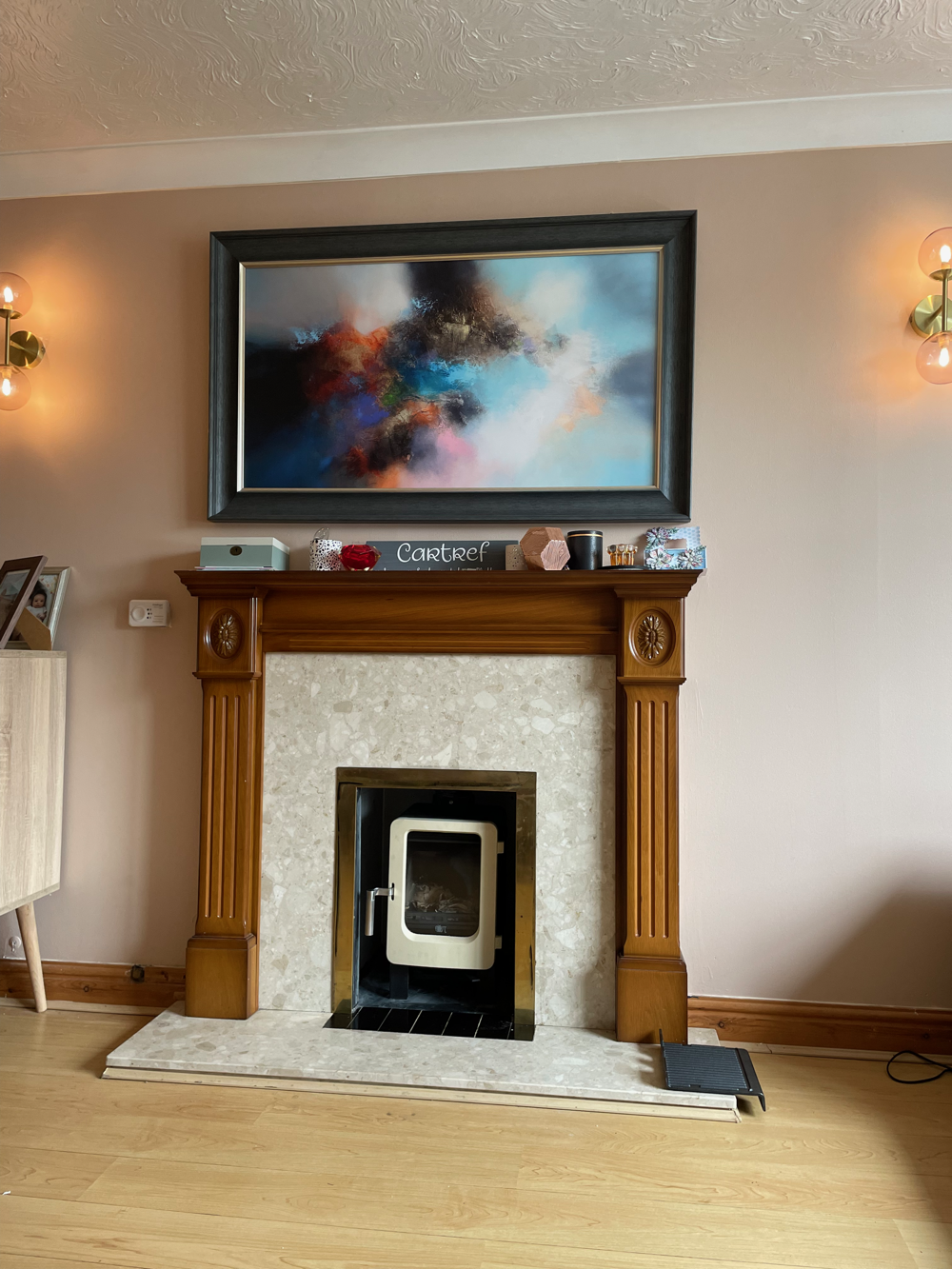 And here's what it looked like after one coat of Frenchic Loof paint.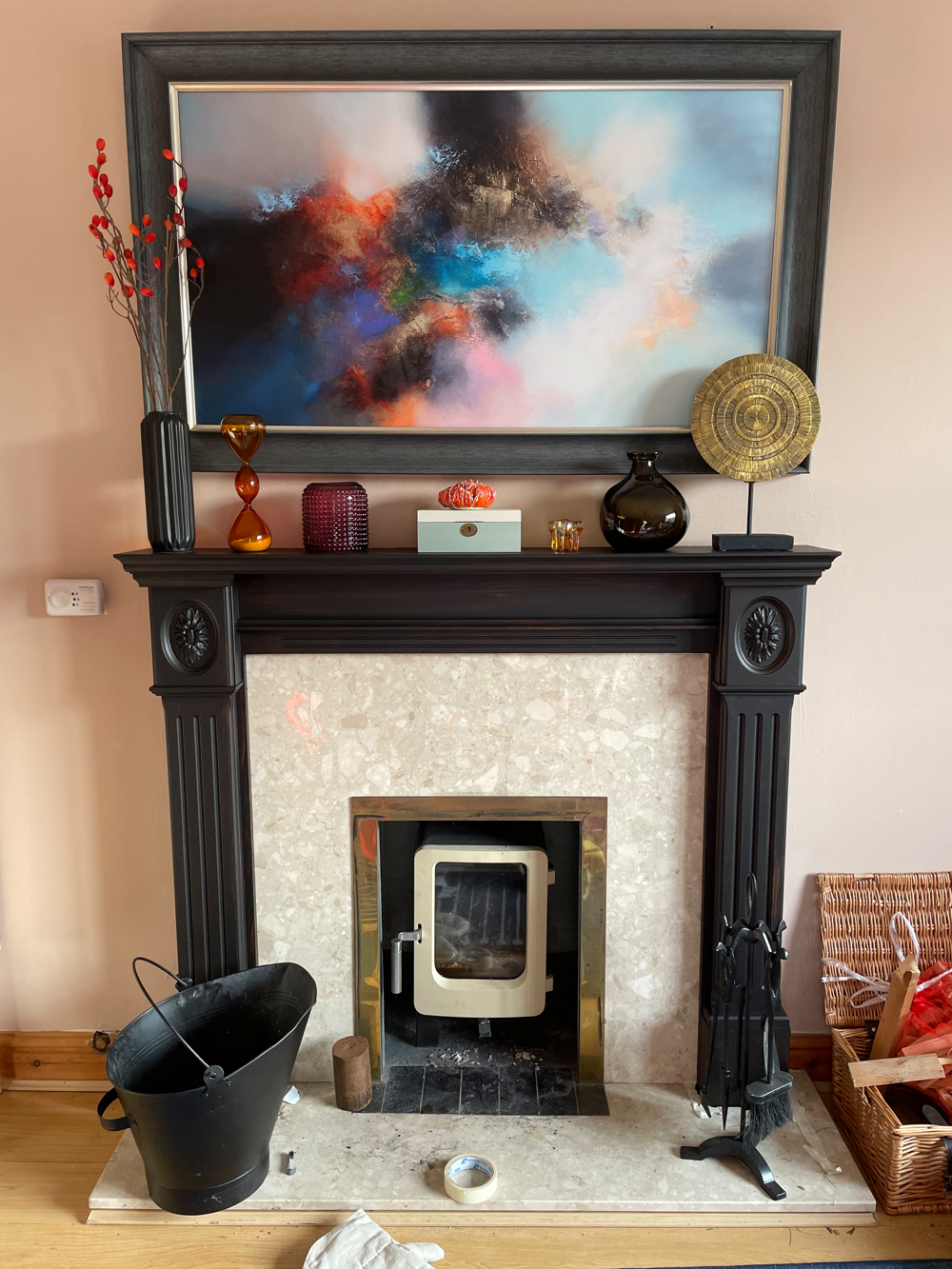 And here's the final result after two coats of paint.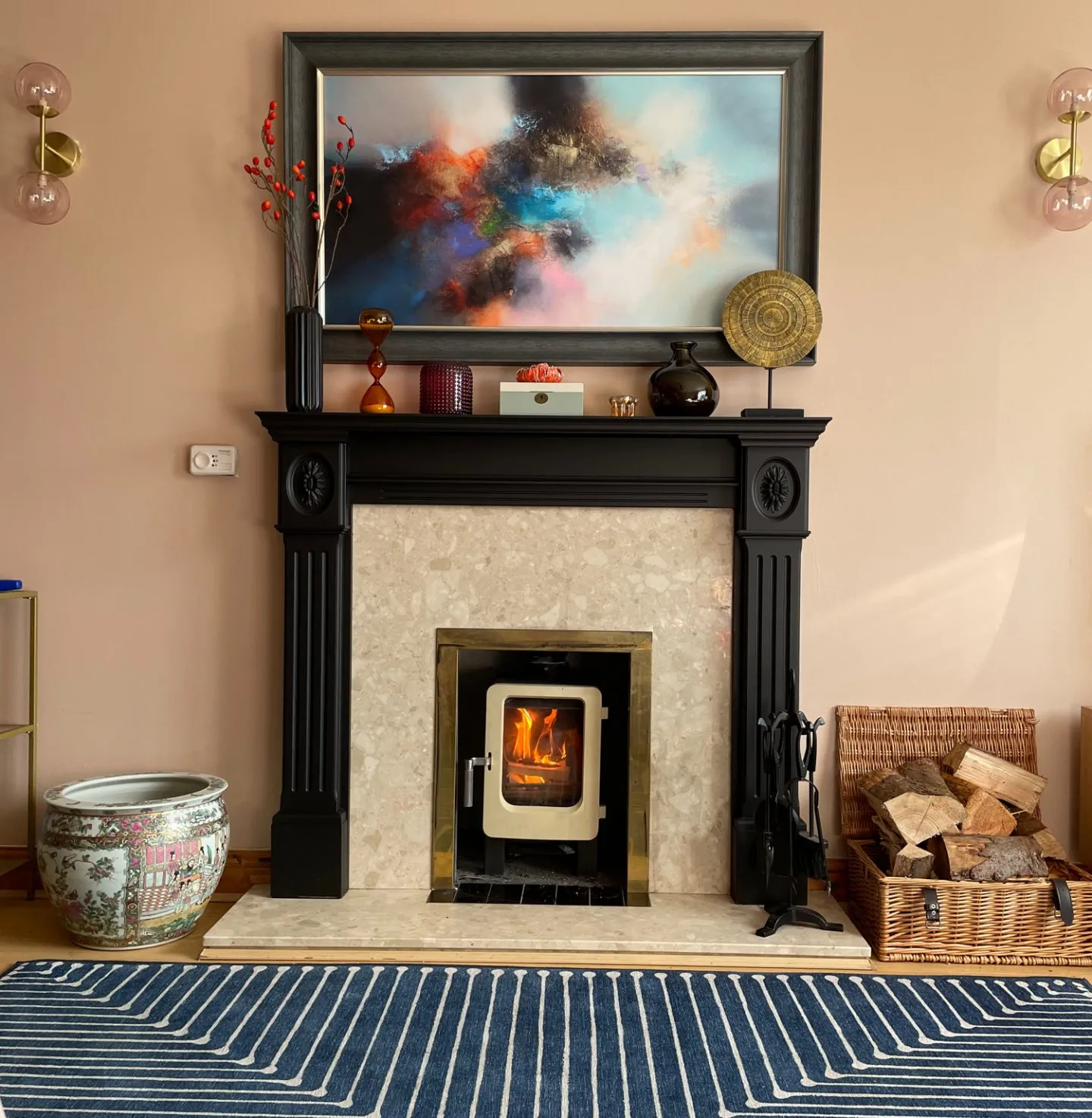 Overall, I was really impressed with how easy it was to use Frenchic's lazy range paint.
Colour Selection
Frenchic offers a choice of 18 different colours in the Lazy Range, so you're sure to find one that's perfect for your project. You can see the full range of colours here. I chose the colour 'Loof'.



Quality
Perhaps the most important thing to consider when choosing paint is the quality. After all, you want your project to last! I'm happy to report that Frenchic chalk paint is incredibly high quality.
The paint went on smoothly and had excellent coverage. I found the claims about it having 'self-levelling properties' to be true, too—the finish is lovely.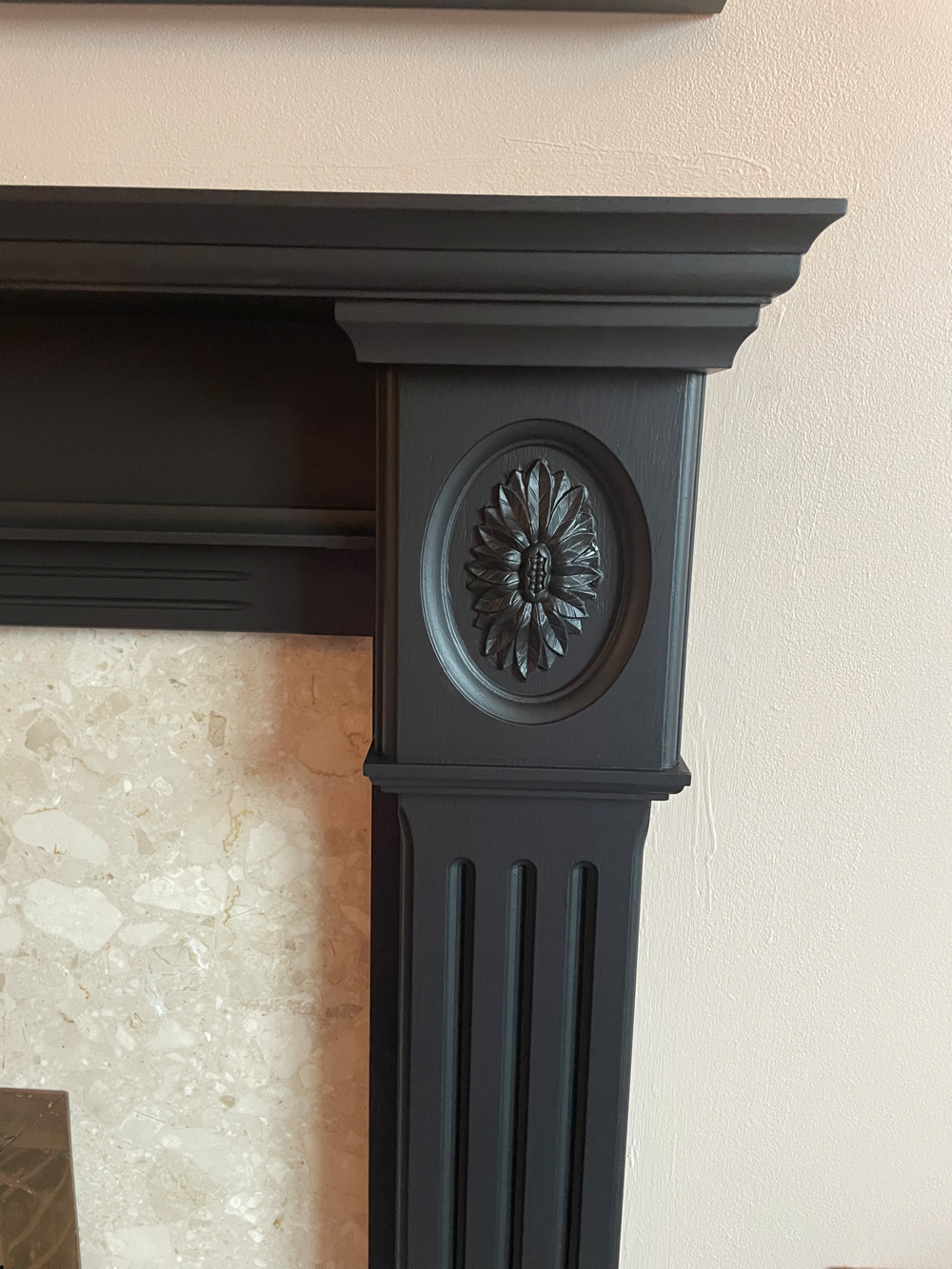 It's also holding up well to wear and tear. Our fireplace area is used daily, and it doesn't have any scratches or chips yet!
Frenchic Paint – Pros and Cons:
As with anything, Frenchic paint has its own pros and cons. Before deciding if it's right for you, it's important to see if any of the cons will be dealbreakers. Let's take a look.
Pros:
Great value for money
Easy to use
Good range of colours
No priming or prep required
Self-levelling
Quick-drying
Lovely low-sheen finish
Cons:
You have to pay for delivery if ordering online
Delivery is slow and can take up to a week
Frenchic Paint Review: Value for Money
Frenchic paint starts from around £9.95 per tin, so it's fair to say it's very good value. I purchased one small tin to re-paint my mantlepiece, and I still have about half of the tin left.
Do you need to sand before using Frenchic Paint?
No, you don't need to sand before using Frenchic chalk paint. The paint goes on smoothly and evenly, and dries pretty quickly.
Does Frenchic Paint Chip Easily?
No, Frenchic paint does not chip easily. Like any paint, if you bash it hard enough of course, you can expect a chip or dent in your woodwork. However, in general, it's a high-quality paint that coats the surface well and does not chip easily or peel.
Is Frenchic Paint Waterproof?
If you're looking for waterproof paint, you will want to take a look at Frenchic's Alfresco range. Although it's called 'Alfresco' paint, it can be used both indoors and outdoors making it an excellent choice for furniture in areas that might get wet, such as the kitchen, bathroom, conservatory, or garden.
Frenchic Paint Review: Final Thoughts
Overall, I'm really happy with my decision to use Frenchic paint on my mantelpiece. The colour is excellent with a lovely finish, so I will definitely be using it again for other projects.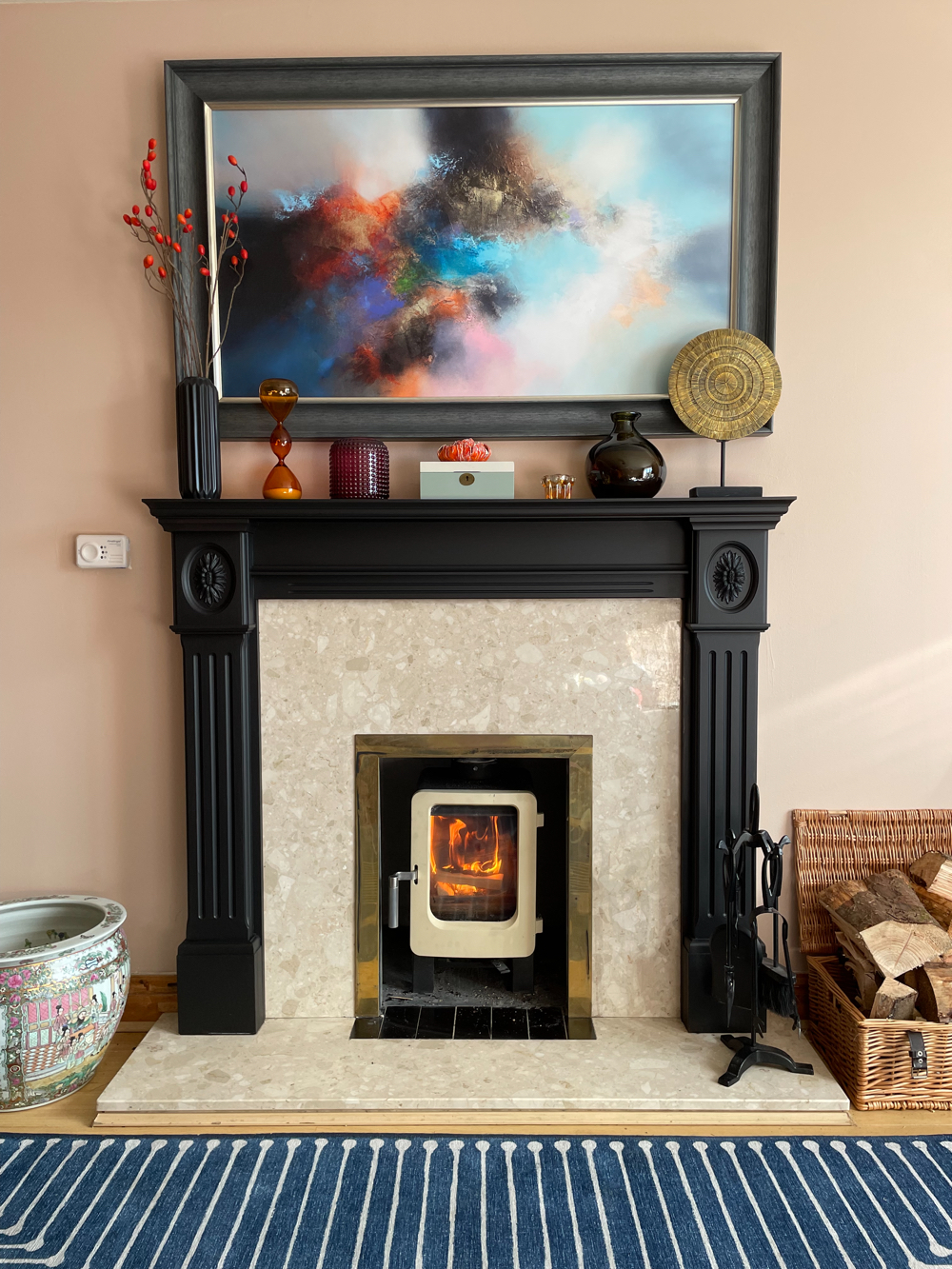 If you're looking for a high-quality chalk paint that's easy to use and comes in a wide range of colours, Frenchic is an excellent option. I would definitely recommend this brand to anyone who's looking for an easy-to-use paint for their next DIY project!
You can check out the full range of Frenchic paints and order samples here.