Whether you're moving into a new space or redecorating your current home, one of the most important things to do is to add final touches. Adding unique pieces to your home that reflect your personality or interests are what makes a house feel like your home. If you look online you'll find that there's a huge range of quirky homeware items to choose from. Ranging from interest-based items like music or animals, to simply weird and wonderful items that make you smile.
It can be hard to find unique home accessories and textiles that you love, and even harder to choose! So here are some of our top picks to inspire you!!
Angel Wings Wall Art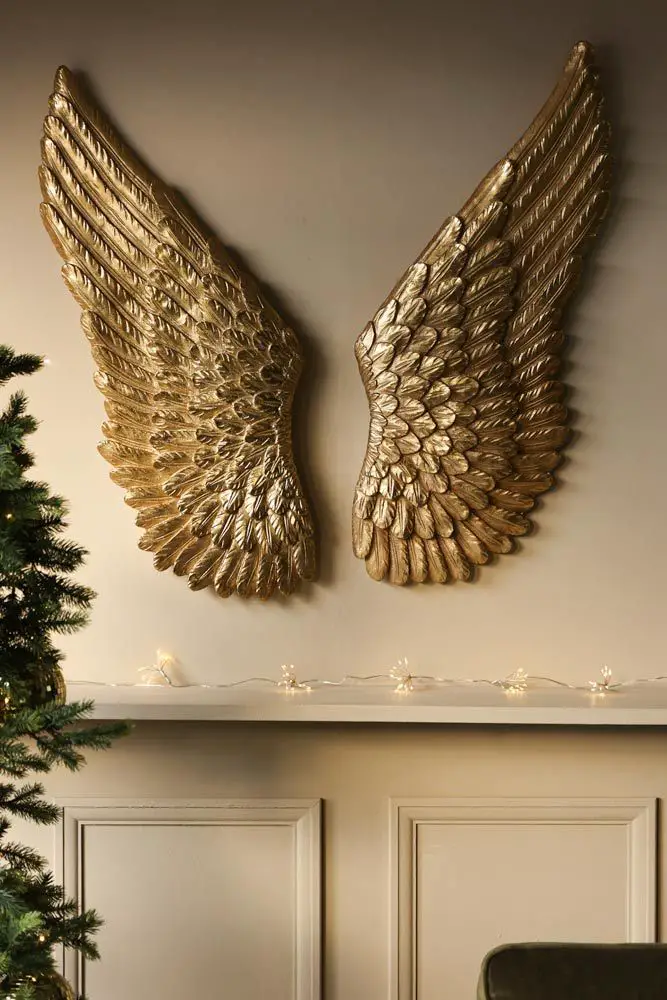 No home is complete without some quirky wall art! This stunning set of angel wings is designed to be mounted directly on your wall. The gold finish catches the light beautifully, making this the perfect feature piece for a living room or bedroom.
Shop here **BOO… CURRENTLY SOLD OUT!!**  However, I did find a very similar set Here
Marshall Jack Rack Key Organiser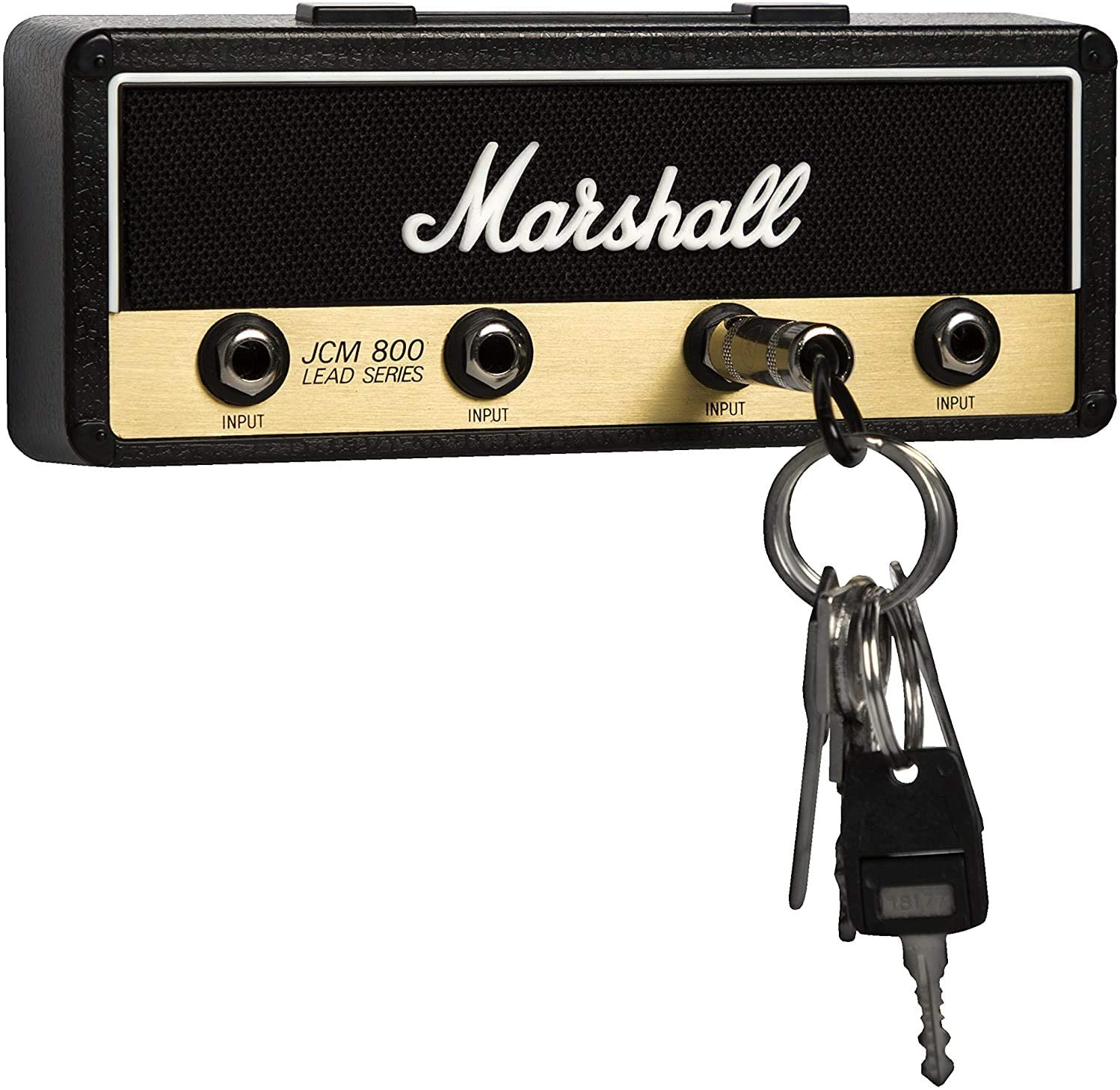 If you're the person who always puts their keys down in a different place then spends 10 minutes looking for them every morning, you need this quirky homeware piece! Getting organised or seeding a good habit is always easier when there's an incentive. And what better motivation do you need than plugging your keys in every evening?
This Marshall amp key holder is perfect for music lovers. Simply attach the plug onto your keys like a normal keyring, then push it into the pretend amp when you get home. You will never lose your keys again!
Quirky Duck Feet Mirror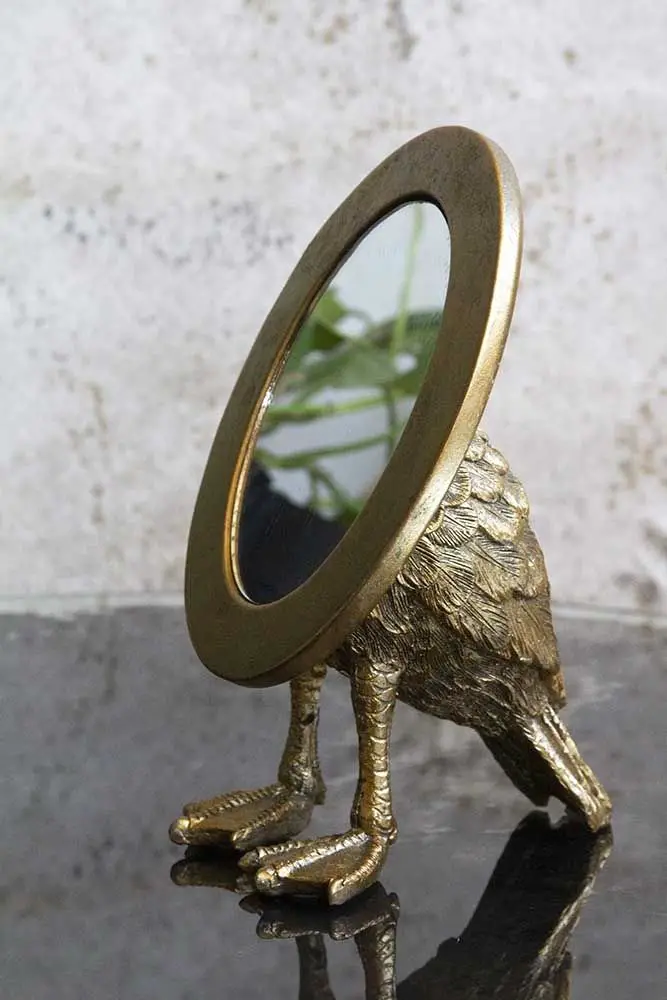 Sometimes the joy of a quirky homeware piece is simply that it makes you laugh when you see it. This duck feet mirror definitely ticks that box! This mirror would work really well for someone who has an eclectic style. It would also work well in a space with a lot of antique metal accents paired with either neutrals or bright colours. Basically, it's a brilliant piece of decor that will bring a smile to any home!
Quirky Rhino Storage Stool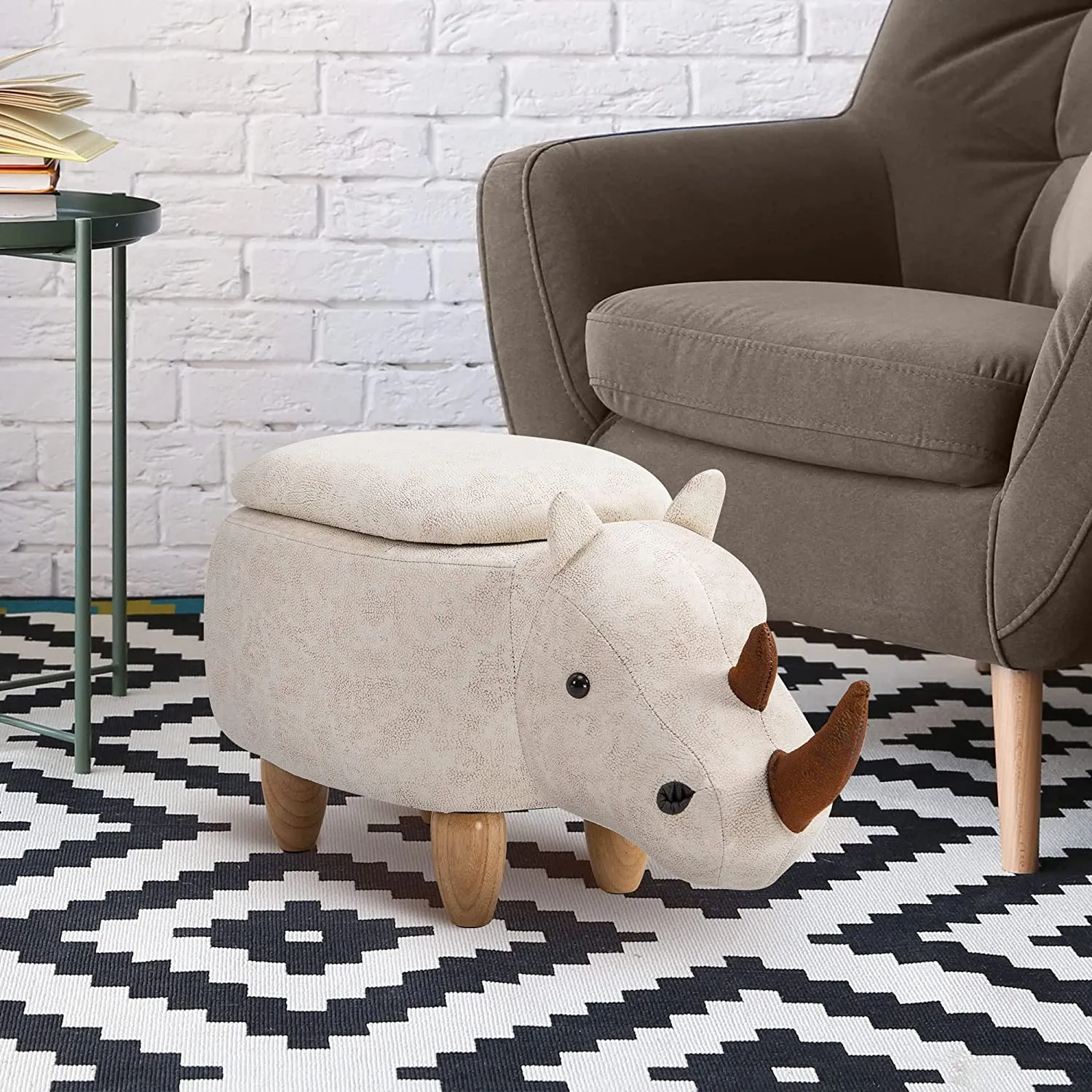 A lot of quirky homewares tend to feature animals. Possibly because wild animals are not normally something that you would expect to see in the home! In the last year, there's been a huge trend towards footstools made to resemble exotic animals, and this rhino is a great option. While it's styled to work for a childhood bedroom, this stool would look great in any setting. If you placed this in the lounge you could throw a blanket over the back or add a fake plant to use it as a decor piece. Of course, you could just keep it in front of an armchair to use as a footstool. Either way, it's a great addition to any space.
Gold Shell Table Lamp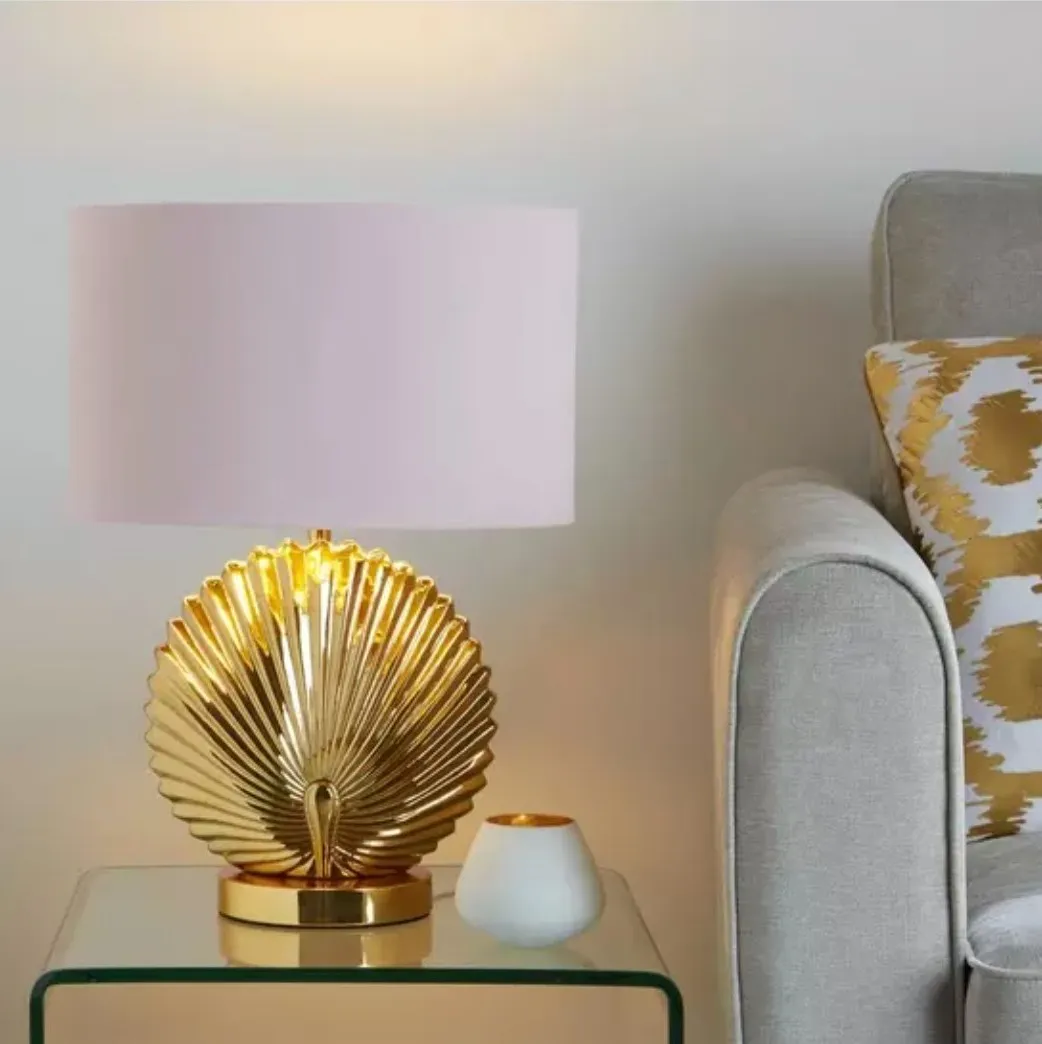 One of the best things about shopping for quirky homewares is that you can add personality to almost any item. While most lamps feature a simple base with a shade on top, if you know where to look you can find a plethora of unique options to suit your taste and personality. If you like to mix quirky homeware with a more feminine feel then this shell lamp could be the perfect addition to your bedside table. If you have a specific colour palette then you could change the lampshade to match this and add other gold accents to your space to tie everything in.
Quirky Homeware Planter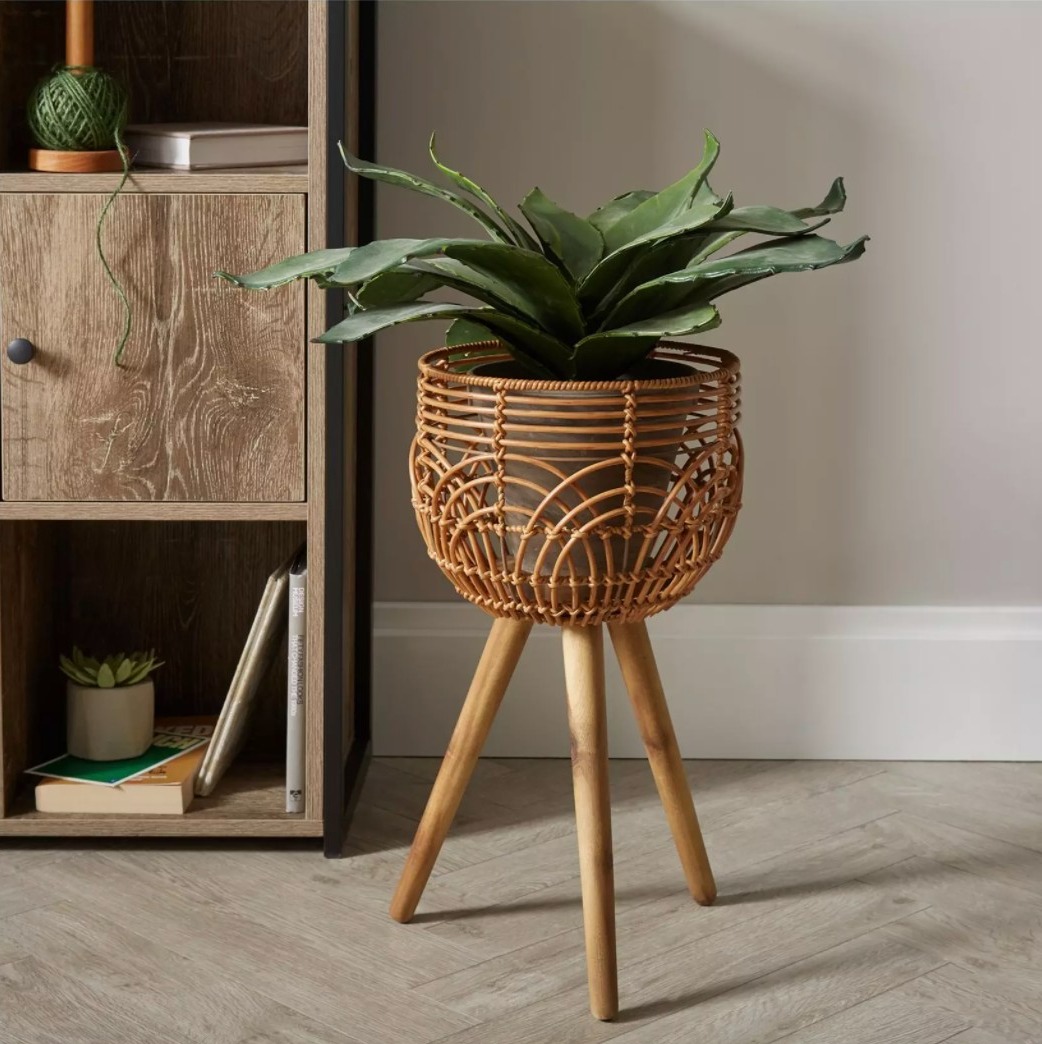 Bohemian interiors have become hugely popular over the last year, and for good reason. (Check out these gorgeous boho bedroom ideas for more inspo!) With so many people now spending more time at home, adding neutral colours, natural materials and plants to your space is a great way to bring the outside in and make your space feel fresh. These unique planters combine all of these ideas to create a natural feel, but the pattern of the plant stands are much more unique and add a little more personality to your space. If you're not great at taking care of plants then investing in good quality fake plants will give you the same effect.
Quirky Ostritch Sculpture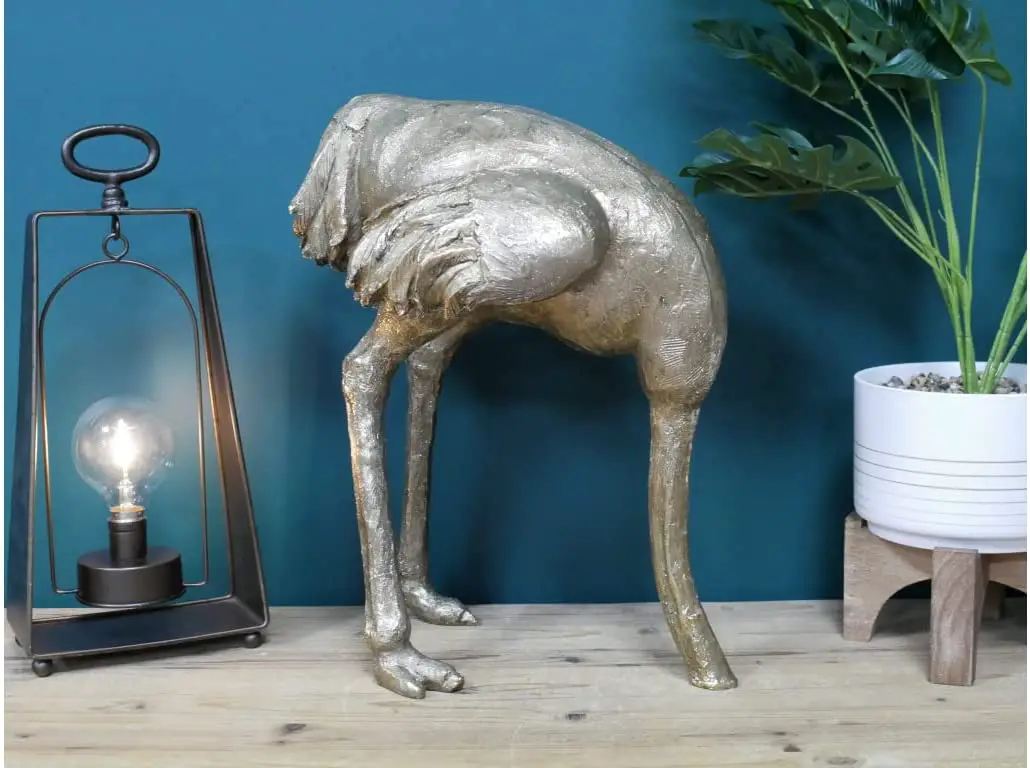 If you're the kind of person that would rather stick their head in the sand when a problem comes along, then this is the perfect ornament to help you laugh at yourself! This ostrich with its head stuck in the sand doesn't serve any purpose other than decoration, but it's probably the most quirky homeware piece that you could find! Place this in your entryway to make your guests smile, or you could put it in a corner of your lounge with some plants or other ornaments around it to make a feature area.
Quirky Homeware: Dog Balloon Animal Ornament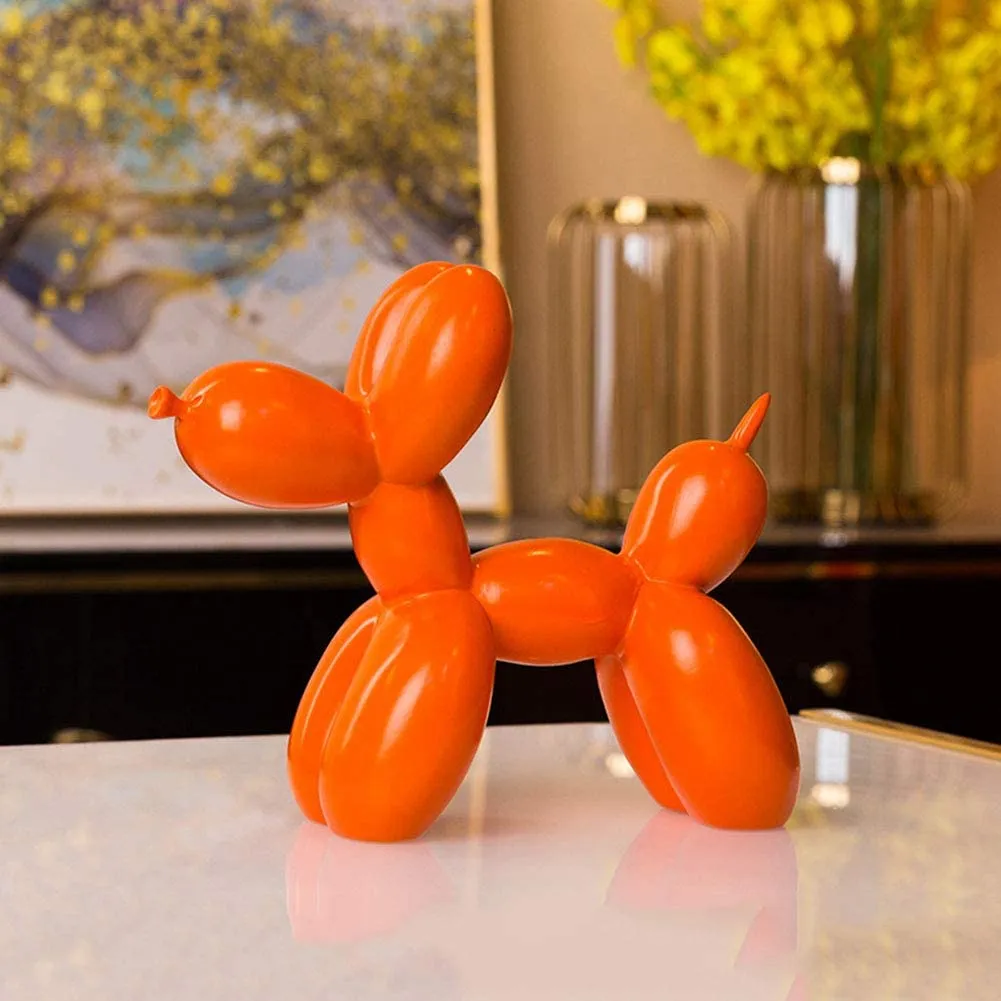 One of the biggest trends in quirky homeware is creating something that looks like it's made of something else. Like this balloon animal made of metal! If you look closely there are some really minute details like creasing around the limbs or where the balloon would have been tied. This quirky homeware piece would make a great centrepiece for your dining table, or add it to your bar cart for an extra talking point at parties. It comes in a variety of colours, including orange and gold, so you can choose whatever colour best fits your space.
Quirky Star Wall Hooks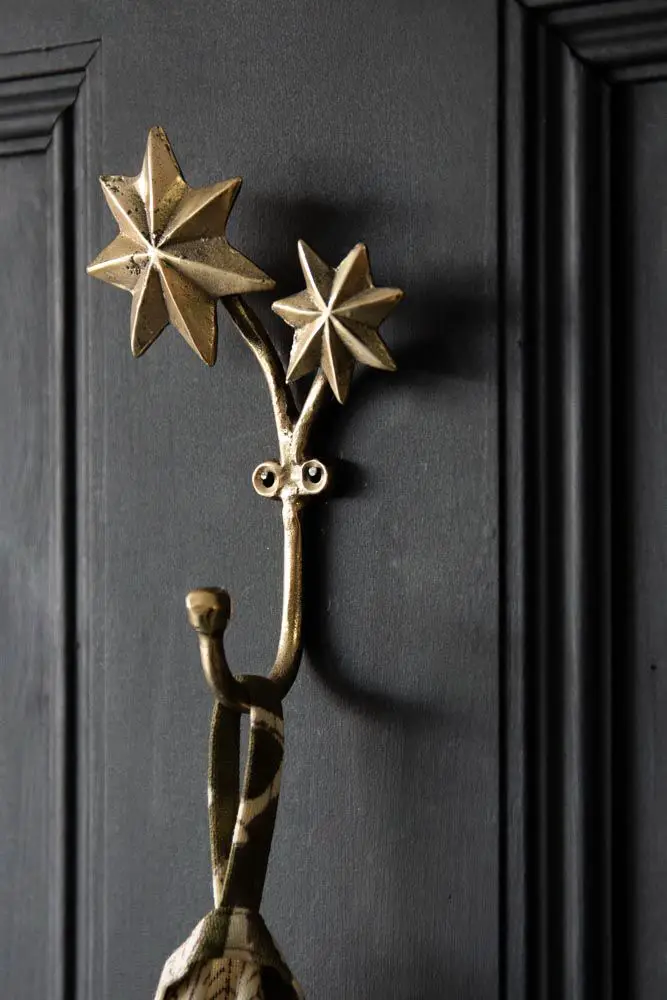 Adding personality to the smaller areas of your home can be challenging. You don't want to add things that take up space or aren't as functional as a less interesting option. However, if you take the time to look you will be able to find ways to inject personality into every part of your house. One example of this is the hallway. This is a space which usually gets left neglected compared to the rest of the home. Adding things like these unique coat hangers is a great way to combine functionality and quirkiness. You could also add a more unique mirror to the space and paint the walls to create an entryway that feels like it's full of your personality.
Quirky Side Table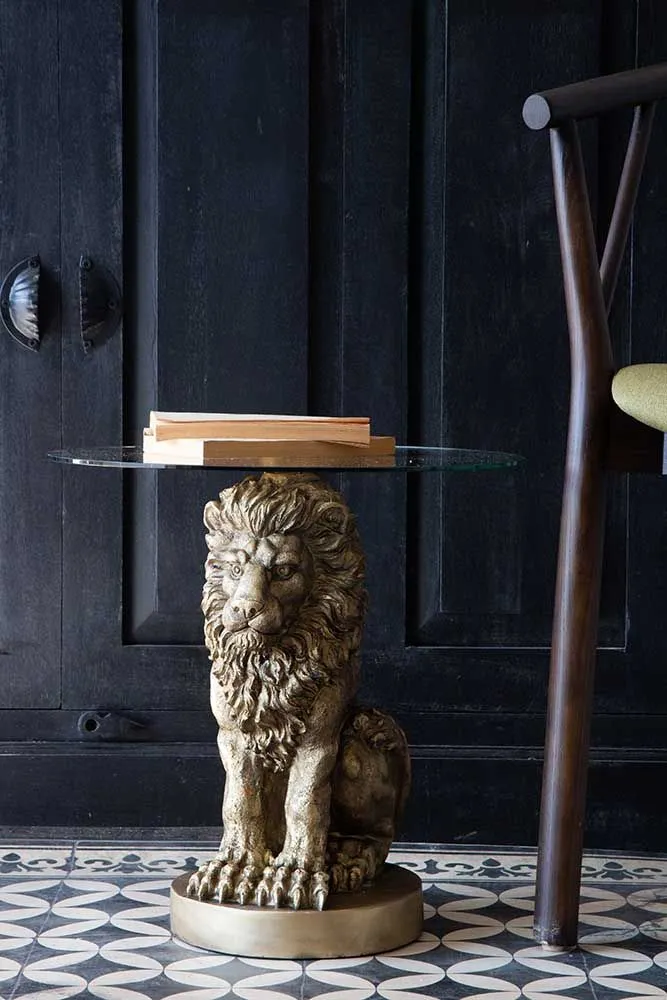 If you're lucky enough to have space for a reading corner or a chair and coffee table, then this is a great opportunity to add some more quirky homeware pieces to your space. This lion coffee table with a glass top is sure to catch anyone's eye and start some fun conversations! If you're feeling brave then choose a bright chair and some leafy wallpaper or dark paint colour like Hague Blue or Railings to create a space that feels like it's out of a magazine.
Unique Globe Whisky Decanter
If you're a travel lover and you have an at-home bar then you can't miss this globe decanter. It's the perfect centrepiece for any home bar, or living room. What makes this decanter particularly unique is that as well as the land being made out of frosted glass, there's a ship inside the bottle that reveals itself as the globe is emptied. This quirky homeware piece is sure to start conversations with all of your guests. It even comes with two matching glasses!
Feather Table Lamp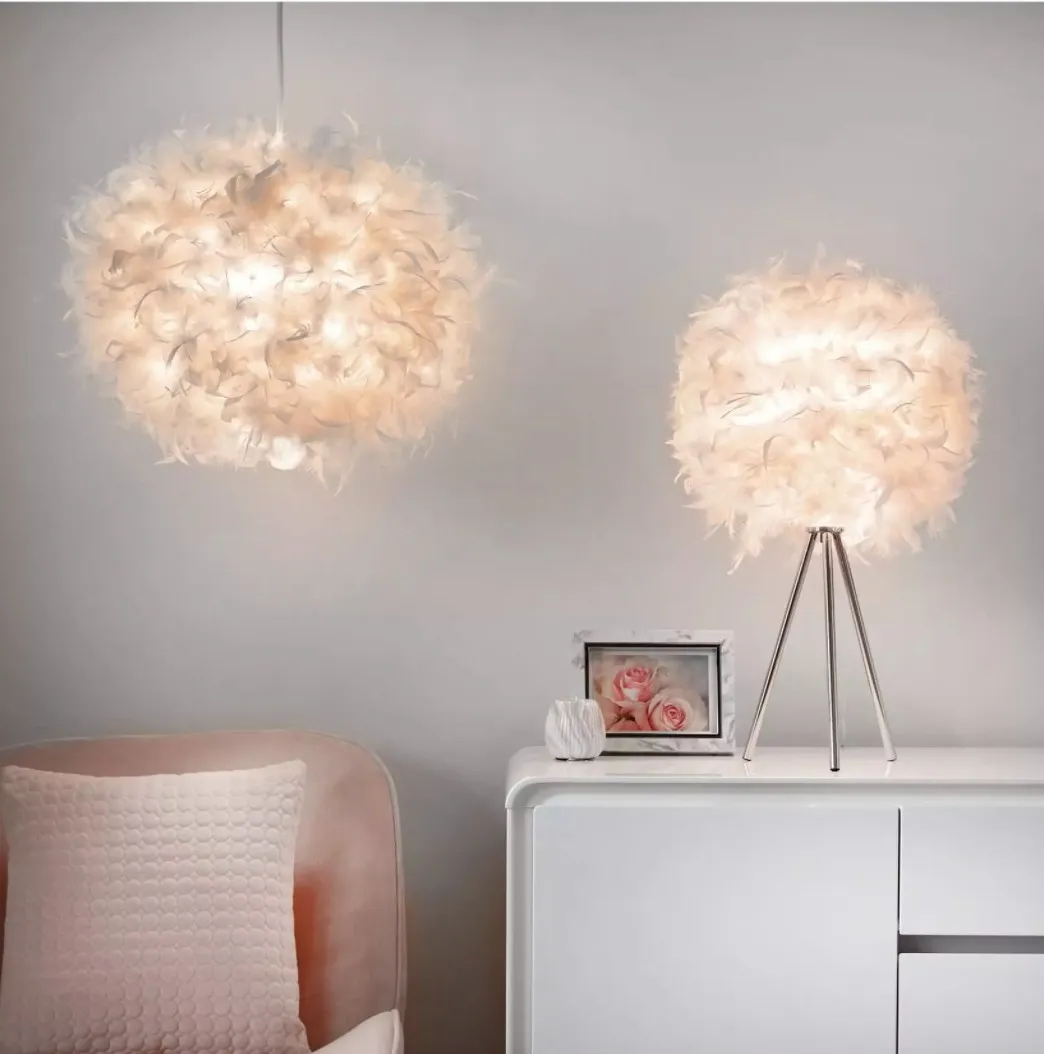 If you love soft textures and blush tones, this lamp is a great balance of quirky but understated, and it will give off a soft glow thanks to the light being diffused through the feathers. This lamp would look great on a bedside table with other blush, grey or gold tones throughout the space and soft textures like knit or velvet to compliment it.
Quirky Record Side Table
If you're a music lover then this is the ideal quirky coffee table design for you. The table is built to look like a record was glued to the top of the table, and it's perfect! If you're lucky enough to have space for a bar area then this table would fit well there, If not then putting it next to your sofa would be great to use as a side table. Add more music themed memorabilia around your room or add some bright colours to create a full quirky theme for your home.
Skyline Console Table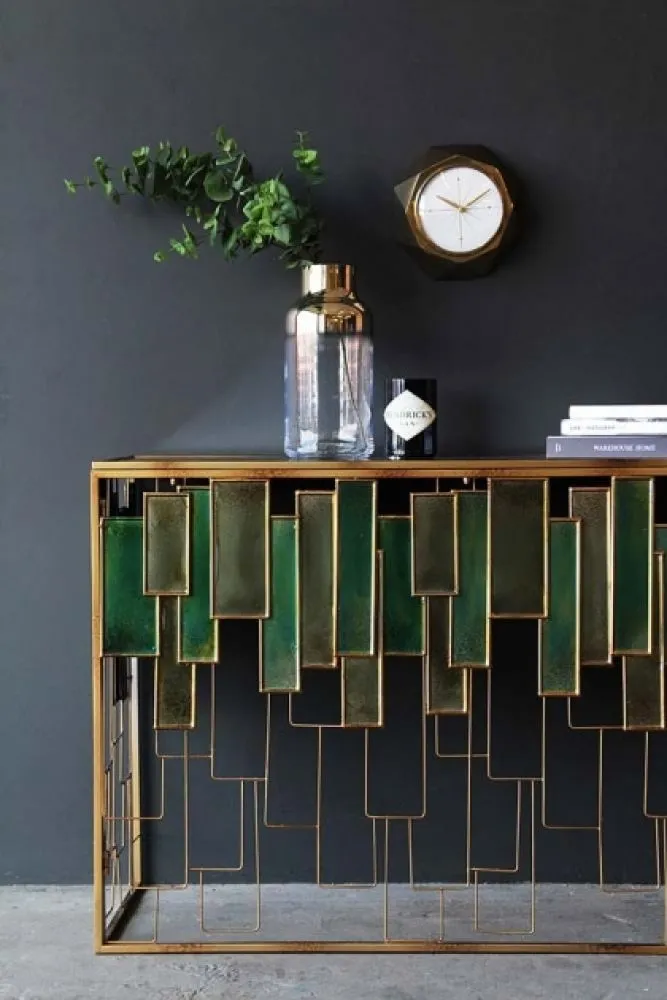 One of the best ways to add some personality to a small entryway is simply to add a console table. It gives you a practical place to leave anything you need as you go out of the door (add a small dish to keep it looking tidy) or simply some plants or other quirky homewares. This console table is narrow to fit in a hallway, but the stained glass is absolutely stunning and would be great for any colour lover's home. This would also look great in a space with lots of darker tones – a dark green, blue or black wall with lots of gold accents to compliment the table would make a space feel really high end.
Quirky Parrot Candle Holders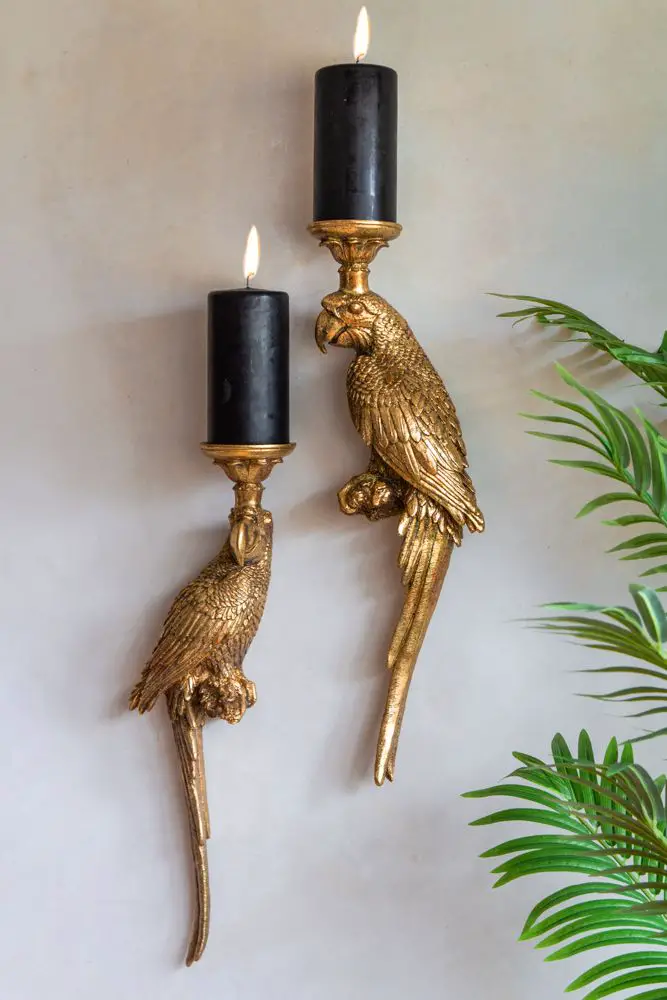 Candles are a really easy way to add a lot of atmosphere to your home. There's nothing better than lighting a candle on a cold and dark evening to make your space feel cosier! These parrot candle holders are a brilliant way to add an extra quirky flair to your home. These are particularly unique because it looks like there's a parrot clinging to your wall – who wouldn't want that?!
Mini Giraffe Planter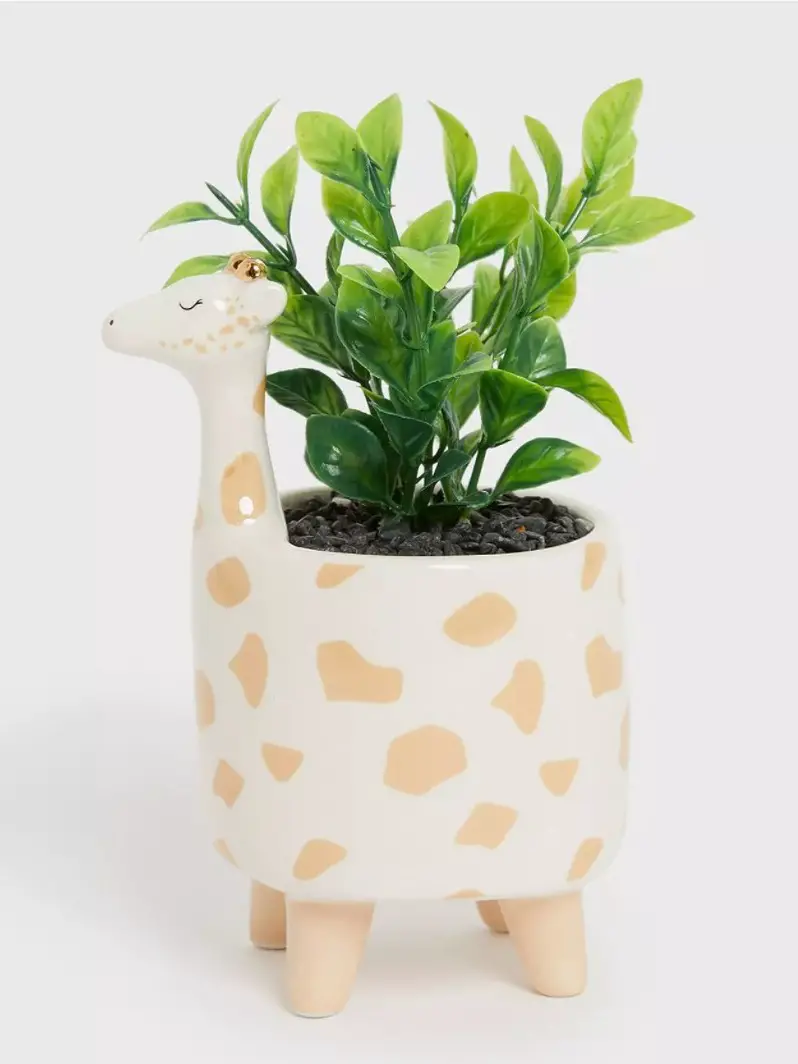 If you love the idea of having lots of plants in your home but you struggle to keep them alive, then go for a fake plant in a quirky plant pot. This works for two reasons. First of all, you don't need to water the plants and they always look healthy. Secondly, because the plant pot is more unique your guests tend to pay attention to that, compliment you for the choice of quirky home decor and don't actually notice the plastic plant! If you travel a lot or you struggle to take care of plants then the combination of a fake plant and quirky pot is your best friend!!
Choosing The Best Quirky Homeware For Your Home
There are so many great options when it comes to quirky homeware. There are no right or wrong choices and you're almost guaranteed to find something that perfectly matches your space as well as your interests. If you feel overwhelmed, just think about the things that make you happy. That might be an animal, a colour or a hobby.
Once you have this in mind you can start searching for home accessories and home furnishings based around that theme, which will inspire you further. Remember, you don't need to be an interior designer to create a unique home that shows off your personality. Quirky homewares are all about having a little fun with your space, so make sure you take your time and enjoy choosing them too!