Curtains can make or break the look of a room. Once you've established the aesthetics, fabric choice, and style of curtains, there is still a job to be done. To look their best, the majority of curtains will benefit from having any creases removed, and being dressed to hang correctly and evenly. It's not everyone's favourite task, but ironing your curtains will have many benefits. The good news is that when it comes to ironing curtains, there are several methods you can choose from, which means that there is bound to be a way that suits you.
How To Get Creases Out Of Curtains
Here are some easy tips on how to get creases out of curtains. Most of these methods can be done with household items you already own.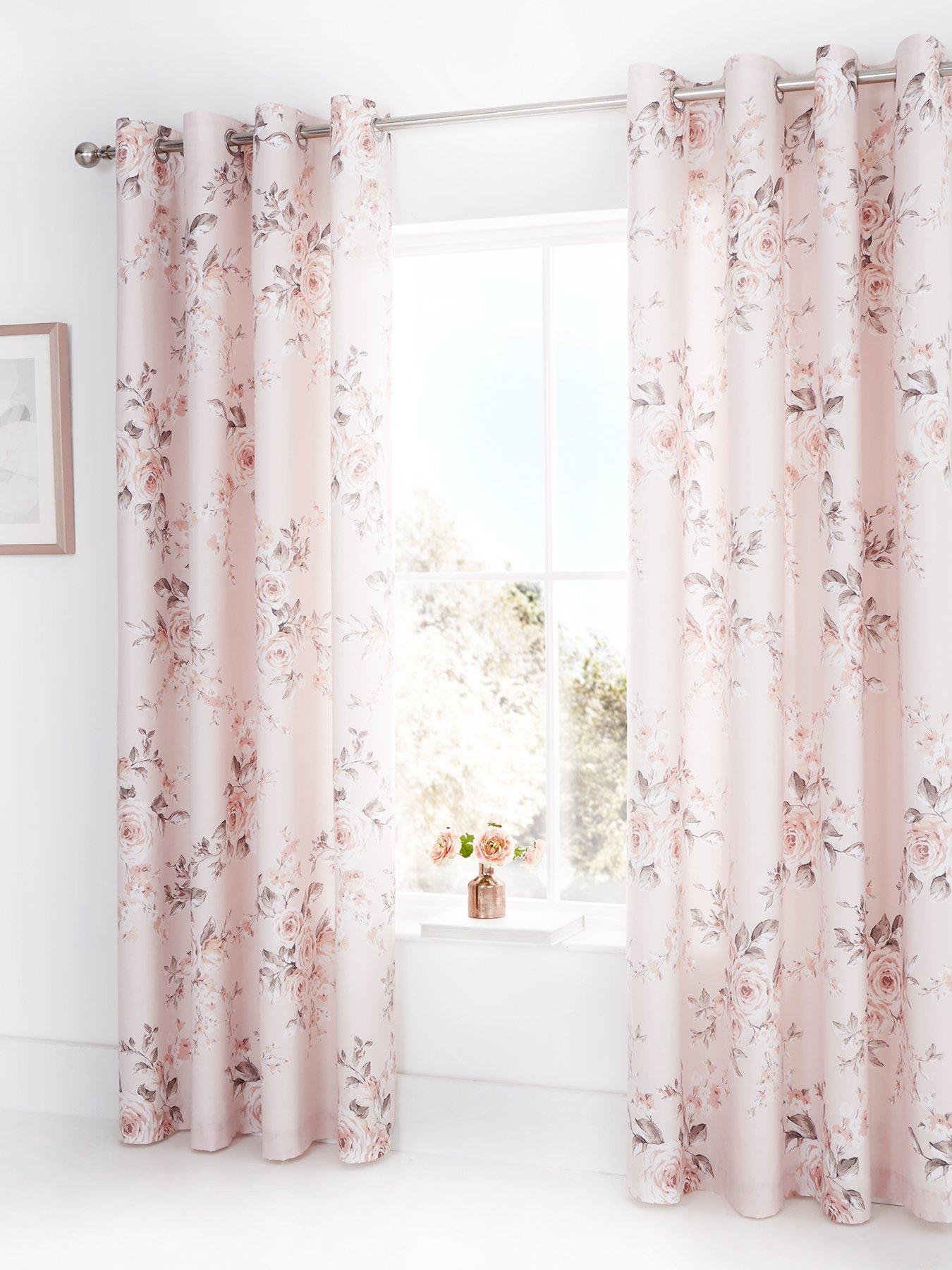 1- Iron Your Curtains Using An Ironing Board
Using an ironing board may seem like the obvious choice when it comes to ironing curtains, but there are a few variations in technique that will help you get a good result. Firstly, make sure the area around your curtains is clean, freshly wiped clean, and vacuumed surfaces won't transfer dirt or marks onto fabric and spoil your efforts.
If your curtains are hung, set your ironing board up comfortably near the curtains, but with space to easily move around the board. and make sure any electrical leads are carefully routed so as not to cause a trip hazard. Carefully remove the panel you intend to iron. Starting at a bottom corner, set your curtain across the ironing board, so it can be ironed in methodical sections. Don't iron tight to the edges of the ironing board, but stop just short, and move the curtain across the board, its width just less than that of the board. Once the lower half of the curtain is ironed, reposition the curtain to iron the top half. 
2- Hold The Curtains Straight and Iron Them As They Are Hung
If you are unable to remove the curtains or curtain panels to iron them, with care they can be ironed successfully where they hang. Having a second person to assist you is pretty essential here.
Start by drawing the curtain panel taught for the section you intend to iron first. Have your assistant hold the bottom corner of the curtain with one hand, and the other a comfortable shoulder-width apart. With them applying a little tension, iron the curtain in smooth up and down movements. Don't apply much pressure, never be tempted to iron the curtain directly on the glass, the glass can crack through thermal shock.
Using a steam iron for curtains in this way will remove the creases without the need to press hard on the fabric. Be careful of your willing assistant, nobody is going to thank you for a hot iron to the face! Moving forward in sections until you have completed the panel. 
3 – Ironing Curtains Using a Hand Steamer
You don't need a steam iron for curtains as a hand steamer can be extremely handy when it comes to ironing curtains and removing creases. They can be used to tackle isolated creases, like those caused when a piece of furniture is left pressed up against curtains. It's quick and convenient to make these creases good with a steamer.
When steaming a set of curtains, there is no advantage to removing them, often, especially with larger windows, or thermally lined curtains, the curtains themselves are heavy. These heavy curtains are surprisingly awkward to remove and rehang on your own. So in these situations, you will be very glad of the use of a good hand steamer. So, if you are working on your own, let the hand steamer do the work, and you can produce great results with minimal effort.
Before starting, make sure to check that your curtains are suitable for use with a steamer. Set yourself up comfortably, moving any furniture to the side while the steamer heats up. Draw the curtains, and position them evenly in an approximately even lazy wave shape across the curtain. Working from out to in, start at the top of the curtain header and steam moderately slowly and steadily down the curtain, adjusting the fabric as you descend. You may need to repeat sections, or work on individual creases, taking time and re steaming problem areas until the fabric hangs without wrinkles or creases.
Work your way across the curtain, steaming and rearranging as you go. Tightening the wave of the curtains into a lazy scrolling 'S' shape. Fabrics when curved like this, in one direction, naturally want to form vertical straightness. If we keep the 's' shape uniform down the curtain, although we have had no flat surface to iron with, or against, the curtains will flatten and look amazing.
4 – In The Tumble Dryer On An Iron Setting
If you don't want to start ironing curtains or you're short on time then a modern tumble dryer is great for a quick way to rid your curtains of creases. Check that your curtains are suitable to be tumble dried, not all curtains are. If suitable, remove your curtains. You need not wash them unless you wish to.
Moisten a colourfast, preferably white, and previously washed towel. It should not be wet, just damp. Place your curtain panel or panels in the dryer with the towel. Don't overfill your drier, leaving plenty of room for the curtain to move about in the drier is important. Consult your dryer manual to check for recommended settings. Generally, a low heat, or iron setting.
Don't over tumble dry the curtains, we need them to absorb a little moisture from the dampened towel and retain the moisture so when finished and rehung, they have lost any creases and will dry smooth and wrinkle-free. 15 minutes may well be enough on your machine.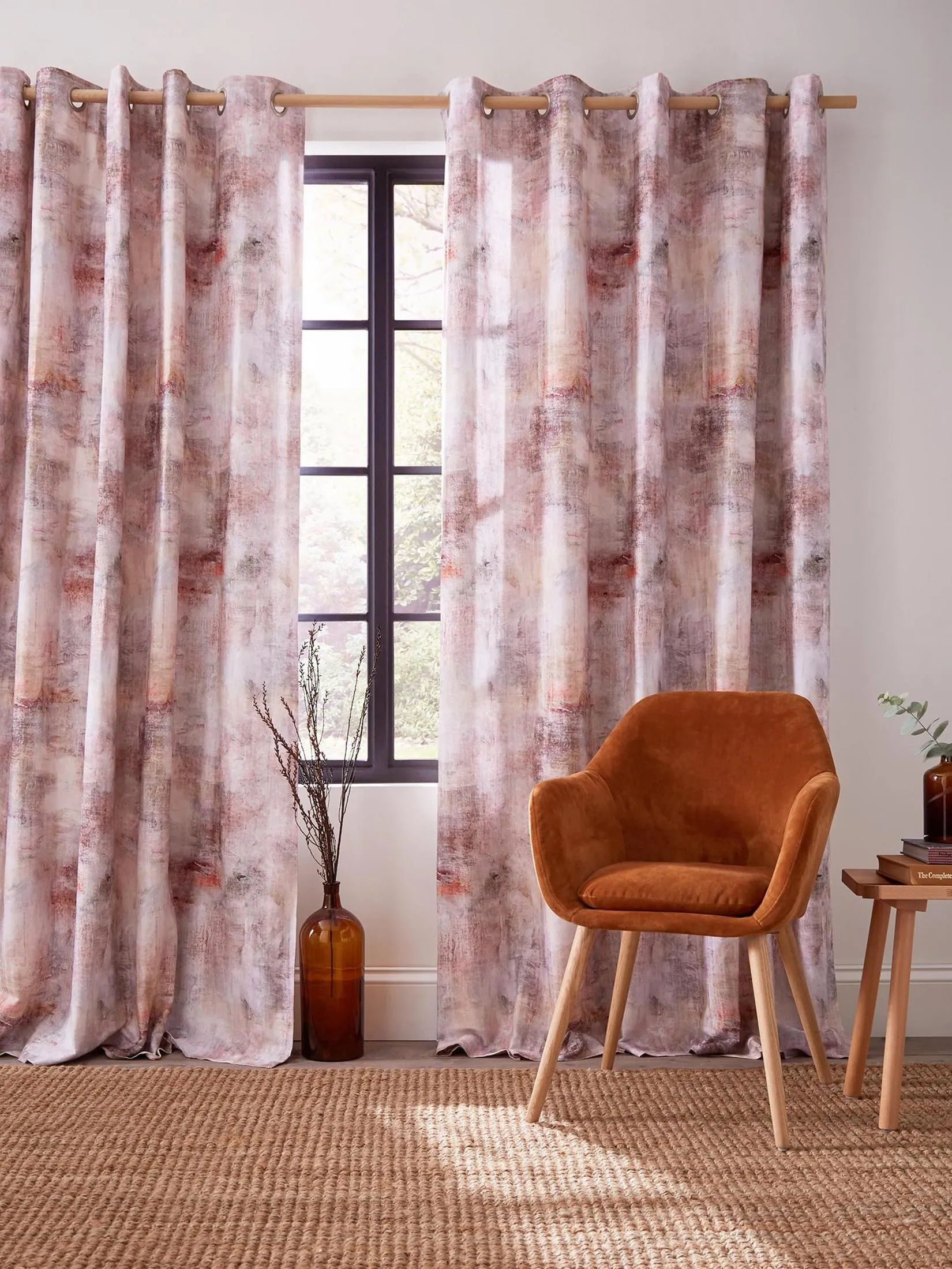 The Best Steam Iron For Curtains
When it comes to shopping for a steam iron, there are plenty of choices available. This is great news because it means that no matter your preference or budget there will be something to suit you. If you're looking for an anti-scale steam iron then this Tefal steam iron will do the job perfectly.
The technology in this amazing iron gives a 220g/min steam boost, which means that even the hardest to remove creases will be able to be removed. The Autoclean soleplate means that there is efficient steam distribution, allowing you to easily iron over even the largest size of curtains. You can use this iron with peace of mind that it will turn off after 8 minutes of being left unattended, or within just 30 seconds if it is on its side or laid flat. With a reasonable price tag, effortless ironing technology and a host of safety features, the Tefal FV5675 ticks lots of boxes for those looking for an effective steam iron for curtains.
How To Get Creases Out of Curtains Without Ironing – A Fresh Mist
If you are not able to iron or steam your curtains, a simple spray to dampen them gently and then smoothing them with your hands will remove a surprising amount of wrinkles and creases. Doing the same over a couple of weeks, redressing the curtains each time, will, if slowly, get those creases gone. The spray can be as simple as water with a little fabric softener. If you are wondering how to get creases out of curtains but you don't have access to a steam iron then this can be the perfect alternative to wrinkle-free curtains without too much fuss. 
Dress To Impress: How to Dress Your Curtains
This time, I mean your curtains! To be fair, none of that steaming or ironing curtains could be called fun but this bit is so rewarding! After all your hard work, and your curtains rehung it is greatly beneficial to the longevity and visual appeal of your now wonderfully flat, crease-free curtains, to dress them. Forming them in lovely 'S' shaped flowing pleats, so when they open, they flow outwards symmetrically and in a uniform wave.
Do this by closing the curtains and positioning the fabric of the curtain header in an even pleat. Working at the bottom of the curtain now, match the pleat so the loose folds are vertical and even. Now holding shut the pleated, even folds of the curtain, use a piece of wide ribbon around the curtain panel pleats, an inch or two from the bottom, tie this with a bow. Readjust any uneven pleats, and make sure your ribbon is not so tight it is impressing on the fabric. 
Leaving your curtains like this for a day or two will leave it even and when opened it should flow open evenly, and when drawn, resume the even loose 'S', that is so pleasing to the eye. With a little care, this shape will stay for the life of the curtains.
We all know curtains can be an investment, one that gives us the best return if well looked after, so enjoy your home and living space, and benefit from that subtle timeless look of well-dressed, wrinkle-free curtains. If well done, ironing curtains is not something we will have to repeat often, so it is worth having the right tools and techniques at hand to get the job done efficiently and well, so the results are long-lasting. Whether you're looking to buy a steam iron for curtains or you're wondering how to get creases out of curtains without ironing, hopefully, this article has given you exactly what you need. 
Other ways to get creases out of curtains
For a quick, labour-saving but efficient alternative way to ironing curtains, find a couple of Tupperware boxes and two sponges, wet the sponges, and place them in the boxes. If it's summer, put the boxes on the window sill, close the curtains, hand flatten the creases. Leave the sun and humid air created by the wet sponges to do your work for you. It may take a couple of days for effects to show. If this is to be tried in winter, possibly using ceramic bowls instead, you can close the room and place the sponges near the radiator. Humid air is one of the ways nature helps us keep things crease-free.
If creases are weighing on your mind, take the weight off and move it to the bottom edge of the curtains! Using evenly spaced pennies tucked into the hem at the base of the curtains, will weigh the edge down and pull the curtains straight. This, over time, will gently remove creases.
Wash your curtains and hang them on the curtain rail to dry. If you are gentle as you wash them, using a suitable gentle wash cycle the extra weight of the water in the curtains will weigh down the curtains, pulling the creases out and leaving them wrinkle-free. Re-hung and dressed, the curtains will retain their crease-free state as they dry. Make sure the curtains are suitable for washing, and they are not so wet when rehung, as to drip on the floor. 
You Might Also Enjoy: