Decorating your house is what makes it feel like a home. But what if your budget is limited?
In this article I'm sharing some easy and budget-friendly decor ideas so that you can make your house look beautiful, even if your budget is tight.
Paint Your Walls:
One of the easiest ways to change up the look of your home on a budget is to paint your walls. Colour can have a huge impact on your mood and the feel of your space, so choose colours that bring you joy!
For bedrooms, choose soothing colours (check out my favourite calming bedroom colours for some inspiration). For dining rooms, warm colours are a great choice as they stimulate appetite and conversation. And for living rooms, or any other space in your home where you relax and unwind, neutrals, soft greens, greys and blues always work well.
Image: Farrow and Ball
If you're on a really tight budget, opt for painting just one accent wall. There are lots of great paint brands that offer great coverage at an affordable price. Check out my list of the best UK paint brands to explore the options. If you're on a budget then Dulux is a great option.
Go Big With Your Wall Art
One way to make a big impact in your space without spending a lot of money is to go big with your wall art. Buy a large piece of canvas to paint, or frame a map or a beautiful piece of fabric and hang it on your wall for instant impact.
Check out this article on budget wall decor ideas for some more inspiration!
Re-Cover Your Old Sofa
If you have an old sofa that's seen better days, give it a new lease on life by re-covering it with a new slipcover or making your own with a large piece of fabric. This is an easy and inexpensive way to change the look of your living room without having to buy new furniture.
If you don't already have a sofa, buy a second-hand sofa from eBay or Facebook Marketplace. You can get a decent secondhand sofa for under £100, and simply get a new cover made for it. This can save you hundreds of pounds compared to the cost of buying a brand new sofa, and you have the benefit of choosing the exact fabric you want
Get Creative with Window treatments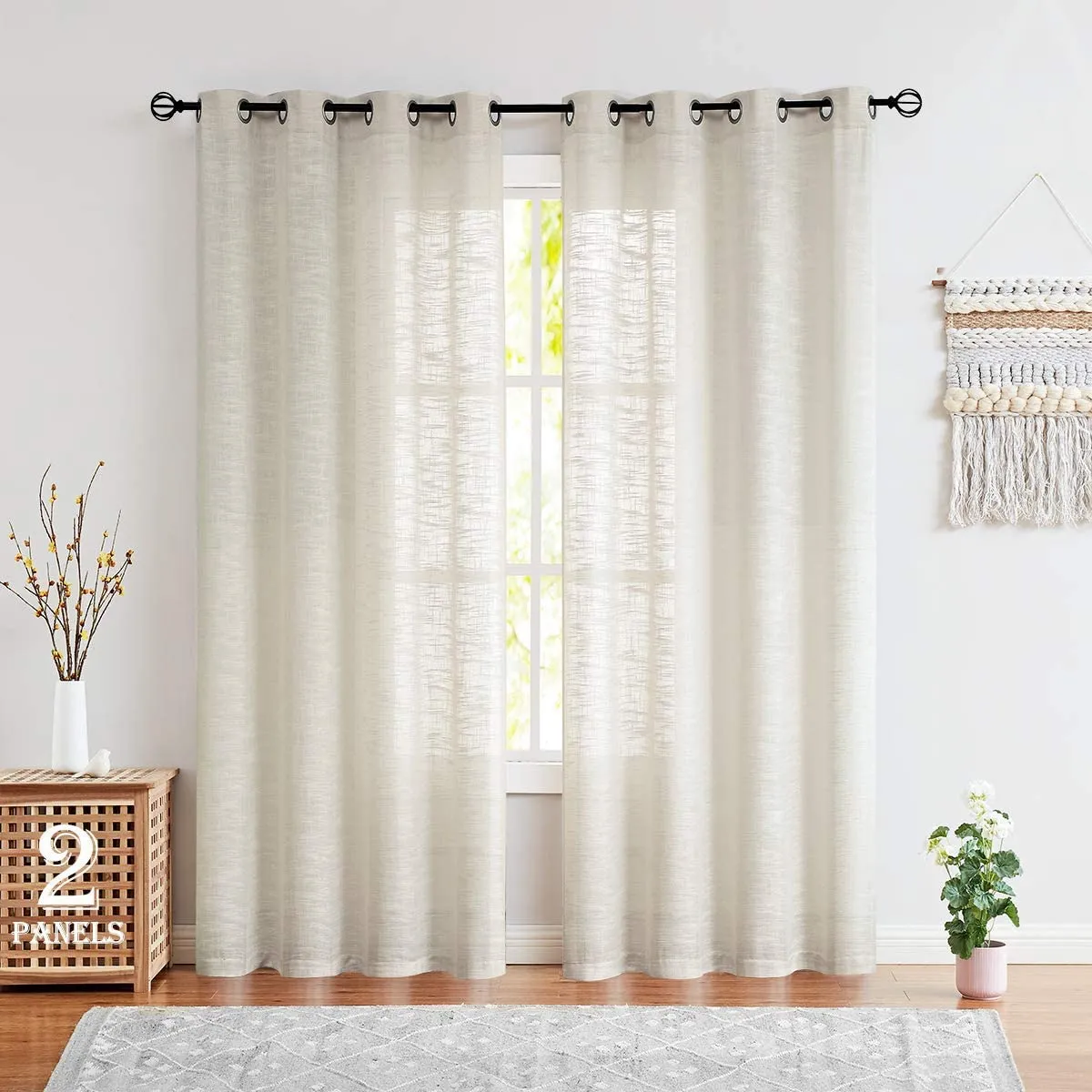 One way to add both style and function to your home is to get creative with your window treatments. If you're on a budget, try making Roman shades out of inexpensive fabric or adding curtains over blinds.
Plain white or natural linen curtains are another great way to make your home look expensive on a budget. You can find them in Ikea or on Amazon (these are some of my favourites!)
Shop at Discount Stores
Outlet stores like TK Maxx, HomeSense, and Home Bargains are great places to find affordable home decor. You can often find items that look like they're straight out of a catalogue, but at a fraction of the price!
HomeSense is my favourite place to find statement pieces for the home. It's a goldmine full of unusual homeware items like quirky bedside tables, oversized lamps, and unique wall art!
Re-arrange Your Furniture
If you're looking for a quick and easy way to change the look of your home, try re-arranging your furniture. You'd be surprised how different your room will look with just a few simple changes. Plus, it's a great way to give yourself a new perspective on your space.
Update Your Hardware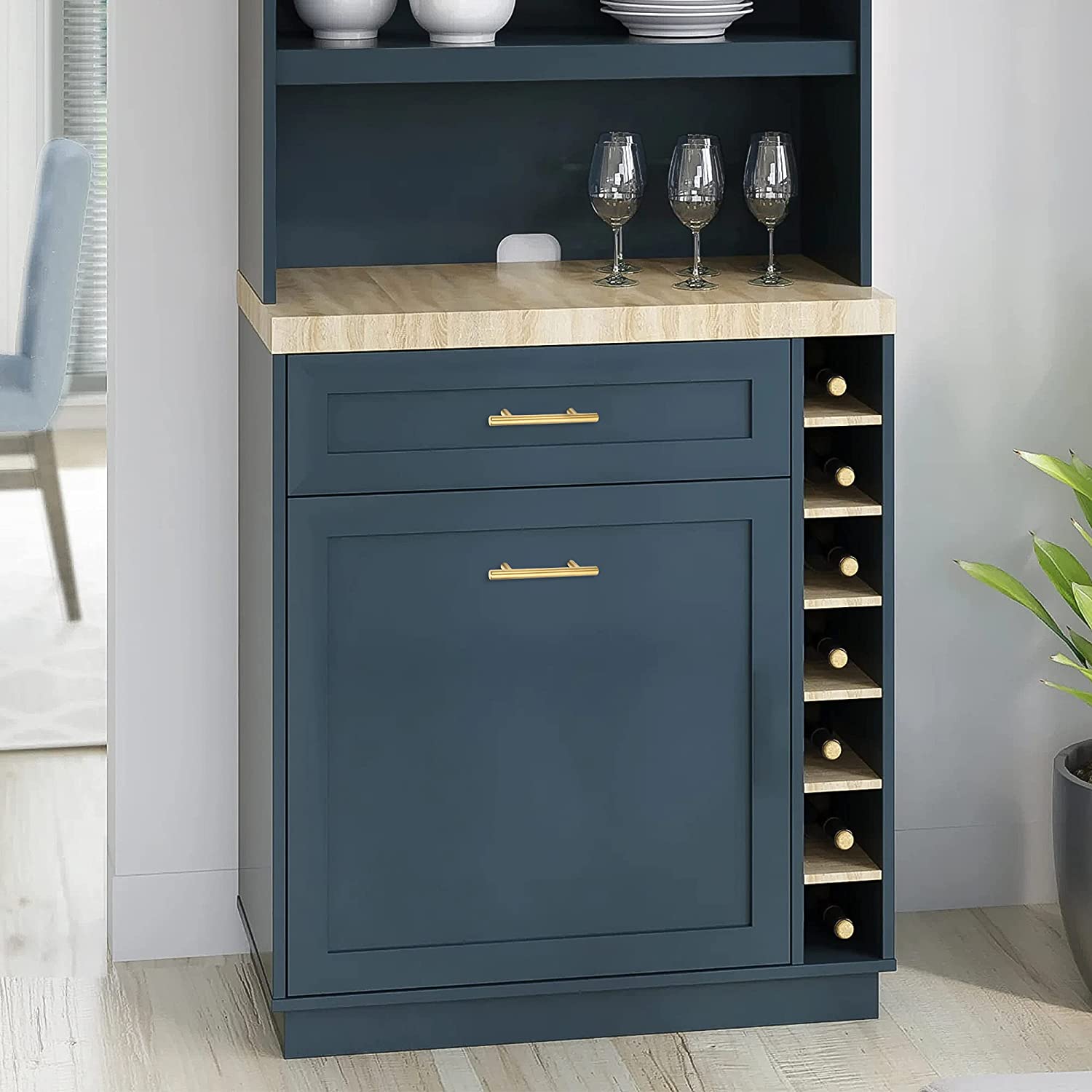 You might be surprised to know that changing your hardware can make a big impact. This includes things like doorknobs, cabinet pulls, light fixtures, and switch plates. You can find affordable options at any home improvement store, or even online on Amazon or eBay.
Updating your kitchen drawer and cupboard handles can have a huge impact. Try these sleek gold handles for a modern glam look!
Use Mirrors to Make Your Space Feel Larger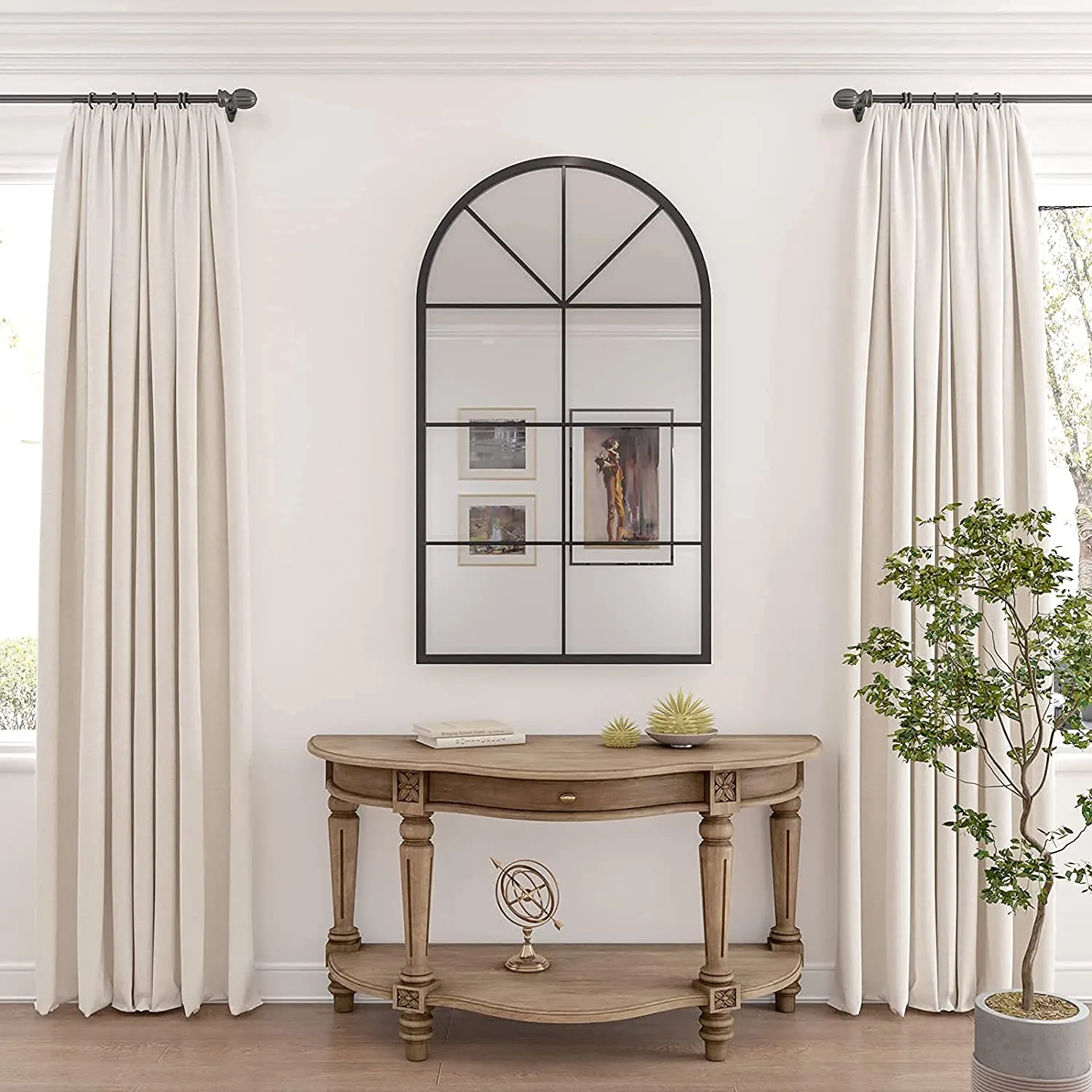 Mirror pictured from Amazon
If you want to make your space feel larger without spending too much money, try using mirrors. Mirrors reflect light and make a room feel more open. Hang them in strategic places around your home to get the most impact.
You can find cheap mirrors on Facebook Market place, in charity shops, and on eBay!
Add Some Greenery
Bringing plants into your home is an easy and inexpensive way to add life and color. Plants are not only beautiful, but they also help purify the air in your home. If you don't have a green thumb, opt for fake plants instead.
You can find them at most home stores or online retailers or grow them yourself. If you go the DIY route, try making a terrarium or planting herbs in mason jars.
Use What You Already Have
One of the best ways to save money when decorating your home is to use what you already have. Shop your own house for furniture and accessories before buying anything new. You might be surprised at what you can find.
Add Some Statement Lighting
Lighting can make a huge difference to the look and feel of your home. If you're on a budget, try adding some statement lighting to your space. This can be anything from a chandelier to a floor lamp to even string lights.
You can find affordable lighting options in outlet stores, charity shops (thrift stores) and on eBay and Facebook marketplace.
Upcycle Your Existing Furniture
Try upcycling your existing furniture to create a new piece of furniture that you love. You can repaint an old dresser, reupholster a worn-out chair, or even make a lamp out of an old vase.
This cupboard has been painted in Farrow and Ball's Cinder rose. Choosing a gorgeous colour like this adds bags of personality and colour to the space, despite the fact that the walls are plain white.
Remember to Accessorise
Accessories are a great way to add personality to your home without spending a lot of money. Try adding some throw pillows, blankets, and knick-knacks to your space. You can also change out your towels and rugs to give your home a new look.
Shop at Car Boot Sales (or Flea Markets)
One of the best things about Summer in the UK is car boot sales! Boot sales are a great place to find affordable home decor. You can often find some true gems, from statement light fixtures to art and accessories and other unique items. Plus, it's an eco-friendly way of shopping and a great way to support others in your local area.
How to Decorate Your Home on a Budget: Final Thoughts
These are just a few of the ways you can decorate your home on a low budget. Don't be discouraged if you don't have a lot of money to spend – with a little creativity, you can still make your house look beautiful.
Do you have any other tips for how to decorate your home on a tight budget? Let us know in the comments below! We'd love to hear from you. Thanks for reading! 🙂