The Best Green Grey Paint Colours
Paint colour trends might come and go, but one that looks set to stick around is green grey. There are many reasons why green grey paint colours are becoming a popular colour choice. Green one of the most calming colours around, and it has been proven to lower stress levels. This is because it reminds us of nature and has a positive effect on our mental health overall. The calming green hue of the paint being softened by undertones of grey makes it a suitable colour choice for pretty much any room in the home.
Gone are the days when beige was considered the most appropriate neutral paint colour. These days,  green grey colours are much more popular. And when you see what's on offer by some of the most popular paint brands out there it's easy to see why.
I've selected some of my favourite grey green paint colours from the some of the best UK paint brands. I hope you enjoy!
How To Choose The Best Green Grey Paint Colours for Your Home
As grey is a neutral colour it is suitable for most rooms in your home even when it has been softened by a hint of green in the paints recommended in this article. Paint colours are a very personal choice. It's important that you do some research and look at all of the options. This will make it easier when it comes to choosing a colour you love.
You might want to consider whether you're looking for a dark or light colour paint before you delve too far into your search. This will make your search for the perfect green grey paint much easier too. Consider how much natural light a room has which will help with deciding what sort of colour you want on the walls.
The topic of light has special importance with these tones as certain grey green colours look more grey (or more green) depending upon the natural light available. If you don't have as much natural light at you would like, you can still take advantage of creative lighting to bring depth and focus to selected areas.
The good news is that when it comes to green grey paint there are plenty of choices available. Whatever you have in mind, choosing something to suit shouldn't be too much of a struggle.
Green Smoke – Farrow & Ball
As you may imagine Farrow & Ball have some stunning gray green paint colour options and Green Smoke is no exception. The smoky gray green of this paint will be familiar to those into period decor. It most certainly has a nod to interior paint shades that were popular back then.
With deep smoky green blue undertones, it is perfect in a room where calmness and serenity are a must. It's one of the darker colour choices within the green grey spectrum but could work perfectly in so many rooms.
Order paint samples and a free colour card here.
Pigeon – Farrow & Ball
Pigeon is a pretty bold name choice for a luxury paint brand, but it works really well for this Farrow & Ball green grey offering. If you're looking for a choice of softened green grey paint that has a slightly blue undertone, then Pigeon could very well be the choice for you.
Although suitable across many rooms, this is a popular choice for spaces where a little light is needed. Remarkably close to the colour of the birds we see plenty of across UK cities; this is a softer choice of grey and perfect for rooms where a little light is needed. It works well in darker spaces such as home offices & studies for example.
Pair it with a pure white like All White for maximum contrast.
Further reading: Examples of Farrow and Ball Pigeon
Order paint samples and a free colour card here.
Blue Grey No. 91 – Farrow & Ball
Blue Grey No.91 from Farrow & Ball is a cool blue grey shade. It subtly takes colour from blue, green and black palates to give a tone capable of creating relaxed timeless spaces.
It is drawn from Farrow & Balls 'French Grey', but adds a slightly weathered feel to the tone. This beautiful colour is equipped with the almost magical ability to shift between a subtle blue or grey as the available light changes with the time of day. It's a great choice for rooms with plenty of natural light as it will help to lighten the room and create a feeling of a fresh, spacious space.
Order a free colour card and see paint samples here.
Wise Old Sage – Frenchic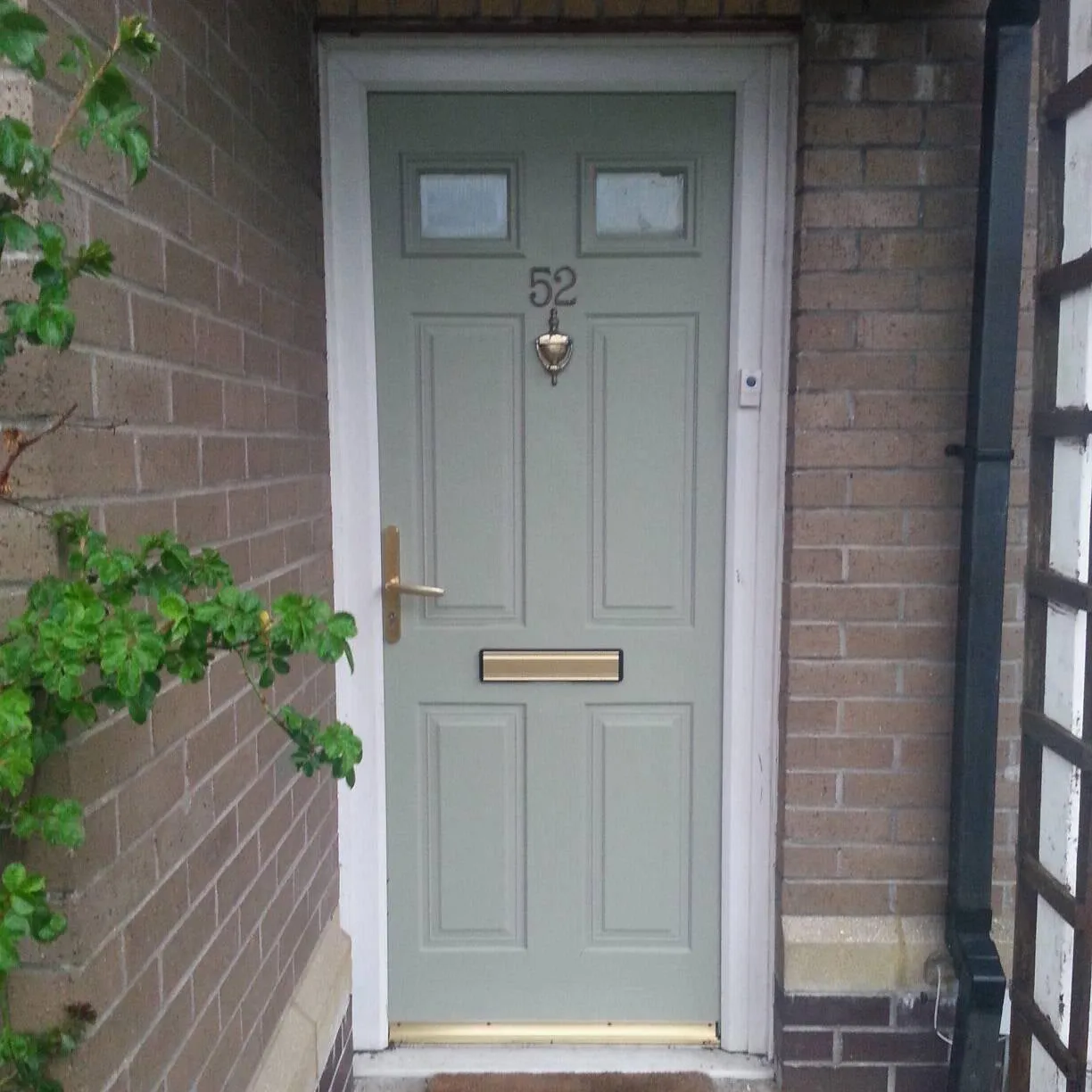 This timeless sage green has the hint of tradition and elegance that will bring a feeling of calm and tranquillity to your home. Wise Old Sage by Frenchic is therefore perfect for those looking for a green grey that has a strong hint of green but is able to seamlessly tie a room together whatever its intended purpose.
Wise Old Sage is a subtle colour with a most definite whisper of grey in the shade to help deepen the tone without dampening the ability of the sage green hues to stand out. The paint itself is high quality and durable, and suitable for both indoor and outdoor use. This makes it the perfect choice for giving your front door a fresh look or updating outside furniture. However, it's also right at home throughout kitchens and bathrooms, and is suitable for use on wooden furniture. A perfect choice for wherever you would like a modern botanical and light green in your home.
Further reading: The Best Frenchic Paint Colours for Furniture
Green 03 Matt – Lick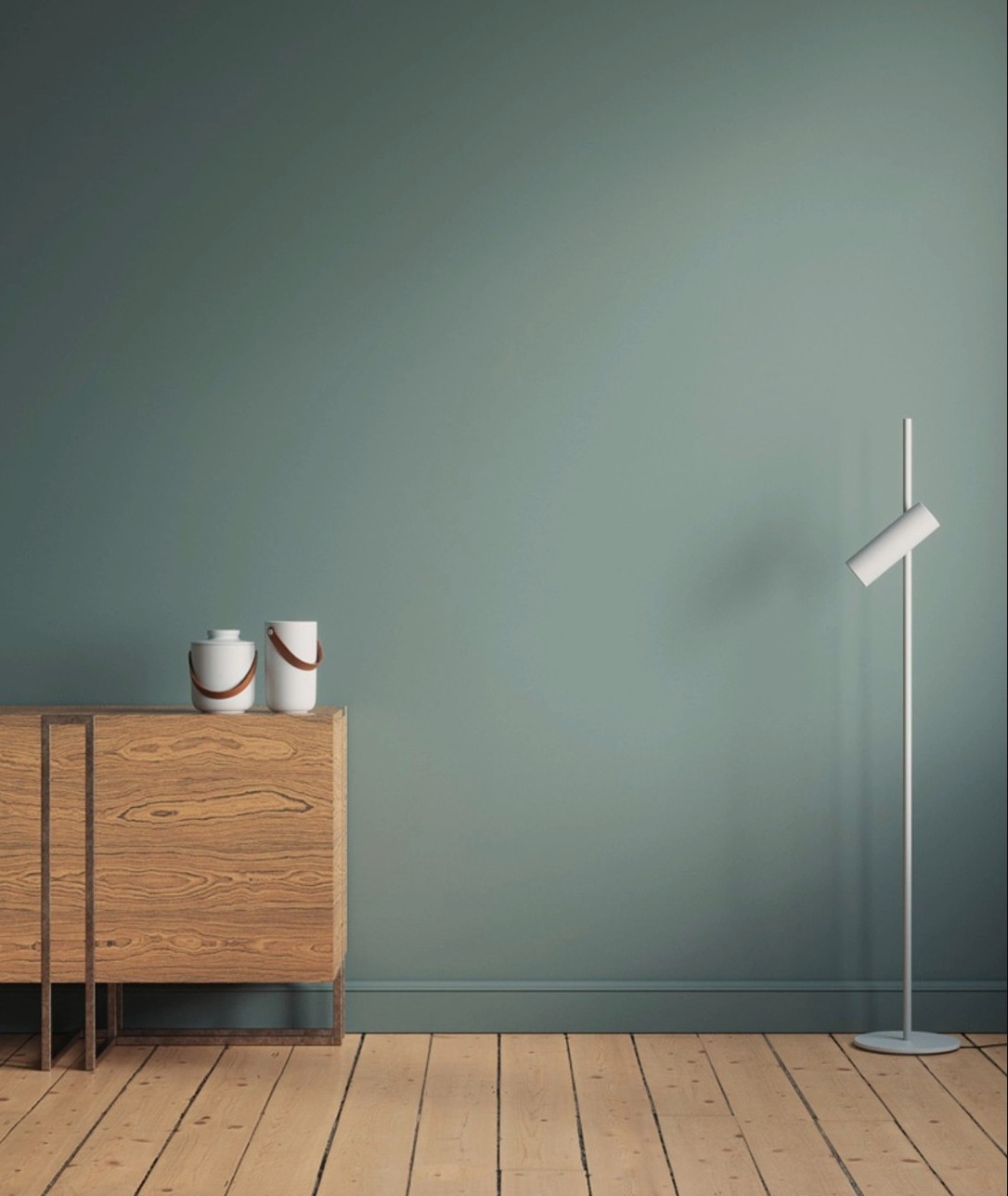 Green 03 Matt by Lick Paint is a careful combination of blue grey tones that Lick describes as a faded dark green.
The soft tonal qualities of this finish are enhanced by its Blue Grey base notes that bring a duskiness to the colour without losing depth.
With a soft matt finish that Lick likens to that of paper, it is the perfect finish to keep a room feeling clean and crisp. Green 03 Matt has an early feel to it, although the great base more definitely helps to soften the overall colour. This ensures that the colour is not too dark and in fact, has just the right mix of the two shades.
French Gray- Farrow & Ball
French Gray by Farrow & ball is described as more of a green than a grey. It has the wonderful ability to change tones from the more apparent green undertone to a subtle grey depending on the lighting and time of day. It is a colour that draws upon 19th Century french decor, taking the best tones from period wallpapers and paints.
The colour has a great place in rooms where a relaxed feel is desired. A soothing tone that is available in matt emulsion, exterior, or eggshell. A perfect hue for use on exterior carpentry which blends in with the natural tones of your garden; making it a great choice of paint for both inside and outside the home. It is often a popular choice in places such as the conservatory or in a garden room.
Get samples or order a free colour card here
Treron – Farrow & Ball
We already know that Pigeon by Farrow & Ball is a great choice for those seeking green grey tones and Treron is up there with the choices too. Treron is a darker green version of Pigeon, taking its name from the green-feathered specific of bird. The colour may be quite a dark, traditional shade but it matches perfectly with modern homes filled with natural materials too. It's a dark shade than Pigeon, so a great choice for rooms with plenty of natural light. It looks wonderful paired with bright white woodwork.
Order a free colour card and samples here
Overtly Olive – Dulux
Image via Instagram: by @edwardianendterrace
Overtly Olive is one of Dulux's most popular colours, and it's easy to see why!
Although some would argue that this is most definitely a green shade when you look closely there are definite hints of grey undertones in Dulux's Overtly Olive. Admittedly, it is a shade more suited to someone looking for a definite hint of green in their shade, but it's a nice deep, dark colour that is also suitable for rooms where a splash of grey would be perfect too. Perfectly matching with green, grey and white room colours Overtly Olive by Dulux would suit just about any wall in the house.
Pale Green Grey – Laura Ashley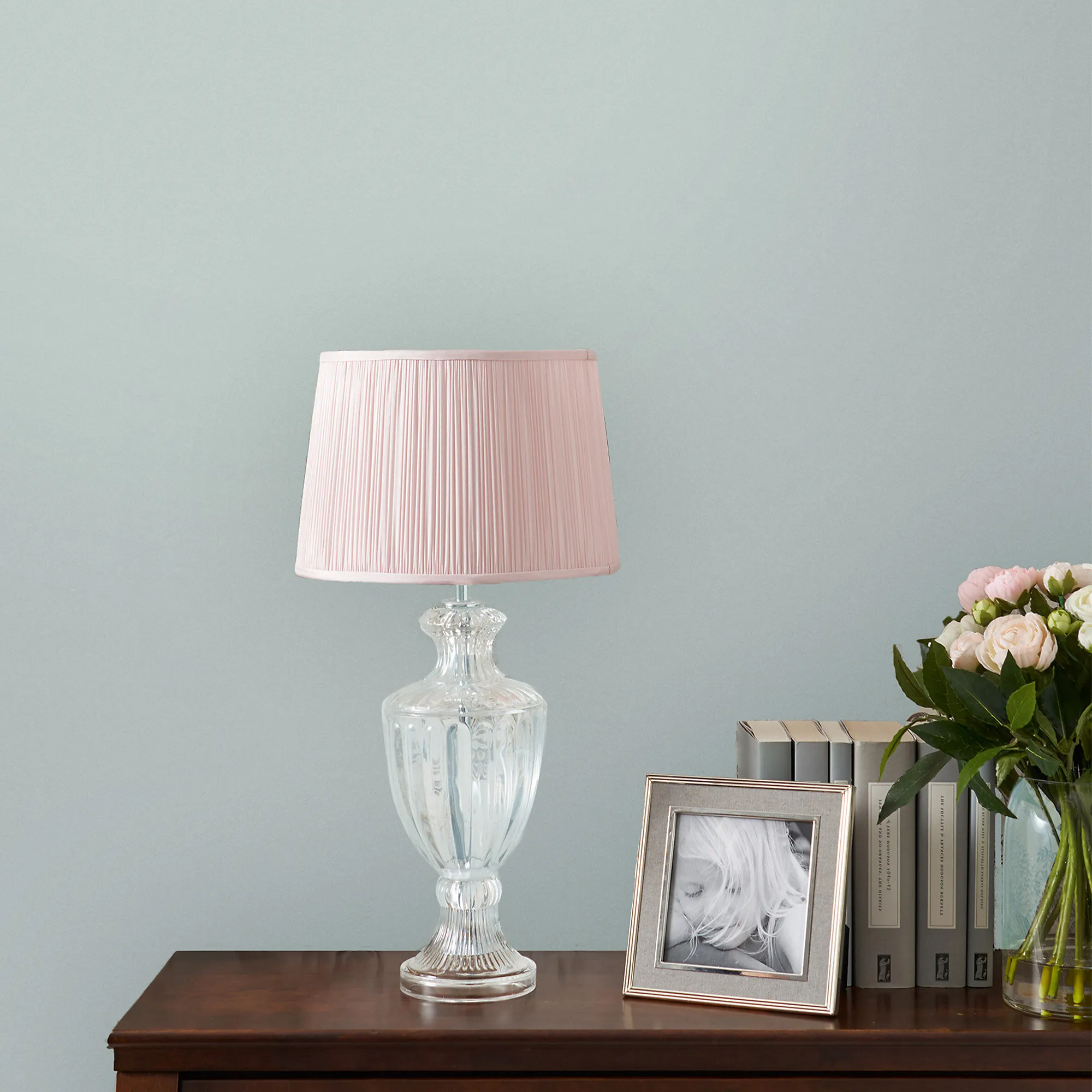 Pale Green Grey is a colour that is derived from the traditional heritage-inspired green hue that has proved extremely popular in previous years. This beautiful colour offers that same tonal depth in a softer muted shade that is perfect for interior walls or ceilings. Laura Ashley offers a range of both green and grey paints, with this one based on their more traditional shades on offer. The pale colour makes gives it an overall neutral tone. This is perfect for both minimalistic rooms and rooms with splashes of colour, which need a wall colour to complement them.
Maverick – Frenchic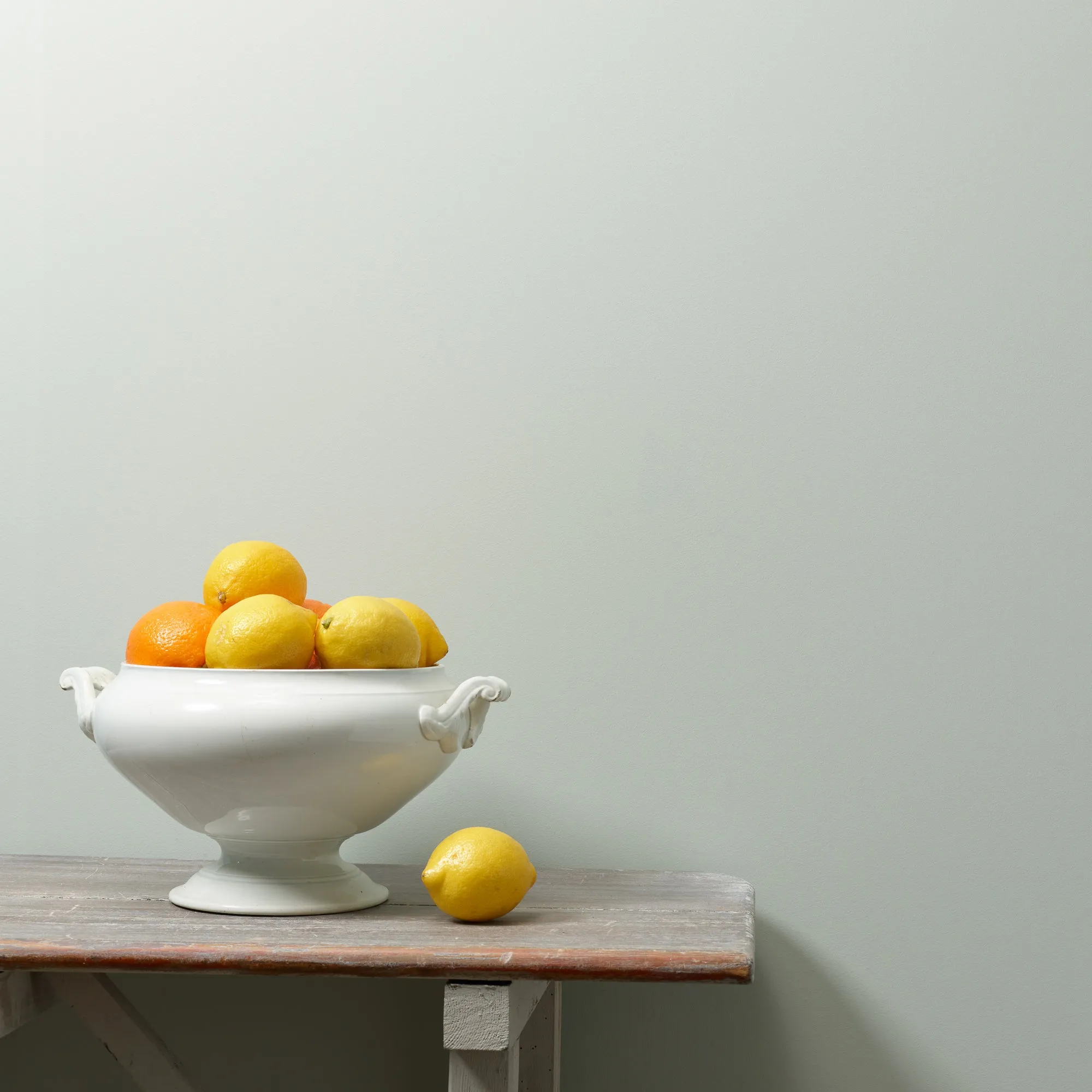 If your idea of the ultimate green grey paint is a light chalky grey with a big hint green, then Maverick is likely to tick all of your boxes. Although still most definitely considered a neutral colour, Maverick is a green shade with a subtle hint of light grey, chalky undertones. The lightness of the colour makes it a popular choice for rooms such as children's bedrooms and nurseries. However, it would actually be at home in pretty much any room throughout the house. It's ideal for places where you seek to create a natural relaxed feel that won't age or become tiresome on the eye.
Sage Green – Dulux Heritage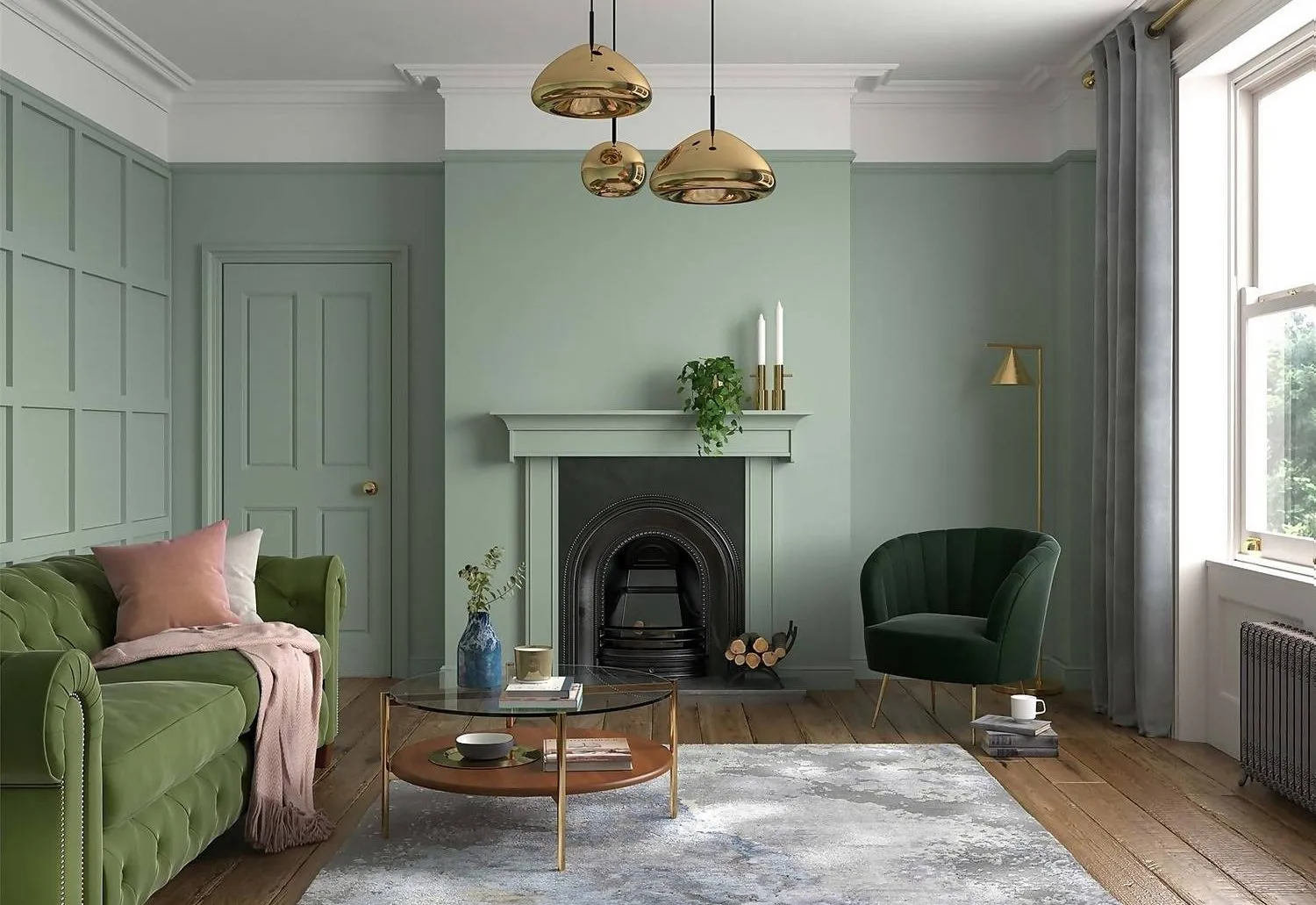 Dulux Heritage offer a wide range of premium quality pigmented wall paint and their Sage Green has the ultimate blend of green and grey tones. Taken its name from a well-known medicinal herb, this matt emulsion paint is a modern, classic colour perfect for a wide range of home interior styles. The pastel green tone of the paint makes it perfect for rooms with plenty of light. This versatile colour will open up even small rooms and help them to feel more spacious.
Final Thoughts on Green Gray Paint Colours…
Whether you're working with an interior designer, or doing it on your own, choosing the right colour for your space is essential. For any home decor enthusiast, colour scheme choices are a really personal decision. With so many colour choices out there it can be hard to narrow it down to a final decision. However, if you're after a subtle, neutral colour that feels warm & homely then it could very well be that green grey, in one of its many, varied options is the right choice for you.
Further Reading: The Best Colours That Go With Sage Green